Calgary – Top 5 Travel Destinations
January 16, 2012
By Cody Battershill
Calgary Named Top 5 Travel Destinations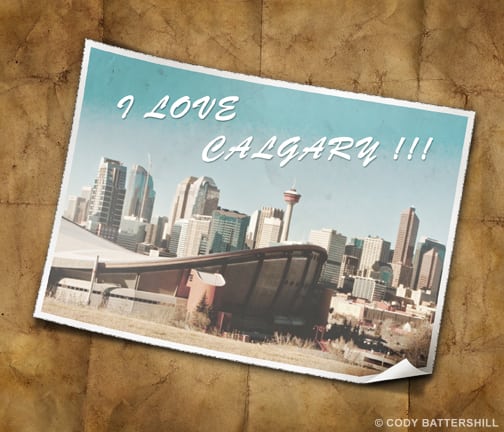 Calgary is ranked the 5th best city in the world to live in by the Economist, and has won numerous prestigious awards, so is it any wonder Calgary has been named one of the top 5 travel destinations by the globe and mail?
2012 is the Stampede's 100 year party and it is going to be a big one! The greatest outdoor show on earth is a definite must do. Banff National Park and Kananaskis are also about an hour away and along with it the breathtaking rocky mountains.
YYC ( the airport code for the city and a nickname) has an amazing culinary scene that is continually getting bigger and deeper. Our shopping is amazing with every major store you could ever want located in one of Calgary's beautiful shopping malls. The list of activities is never ending, from outdoor activities to indoor activities there is always some thing to do. There is so much to do in fact during every season, summer and winter. The city also enjoys the longest pathway system in North America and the largest urban park amongst its Canadian leading amount of green and park space. Did I mention this city rocks?
Check out this list of 23 reasons to love Calgary and then do some more trip planning research at this list of the Best of Calgary. Once you have visited this Top 5 Travel destination you may never want to leave, and with North America's top job market, the title as one of Canada's safest major cities and so much more going on who could blames you. After all Calgary is Canada's economic engine, a great place to raise a family and a all around amazing city, 5th best in the world in fact.
So, what do you think? Leave a comment and like our facebook page "Calgaryism" Did you like this article, please share it with your friends!