Double Zero Pizza Calgary Restaurant Review
July 24, 2012
By Cody Battershill
Double Zero Pizza Calgary Restaurant Review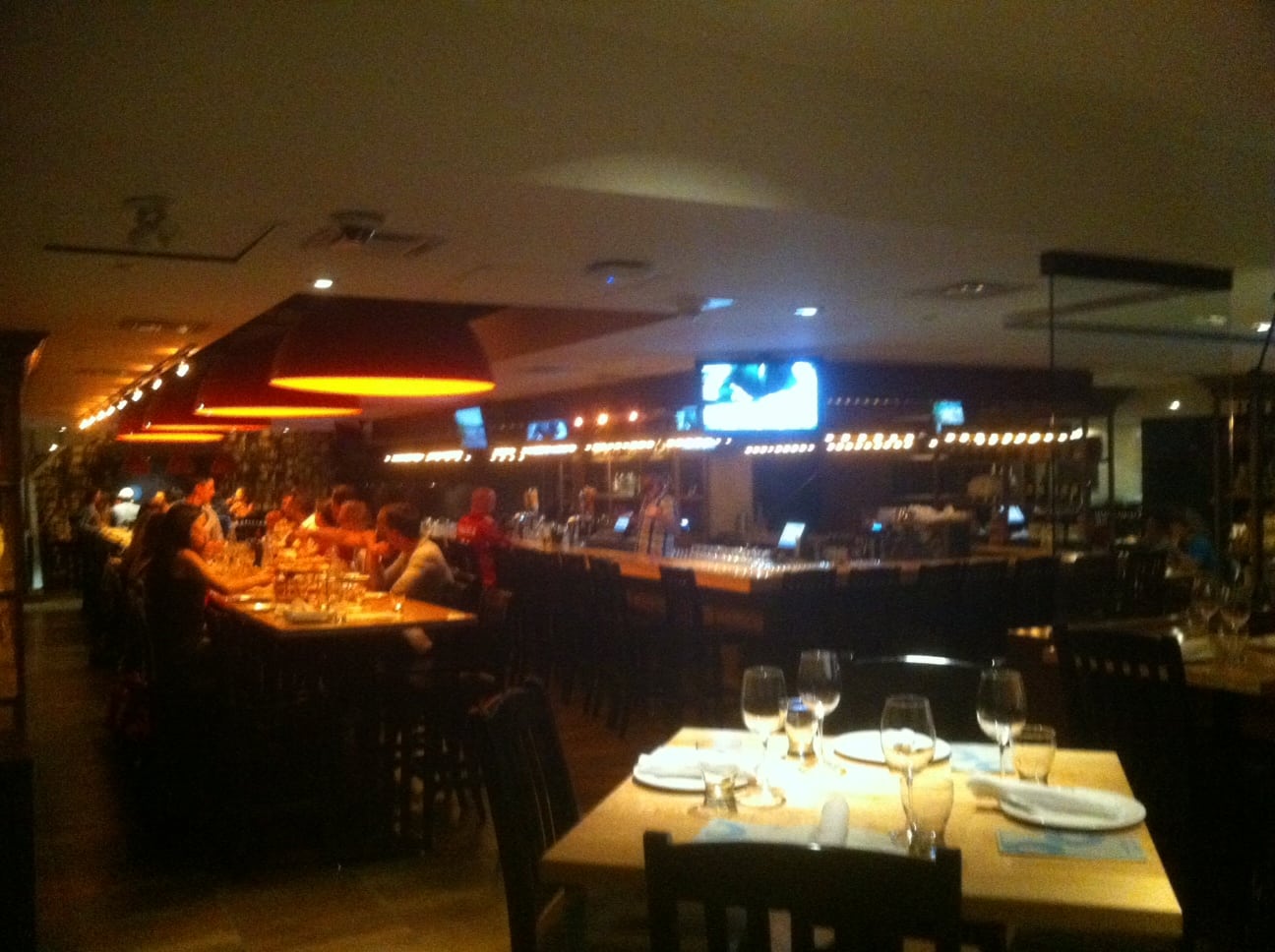 Double Zero Pizza is a must try for anyone in the downtown Calgary area. Meandering off of Stephen Avenue half a block north on 4th Street SW will lead you to the popular pizzeria for a pleasing lunch or supper. Its interior is extremely spacious with lounge and dining areas, dim lighting, modern finishings and HD TV's. Everything about Double Zero entices your appetite and it has one of the most comfortable eating atmospheres I have recently been to, so comfortable in fact that I recommend it as a good place for having a dinner party of 10 or more. Enough about the establishment and onto the good stuff...
Pizza is definitely one of my favorite foods and Double Zero Pizza has some of the best in town! This time around I ordered the Sausage Pizza – house made Italian sausage, green onion and artichoke and the Mortadella Pizza – mortadella, pistachio, rosa sauce and basil. Their thin crust and savory taste makes them an an absolute must try. Toppings are balanced nicely with the houses sweet cheese; something I can't rant enough about.
I also ordered the Fennel and Orange Salad – parsley, olives, arugula, macadamia nuts and orange slices. I was surprised how well the olives and nuts complimented each other, but the orange slices were just too large and awkward to be enjoyable so I squeezed them over top of the dish for added flavour. All in all a delicious salad! I asked my friendly waitress for a recommendation on a dark ale I would enjoy. She brought me a 473mL can of Hockley Dark Ale with a sweet and lovely aftertaste that complimented every food item I had very well, especially the pizza.
Every time I have been to Double Zero Pizza it has been a delightful dining experience which keeps me coming back for more. If you love pizza then stop by for some of the best found in Calgary. If pizza isn't your thing, there are many other menu items that should catch your interest. Also, the lounge and island bar with HD TV's is a great place for a social drink and is definitely one of the Best Spots in Calgary for Networking. I highly recommend Double Zero Pizza to Calgary.
Double Zero Pizza
751 4th Street SW, Calgary, AB
Phone Number – 403.265.9559
Another delicious pizzeria in Calgary is Una on 17th Avenue SW. Check out our review at Una Calgary Restaurant Review. Thanks for stopping by!