Homes for Sale in Woodlands Calgary
Why Buy Woodlands Real Estate?
Located on the brim of the south district but to the west, making it easy to reach Bragg Creek, Kananaskis, Canmore and other outdoor destinations
Bordering Fish Creek Provincial Park, one of the largest urban parks in Canada with hundreds of kilometres of pathways, countless picnic areas and even a man-made swimming lake
A short drive from the Southland Leisure Centre and Glenmore Reservoir
Diverse portfolio of real estate, providing options for a full spectrum of potential buyers
Just a short drive from amenities at Southcentre Mall and C-Train services along Macleod Trail
Woodlands Amenities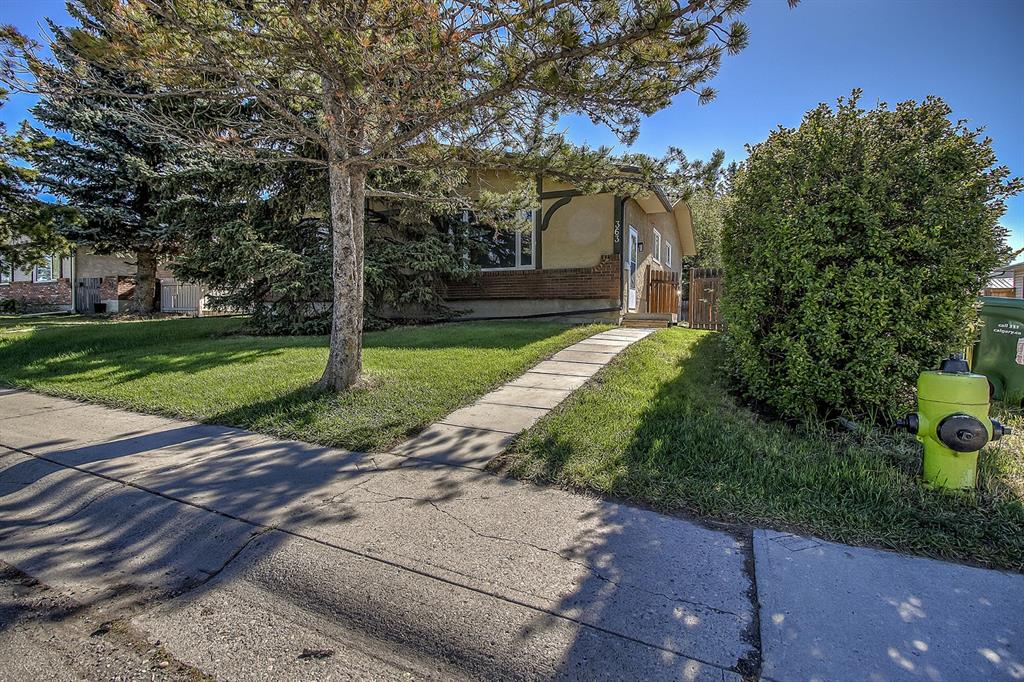 Bungalow Home in Woodlands
Woodlands Calgary homes for sale offer convenient access to all the necessary amenities you could ever ask for. Woodpark Boulevard, for example, is where you'll find a school, salon, pub and dental office, while in nearby Woodbine (connected down the middle by 24th Street SW), there's a grocery store, café, restaurants and more retail services.
Calgary's newly completed Southwest ring road provides easy access to the new Costco, located on Buffalo Run Boulevard, while Southcentre Mall is less than a 10-minute drive. Southland Leisure Centre is just five minutes away, with facilities that include an indoor waterpark, wave pool, ​gymnasium, climbing wall and hockey arenas. Canyon Meadows Golf Course borders the community's eastern edge and offers an exclusive experience for avid golfers.
Other major amenities found within a matter of minutes from Woodlands homes in Calgary include:
North Glenmore Park
Rockyview General Hospital
Chinook Centre
Walmart Super Centre
Cardel Rec South
Shawnessy Shopping Centre
Tim Hortons
Real Canadian Superstore
Canadian Tire
Dollar Tree
Home Depot
Lowe's Home Improvement
Save-On-Foods
Bank of Nova Scotia
Big Catch Sushi Bar
Co-op Grocery & Gas Station
Woodlands Location
Woodlands is a terrific community for families due to its vicinity to schools, daycares, recreation facilities and outdoor parks. The neighbourhood features several private access points to bordering Fish Creek Provincial Park, home to hundreds of kilometres of pathways to discover.
Meanwhile, the new Bebo Grove pond and wetland is the perfect place to spend the day with friends and family while connecting with nature. The area offers picnic and BBQ sites nestled among the forest and waters edge for use during the day.
Woodlands Park provides residents with both soccer fields and baseball diamonds in addition to a kids' playground. Meanwhile, the Woodview Park and Community Association have tennis/pickleball courts, an outdoor skatepark, a basketball court and a skating rink for families to enjoy as they please year-round.
Just 25 minutes from the downtown core or a 30-minute drive to Bragg Creek, Woodlands homes for sale allow potential buyers to enjoy the best of both an urban and rural lifestyle. The new southwest ring road reduces the commute and traffic for trips to the mountains while also giving residents a simple connection to the entire city.
One of Calgary's Top transit stations, Anderson Station is a short distance away and offers great park-and-ride services. Woodlands is also serviced by ample standard bus routes and the new MAX yellow transit service equipped with heated bus shelters and reduced stops makes all your commuting in Calgary easier than ever.
Woodlands Schools
Woodlands offers a good selection of schools from the Calgary Board of Education and is additionally serviced by the Calgary Catholic School District. St. Jude Elementary School, located on Woodbine Blvd, is a short distance away in Woodbine while Woodlands School off Woodgreen Drive provides educational platforms for K-6 students.
William Roper Hull School, also in Woodlands, is a k-12 school that focuses on providing a therapeutic learning environment for students with behaviour challenges. Brightpath Woodlands and Mommy's Kids Childcare centre are both located within the neighbourhood and provide easy daycare pick up and drop off for parents. The Shannon Terrace located in Woodbine offers residents an environmental learning centre excellent for children.
Learn more about the schools for this area at:
Woodlands Real Estate Agents

On the hunt for a Woodlands home in Calgary? Thinking about selling your current property in the neighbourhood? Our team of experienced Calgary Realtors® have the knowledge and skills to help guide you toward a successful transaction!
Contact the Calgaryism Team with RE/MAX House of Real Estate anytime at 403-370-4008 if you have questions or would like us to set up a showing for you! Get a Free Valuation for your home in Woodlands Calgary today!
We are looking forward to helping you accomplish your real estate goals!
Return to South Calgary Homes for Sale
Woodlands Calgary Homes for Sale

Prev

Next