Thomsons Restaurant Review Calgary
July 9, 2012
By Cody Battershill
Thomsons Restaurant in the Hyatt Regency Downtown Calgary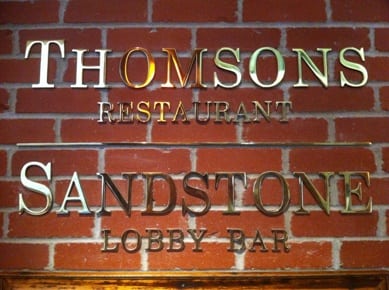 Thomsons is so wicked, I felt obliged to write another review for it.
Every time I visit this restaurant the food is just as good as it was before and a large variety of menu options appeases my taste buds. Found on the ground level of the luxury Hyatt Regency Hotel on 8th Avenue SW, it is a great place to stop in at for breakfast, brunch, lunch or dinner in the downtown area of Calgary.
Thomsons is a very classy downtown Calgary restaurant with one of the best breakfast buffets and brunches in Calgary.
If the underground parkade at the Hyatt isn't full you can park for free, just remember to ask to have your ticket validated by your server.
I highly recommend the Thomsons deluxe breakfast buffet. For $23 Monday to Saturday and $28 on Sunday, you get a complete range of food including sausage, bacon, scrambled eggs, pastries, fresh fruit, cold cereal, freshly brewed coffee and unlimited Tropicana juice including cranberry, orange, apple and grapefruit.
Eggs Benedict, waffles, pancakes and omelettes are also included, but have to be ordered through the server at no extra cost. Servers are extremely professional and they even have one person to lift the top of the buffet dishes for you when you serve yourself!
I ordered two eggs Benedict, a custom waffle and had an omelette fresh off the grill with an assortment of vegetables and salmon. The eggs benedict were sweet and savory  made true by the English muffin coated in a honey glaze and absolutely delicious hollandaise sauce.
The waffles weren't too heavy on my stomach, and went down well with added ingredients of raspberries and chocolate chips. To top it all off, the salmon and veggie omelette was absolutely delightful, made to perfection and brought out to your table by the chef themselves after it's done.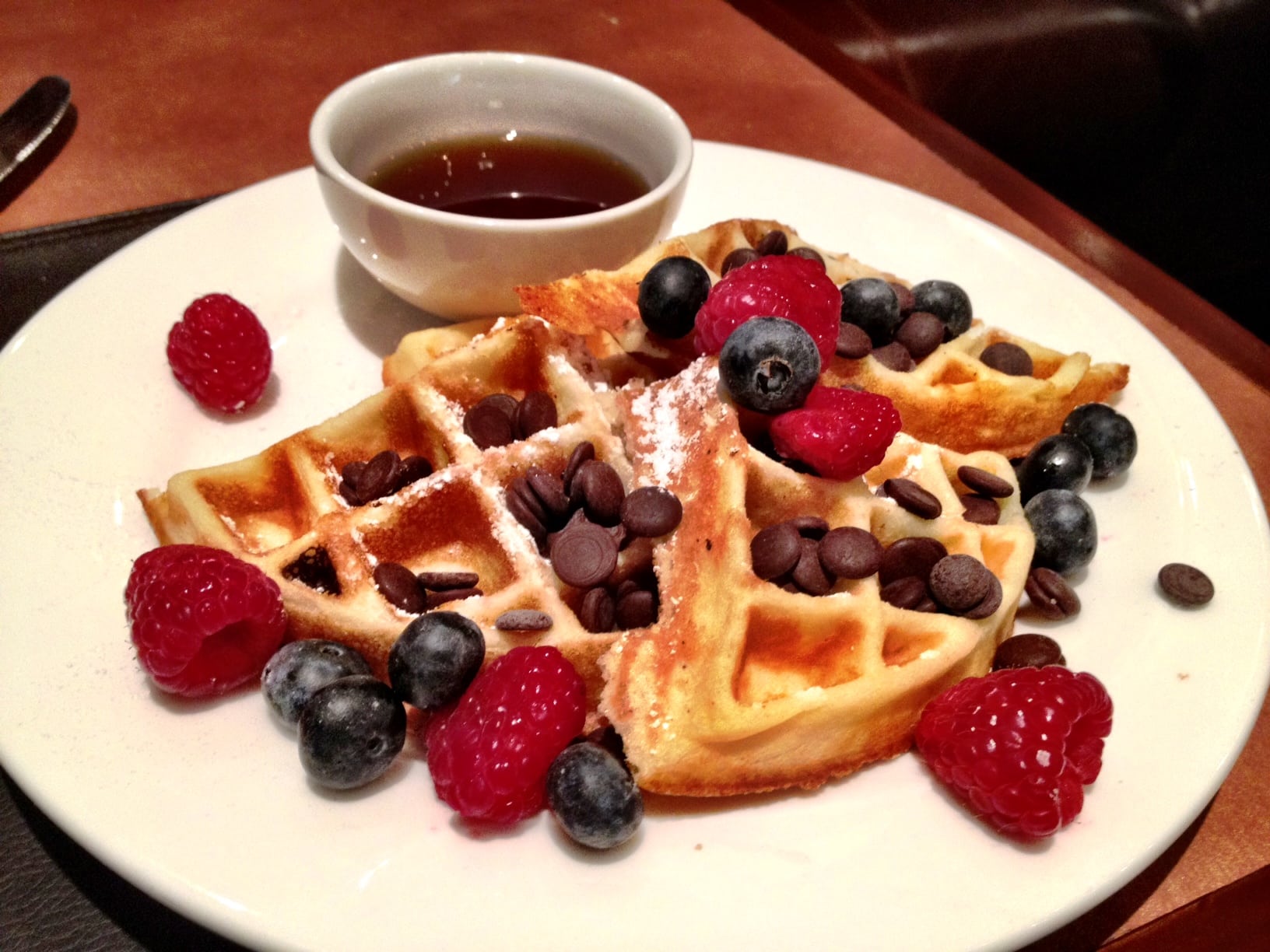 On Sunday, there is a complete brunch hosted by Thomsons that goes above and beyond the typical buffet selection seen at any other Calgary restaurant. A full candy bar, crackers, cheese and meat table, dessert selection and more are found in the Sandstone Lounge attached to Thomsons Restaurant. Sandstone Lounge is also a great place to meet with whoever it might be for a usual drink while doing whatever it is you do.
If you love patios, then head down to Thomson Restaurant. Deemed as one of my Best Calgary Patios, it is a delightful patio experience. If your hunger for information on this awesome Calgary restaurant hasn't been quenched, then check out our previous review; Thomsons Restaurant in Calgary. Thanks for stopping in! Come back soon for more great restaurant reviews for Calgary and more!
Thomsons Restaurant
112 8th Avenue SW, Calgary, AB
Phone Number - 403.537.4449