Relocating to Calgary? Think of the Incomes, Jobs and Industry
Calgary, Alberta, also known as "the heart of the new west", is a wonderful city to live, work and play in.
You may have recently decided that relocating to Calgary is the right move for you, or perhaps are still on the fence and aren't too sure quite yet.
Either way, I am here to tell you three economic-related reasons why moving to Calgary is a very exciting thing!
#1 – HIGH INCOMES
It's no secret that many people from other parts of Canada and the world move to Calgary in search of a potentially better paying job.
Here are the latest numbers for wages and salaries per employee (2013) from some of the largest metropolitan areas in Canada: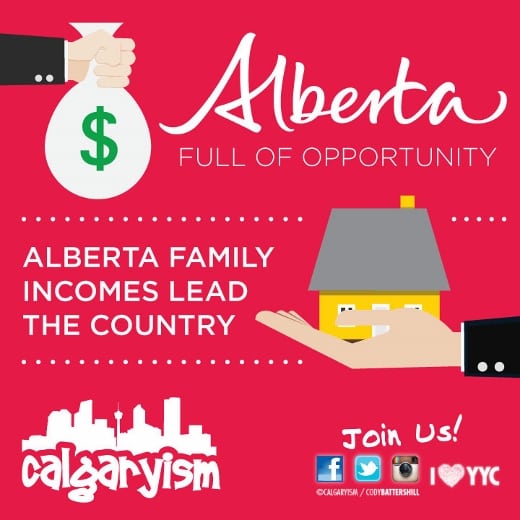 #1 – Calgary – $67,259

#2 – Edmonton – $60,455

#3 – Ottawa – $50,848

#4 – Toronto – $49,706

#5 – Vancouver – $45,071

#6 – Montreal – $41,470
As a matter of fact, Calgary has had the highest wages and salaries per employee for the past 13 years. It also has experienced the highest total growth in wages and salaries per employee for the past 5 years at 16.3 percent!
Calgary also leads for highest personal income per capita. Below is another comparison between it and those other Canadian cities seen above:
#1 – Calgary – $54,577

#2 – Edmonton – $48,426

#3 – Ottawa – $44,972

#4 – Toronto – $41,898

#5 – Vancouver – $41,166

#6 – Montreal – $37,645
These are two very good reasons why I think you should consider relocating to Calgary, Alberta. While money isn't the end all be all to being happy in life, it sure does help! See more at Alberta Family Household Incomes Highest in Canada today.
#2 – EMPLOYMENT GROWTH
Just because Calgarians make more money on average than those in other cities doesn't mean there will be available jobs for newcomers, does it?
Well, it just so happens that Calgary is also a leader in employment growth over the past 10 years – see below: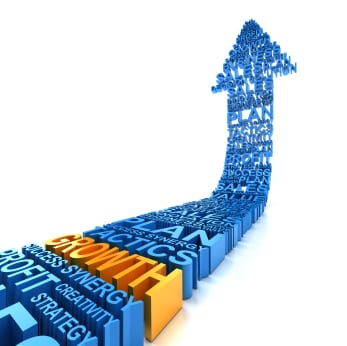 #1 – Calgary – 27.8%

#2 – Edmonton – 27.4%

#3 – Toronto – 16.1%

#4 – Vancouver – 15.3%

#5 – Ottawa – 14.4%

#6 – Montreal – 12.0%
Calgary is tied with Edmonton for the highest average annual employment growth over the past decade (2004 – 2013). It also came in third in 2013 behind Toronto and Edmonton at 2.9 percent.
Employment growth opens up new job opportunities for newcomers from all walks of life.
#3 – DIVERSE INDUSTRY
Believe it or not, Canada's energy-hub has many different types of industry outside of the oil and gas sector, so it shouldn't be too troublesome to find the right job fit for you upon arrival.
Take a look at the industries in the Calgary Economic Region (2013) below and the projected amount of people employed in each:
Professional, scientific and technical services – 100,800
Health care and social assistance – 89,200
Retail trade – 84,800
Construction – 81,500
Mining, quarrying, oil and gas extraction – 65,200
Accommodation and food services – 51,900
Transportation and warehousing – 48,200
Manufacturing – 47,100
Educational services – 46,800
Finance, insurance, real estate and leasing – 46,500
Other services – 37,100
Administrative and support, waste management and remediation services – 30,900
Wholesale trade – 28,100
Public administration – 25,600
Arts, entertainment and recreation – 20,500
Information and cultural industries – 15,100
Utilities – 7,900
Agriculture, forestry, fishing and hunting – 4,900

*All statistics sourced from Calgary Economic Development (CED)
Between 2009 and 2013, the collective growth average of all of these industries listed above was 9.1 percent. Do you see your future job in one of those listed above?
Job opportunities, income levels and a diversity of industries are three excellent economic-related reasons why you should think of relocating to Calgary, a city where the sky is the limit for those who work hard and are committed to living life to the fullest! See more at these 20 Reasons to Love Calgary today!
Join Us
Want to know more about Calgary, Alberta? I invite you to join me and tens of thousands of locals at Calgaryism on Facebook, Instagram and Twitter today. I hope to see you there!