Homes for Sale in Springbank, Alberta
Search Calgary Real Estate
Search the newest real estate listings in Calgary by beds / baths / community / price + more options today!
5 Reasons to Buy a House in Springbank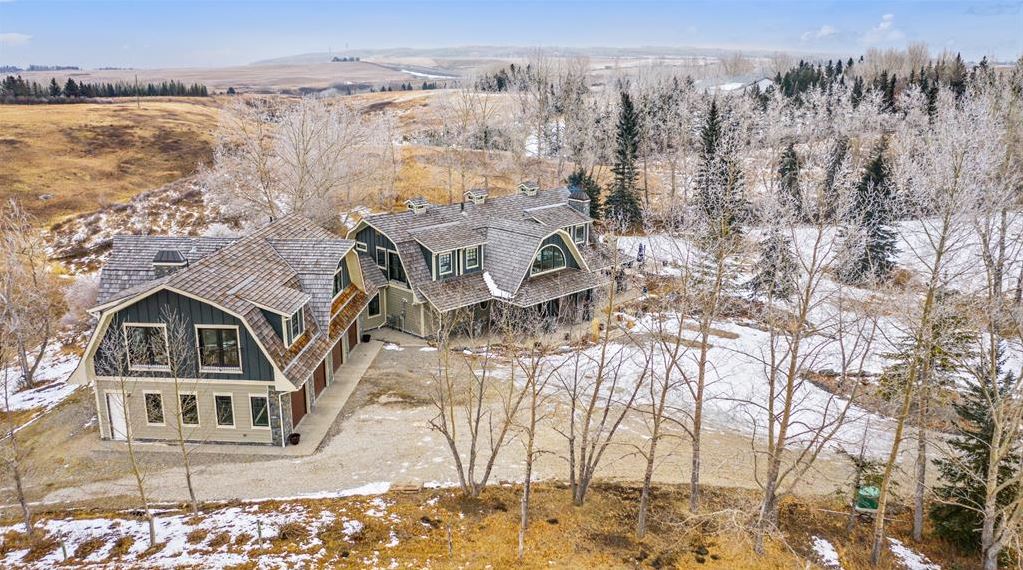 #1. Stunning Acreage Homes: The properties in Springbank are often large acreages, offering homeowners the chance to experience rural living to its finest but with all the conveniences of being near the big city.
#2. Nature and Scenery: The rural location offers panoramic views and serene tranquillity you won't find in Calgary. It combines the charms of private rural life with the beauty of Alberta's sprawling rolling foothills and stunning mountain views.
#3. Close to the City: The proximity to Calgary provides a balance of peaceful rural living with easy access to all of the amenities of the city. This balance makes it a unique and attractive location to buy a house.
#4. In-Demand Real Estate: Springbank real estate is exclusive and typically does very well from a value perspective. Depending on your goals, buying a home in the area could be an excellent long-term investment.
#5. Mountain Access: Coveted by many Calgarians, Springbank homeowners have the best access to outdoor leisure and recreation provided by Alberta's rolling foothills and Rocky Mountains.
Springbank Residential Market
This rural area just west of Calgary was once dedicated to agricultural production, with farming acreages as far as the eyes could see. After several decades of rapid population growth in the city of Calgary, combined with its close-to-the-mountains location, homes in Springbank became highly attractive for buyers looking for more land, privacy, and luxury.
Today, the rural area remains one of the richest neighbourhoods in Calgary, a title that it will likely hold for many years to come. After all, mountain views, sprawling acreages, and the utmost privacy are hard to look past for many of Calgary's most high-end buyers.
Properties in Springbank can quickly go from $1 million up to $10 million or more, sometimes putting the area in a pricing category of its own.
Springbank Lots for Sale
Land for sale in Springbank comes in all shapes and sizes. The area is home to many sub-divisions with gated access and sprawling acreage properties with spectacular mountain views.
Gracewood Estates, for example, is an established community just south of the Trans Canada Highway where you'll find renovated estate homes that sit on anywhere from two to four acres of land. Swift Creek Estates is another luxury neighbourhood in Springbank where you'll find relatively new multi-million dollar lots for sale.
Lots for sale in Springbank can be found in new sub-division developments, although they may not stay on the market for long. Many homeowners opt to renovate their properties inside and out because the area is a place many families tend to stay for the long term.
Springbank Amenities
A massive appeal to living in a Springbank house is that the city's amenities are not too far away, therefore, homeowners get the best of both worlds. Nearby amenities include West Hills Shopping Centre, Greenwich, Aspen Landing, West Springs Village, Westside Recreation Centre, and the West LRT Line. Amenities on an individual basis:
Rundle College Campus
Ernest Manning High School
Shoppers Drug Mart
Safeway Grocery
Starbucks
RBC Royal Bank
Calgary Co-op
Mercato West
Brekkie
UNA Pizza + Wine
722 World Bier Haus
Cougar Ridge Pizza
WinSport & Olympic Park
Calgary Climbing Centre
GoodLife Fitness Trinity Hills
Calgary Farmers' Market West
The Home Depot
Golf courses are also found throughout the area, making Springbank homes for sale appealing to sports enthusiasts who love to play the greens. Some of the golf courses in the area include (but are not limited to):
Springbank Links Gold Club
Valley Ridge Golf Club
Pinebrook Golf & Country Club
Elbow Springs Golf & Country Club
River Spirit Golf Club
The Glencoe Golf & Country Club
Mickelson National Golf Club
Foothills & Mountain Access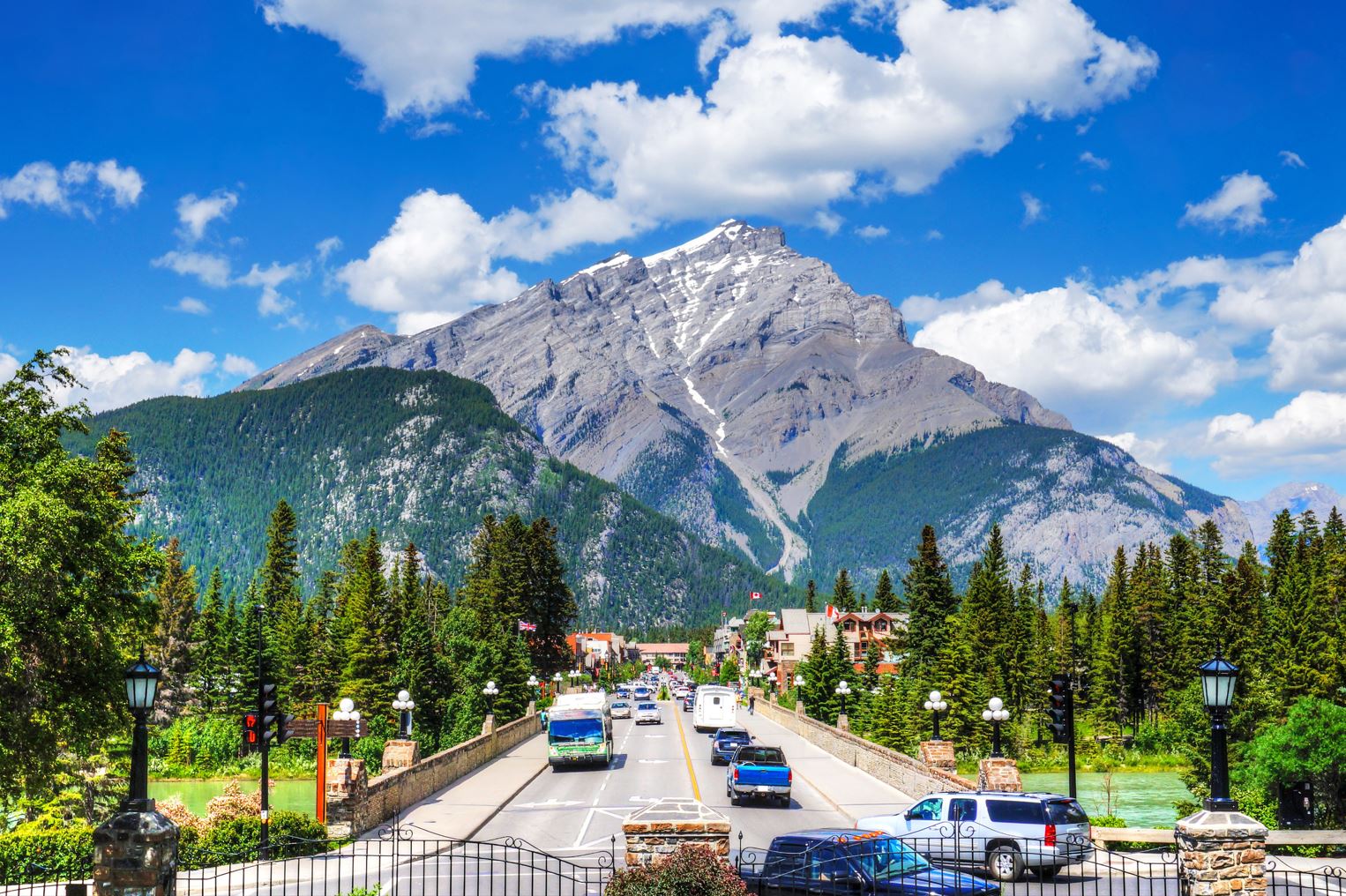 One of the best things about buying a house for sale in Springbank and living in it is the convenient access to the foothills and mountains.
Outdoor enthusiasts will love getting to the great outdoors with ease, from trails in Kananaskis Country to camping in Banff National Park. All this is easily reachable when living west of Calgary's city limits.
Bragg Creek is yet another popular outdoor destination, with countless kilometres of hiking and biking trails ranging from beginner to intermediate to professional in difficulty. These trails are excellent for snow-shoeing in the winter.
Some of Canada's best natural scenery is just a short drive away when living in Springbank. After all, many homes in the area can see the beautiful Rockies on the horizon as this natural playground continues to tempt us all with its jaw-dropping natural scenery and beauty.
Springbank Schools
Where exactly will children attend school in this area? Rocky View County has designated five specific schools for residents, including:
Springbank and Area French Immersion
Banded Peak School – Grades K-8
Elbow Valley Elementary School – Grades K-4
Springbank Community High School – Grades 9-12
Springbank Middle School – Grades 5-8
Learn more about schools at Rocky View County's website.
Springbank Real Estate Agents

Thinking about moving into a Springbank home? Wondering if now is a good time to sell your property in the area? Our team of Realtors® in Calgary with RE/MAX House of Real Estate have years of experience helping people buy and sell rural homes near Calgary and would love to put their knowledge and skillset to work for you!
Contact Cody, Jordan and the Calgaryism Team anytime at 403-370-4008 if you have questions about current listings on the MLS® or would like us to set up a showing for you! Get a Free Property Valuation for your Springbank house in Rocky View today!
We are looking forward to helping you accomplish your real estate goals!
Return to Calgary Home Search
Springbank Houses for Sale

Prev

Next