Calgary Investment Properties for Sale
Why Buy an Investment Property in Calgary?
Generate a second source of stable income by renting out the property or turning it into an Air BnB, creating more financial freedom and / or stability
Build equity and wealth which will grant you more leverage to buy more properties and increase cash flow even more
Appreciation can help you turn a profit when it's time to sell
Calgary Multi-Family Investment Properties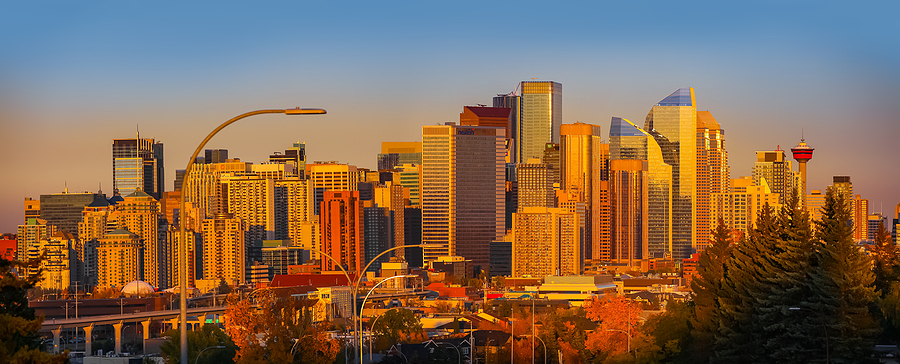 Investors often look towards condos and townhomes when browsing for real estate investment opportunities in Calgary. Multi-family properties have much lower maintenance than their single-family counterparts and are more affordable on a comparative basis which means less expenses on things like property tax, landscaping and other associated costs.
One-bedroom condos in Calgary's city centre with around 500 square feet starting at $1,200 is not uncommon to see. Two-bedroom units usually range from $1,700 and up, although these actual figures vary depending on a number of factors such as building age, community, and square footage.
Find many condo investment opportunities in these popular areas of downtown and the inner city:
Townhomes also present an excellent investment opportunity. Suburban units in communities like Evanston, Legacy and Saddle Ridge, for example, offer large square footage and in some cases double-attached garages. These rental properties can command a starting price anywhere from the $1,600 to $1,800 range depending on the features and location of the home.
Inner city townhomes also present a great opportunity for investors as they are in higher demand and command a higher rental price, but the initial capital investment will be larger versus a suburban unit:
Suburban multi-family units are also a sound investment with a much lower initial cost, but also will command a lower rent than their inner city counterparts. Discuss your real estate goals with an experienced Realtor® who will be able to help you make the best decision for your wants and needs as an investor.
Considerations Before Investing in a Rental Property
#1 – Neighbourhood
The community you decide to buy in will determine the type of tenants you attract and the monthly rent you can charge. Buying a property in Calgary near a post-secondary institution, for example, will attract students looking for more affordable prices. A residence in the inner city near a train station would likely attract urban professionals working in the city centre who have more cash flow.
#2 – Walkability
Investment properties in the city centre of Calgary offer much more walkability than similar units in a suburban community. Being able to walk to a restaurant down the street rather than jumping in the car and driving for several minutes adds value to any rental property and will help you command a larger rent.
#3 – Amenities
Once again, amenities relate to the location of your investment property in Calgary. A unit with quick-and-easy access to recreation centres, outdoor parks, public transportation, shopping malls, river pathways and other major amenities will provide the opportunity to ask for a higher rent per month.
#4 – Property Taxes
Investing in Calgary real estate means you'll have property tax to pay. Just how much is the average annual cost for this in your area, and does the cost make it not a feasible property to buy from a financial standpoint? Consider taxes before making any moves!
#5 – Vacancies and Units Available
Investing in real estate in a saturated market will require you to lower rent to attract tenants. The whole purpose of a second income is to maximize its potential, so consider doing some research on the number of units available within a certain area of the city before buying a property as an investment.
Contact an Investment Property Specialist
Thinking about investing in Calgary real estate? As highly experienced Realtors® in Calgary, we've helped many locals and foreigners alike navigate the investment property market and would love to put our knowledge and skillset to work for you.
Contact Cody and Jordan direct anytime at 403.370.4008 to discuss your real estate plans! Get a 100% Free, No-Obligation Evaluation for your property in Calgary today!
We are looking forward to helping you accomplish your real estate goals!
Return to Best Calgary Homes
Investment Property for Sale in Calgary

Prev

Next