3 Reasons to Buy a New Condo in Kensington Calgary
December 1, 2014
By Cody Battershill
3 Reasons to Buy a New Condo in Kensington Calgary
The northwest inner city Business Revitalization Zone (BRZ) of Kensington is not only a great place to stop, shop and eat, but also to live!
Located along 10th Street and Kensington Road NW, it is the ideal place for those looking to live an inner city lifestyle near our renowned river parks and pathways and, of course, take advantage of the walkable lifestyle and convenience offered by Calgary's BRZ's.
Here are some of the top reasons why a new condo purchase in Kensington may just be for you.
Amenities
With a handful of new condominiums underway or recently completed in the area, Kensington's streetscapes are being revitalized by new bottom-level retail spaces that will add even more variety to an already incredible selection of amenities.
St. John's, for example, a recently completed condominium by Streetside Development Corporation, has four or more brand new bottom floor retail spaces available.
The up and coming Lido by Battistella will also have its own fair share of services including the Lido Cafe, as well as a boutique hotel with 20 executive suites located on the second floor.
Kensington by Bucci is yet another new condo with retail spaces available for "businesses complimentary to the Kensington neighbourhood", meaning that a new restaurant, boutique shop or another daily service like a dry-cleaner will soon likely call the BRZ home.
It all adds up to a very convenient, possibly walkable lifestyle (if you choose) just a few moments from almost any amenity you could hope for.
See more at Kensington – Calgary Walkable Communities today.
Culture
Accompanying the diverse array of amenities in Kensington is an inherent culture that shines the brightest during spring and summer - but also in the winter.
From street-side patios and street buskers to cultural events like the Sun & Salsa Festival that attracts more than 100,000 people on an annual basis, Kensington is always teeming with a high-excitement energy which happens to also make it one of the go-to social areas in Calgary.
During the winter places like Julio's Barrio, Kensington Pub, Molly Malone's and the Oak Tree Tavern keep the vibrancy going, as we several outstanding restaurants such as Vero Bistro Moderne, Vendome Café and Pulcinella that do their own part.
See our Top 7 Restaurants in Hillhurst today.
Location
Kensington may just have the best location out of all of Calgary's BRZ's.
A few minute walk south from the corner of 10th Street and Memorial Drive NW and you'll arrive at downtown's west end.
Heading east from that same corner for about 5 to 10 minutes along the Bow River pathway and you'll arrive at the Peace Bridge and Prince's Island Park. Just a bit further than that is Eau Claire Market, Chinatown and the downtown business core.
Walk a bit more and you'll come across the revitalized East Village area, St. Patrick's Island, Calgary Zoo and finally Inglewood, all places uniquely characterized by their own set of amenities, activities and events.
Directly north of the Kensington BRZ is the Southern Alberta Institute of Technology, Alberta College of Art and Design, North Hill Mall and a bit further the University of Calgary.
With such an extensive list of places less than a 10 minute drive and hours walk from home, it is no wonder that many are looking to buy a new condo in the area.
I Love Kensington
Is it time for you to start living the Kensington lifestyle? If so, I encourage you to consider your options as there are a number of new condominiums for sale in the area.
Finding a condo that fits your wants, needs and lifestyle best is essential in being 100 percent satisfied with your overall purchase and area you have chosen, although it would be hard not to enjoy the spoils of living in the Kensington BRZ!!
Questions About New Condos in Kensington?

Call me anytime at 403-370-4180 or message me below and get the best advice from a new condo expert today. I am looking forward to your call!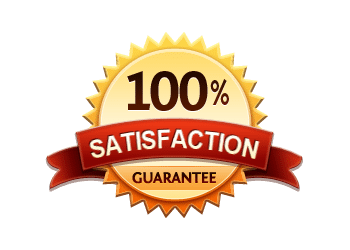 [gravityform id="10" name="Contact a Calgary Condo Expert" title="false" description="false"]