3 Things You Need to Endure Calgary's Winter
October 15, 2014
By Cody Battershill
3 Things You Need to Endure Calgary's Coming Winter Season
Have you heard what the weather experts are saying as of late? If what they say is right, the 2014 / 2015 winter will be one of the coldest we've had in years!
On a side note, hopefully the cold will also bring lots of snow and result in a long and fun skiing season for all of us Calgarians who love heading out to do just that in the nearby Rockies. See more of our Best Calgary Winter Activities today.
But put aside the awesome skiing opportunities in the mountains and we still have to deal with the cold, harsh winter somehow don't we?
Well, here are five things that we recommend you get before the cold arrives that will help you endure winter as best you can.
Winter Apparel
Clothing is our lifeline during the winter season; it is really important that we have a jacket, head-covering, boots, gloves, pants, socks and even underwear that are adequate in keeping the cold away.
I personally have put myself through many hours of torture by assuming that my fall apparel (or multiple layers of summer clothing) would withstand the cold of winter.
Making this mistake can turn a happy-go-lucky day into an uncomfortable mess in as much time it takes for a chilly winter wind to begin blowing down the back of your hoodless jacket (a few seconds).
Consider upgrading your gear (i.e. hoodless jacket to hooded jacket) this winter and endure the season for as long as it stays with ease.
Winterized Home
To endure winter it is essential that we prepare our homes by doing things like draining our outdoor water pipes and sealing off any air leaks to the outdoors.

The last thing that any of us want to do this winter, or, after the fact in spring is to deal with damage caused to our home due to something that was simply overlooked which could also cost us hundreds, if not thousands of dollars to fix.

For a complete list of tips, check out these 18 Steps to Winterizing Your Calgary Home today.
Winter Tires + Safety Kit
Calgary's roads can become extremely dangerous within a matter of minutes during the winter season as our foothill terrain can cause some pretty slippery situations, and, prevent some people from driving their vehicles completely!
Why not do yourself and all your fellow drivers a huge favour and grab a good set of winter tires (if you don't have some already, that is). Drivers with rear or front wheel drives should especially consider grabbing a set – the difference in traction and control is like night and day!
For those who plan on hitting the roads this winter season, consider packing a safety kit that includes: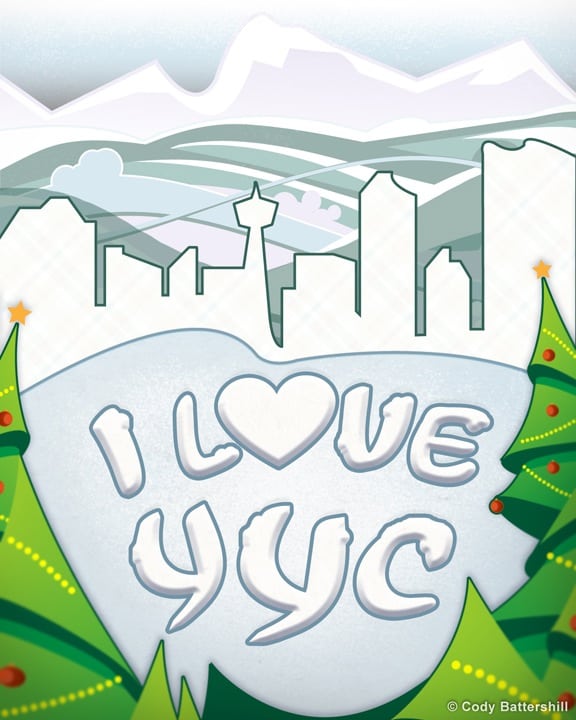 First-aid kit
Blankets
Matches or lighter
Roadmaps
Water and non-perishable food
Extra clothes
Flashlight
Snow shovel
Knife or scissors
Back-up cell charger
Other things that wont hurt to have in your car:
Snowbrush (duh!)
Spare gasoline
Anti-freeze
Jumper cables
Electrical extension cord
You just never know when you'll need these items – they may just save your life! It never hurts to have these things in your vehicle even if you don't plan on making a road trip anytime soon. See more at 12 Calgary Winter Essentials today.
After you have your home, wardrobe and motor vehicle prepared, you should be ready to take on the chilly days to come.
Join Us
Do you love Calgary, Alberta as much as we do? If so, we would love for you to join us and tens of thousands of locals at Calgaryism on Twitter, Instagram and Facebook today! We hope to see you there!