5 Tips for Selling a Luxury Home in Calgary
June 29, 2017
By Cody Battershill
Maximize the Value of Your Calgary Luxury Home!

Are you thinking of selling your luxury home in Calgary sometime soon?  If so, here are five simple selling tips that will help to maximize the value of your property on today's real estate market.
#1 – Use an Experienced Luxury REALTOR®
A common variable between buying and selling luxury properties is that you always want an experienced luxury real estate agent and REALTOR® on your team.

It's crucial to be working with an agent who knows all the details of the luxury home market, one who will provide only the best level of service and advice possible.

As a luxury home seller, your real estate agent should go above and beyond the standard call of service to help make your real estate transaction as smooth as possible. In other words, if you don't feel completely satisfied with your agent's services then something is wrong.

I would love to interview for the job of selling your luxury home as I have a 100% service guarantee to all my clients. I will provide you with concierge style service to meet all your real estate needs throughout the selling process.
#2 – Make a Good First Impression
If you are selling your luxury home in Calgary, that means eventually someone will be paying top dollar for your property.

Luxury home buyers usually know what they want and when they want it; therefore, you should do everything you can to make a great first impression when showing your home to anyone making the trip.
There are several ways you can captivate the interest of potential buyers:
I - Make the outside of your home look flawless by maximizing your curb appeal. Your home's exterior is the first thing anyone will see when driving up to the property and can have a "yes" or "no" effect in the hearts and minds of potential buyers.

II - Stage your home appropriately and according to its design. If you have an open-concept floor plan, you'll want to maximize the attention of that feature and remove any unnecessary clutter and / or furniture when showing.

III - Remove any personal items to help potential buyers direct their focus on envisioning themselves living daily life in the space.

IV - You'll want to consider how the current season will affect the sale of your home. There's a big difference between selling in the fall or winter versus spring or summer.
#3 – Patience is a Virtue
More often than not, luxury homes will not sell as fast because the luxury home market represents a small fraction of Calgary's residential sales every month with limited sales activity. That's why it's important to be as patient as possible when selling your luxury home.

Getting impatient can have many negative effects on the entire selling process. Feeling pressured to sell quickly can cause unnecessary stress, tension between you and the parties involved and even put off buyers in some cases.

The right marketing plan from an experienced luxury REALTOR® will definitely help get your property sold in a more timely manner, although luxury homes in Calgary come in a wide range of shapes, sizes and price points which makes each listing a unique case.

Trust in your experienced luxury realtor to create a successful marketing plan that will help get you the most value out of your property.
#4 – Work With Your Agent
The real estate profession is a service focused industry which heavily relies on communication between the client and agent.

After a thorough home sellers' evaluation is performed by your representative, they might tell you of some things about the property that you never knew about before – possibly negative things that could make you upset or simply don't want to believe.

Every real estate agent's goal is to satisfy the needs of his or her clients and it's their obligation to tell you everything you need to know about your home before selling. It's in your best interests to take care of anything that could negatively impact the sale of your luxury home in Calgary

Work alongside your agent, and not against them - they are 100 percent on your team!
#5 – Consider Including Extras
When selling your luxury home in Calgary, it's quite possible you already have another community or property in mind. It's also possible that your new home or condo may not have the same floor plan or colour scheme as your current one.

With that in mind, your stylish art pieces and furniture could be the deal maker for a potential buyer. They might absolutely love how a particular room is already set up, so why not throw in an extra incentive to buy your home?

Including extras could bridge the gap in the buyers mind between what they want to offer and what your listing price is.
More Luxury Guides
See our complete list of Calgary Home Sellers Tips today and be well prepared for your next high-end real estate transaction in Calgary!
Selling Your Luxury Home in Calgary?
…from an experienced luxury real estate agent in Calgary today! Call me anytime at 403-370-4180 or message me below for a prompt response. I am looking forward to helping you get the most value when selling your luxury home in Calgary!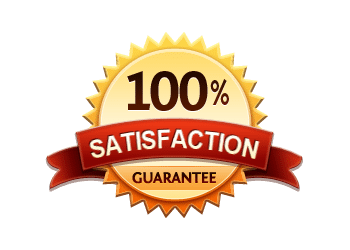 [gravityform id="35" name="Here to Help" title="false" description="false"]