10 Spring Exterior Home Maintenance Tips
March 16, 2018
By Cody Battershill
10 Tips for Maintaining Your Home After Winter

Longer days and warmer weather are both tell-tale signs that spring is just around the corner. What a relief!

Your home stood strong and kept you warm throughout the snow flurries and stinging winds of winter, and now, I think we can all agree that it's obligatory to show it a little bit of tender loving care in return.

Believe it or not, not all spring home maintenance tips are to do with cleanup. There's several maintenance-related tasks that all home owners should perform when spring rolls around to make sure the exterior of their property stays in good condition.

Here are a few home spring maintenance tips that will show your place the love it deserves while contributing to its longevity and quite possibly a higher asking price if one day you do decide to sell.
#1 – Roofing
Only when it's safe and with proper equipment, you should attempt to inspect your roof for missing, torn, cracked and / or buckling shingles. This is especially important if you have an older roof covering.

Spring and summer rain can easily intrude at these "weak spots" and result in considerable damage to the interior of your home.

If you want to take it a step further, you could contact a professional roofer to inspect the flashing around any skylights, plumbing vents and chimneys.
#2 – Eavestrough, Gutters & Downspouts
Check for cracks in your eavestroughs and make sure they are clear and free of debris. Check that downspouts are draining away from the foundation of your home as improper drainage can sometimes cause flooding in your basement and / or crawl spaces.

If you happen to have any gutters, also make sure they are clear and free of debris so that they also drain water properly when the rain comes.
#3 - Hoses & Faucets
Inspect outside hoses and faucets for any damage. Then, do a pressure test. Turn the faucet on and place your thumb over top of the spout to test the pressure.

If the water stops entirely, then that most likely means the water pipe is leaking somewhere inside of your home's structure and needs to be fixed as soon as possible.
#4 – Windows & Caulking
You may have already checked your window sills for leaks before winter, but you should do so again once spring has arrived. Rain and insects can easily intrude your home if left unchecked.

Also inspect the caulking and replace if necessary. To do the best job, you'll want to scrape out the eroding caulk then recaulk as needed.

See more at our Calgary Home Sellers Guide:
#5 – Concrete Surfaces
Any concrete slabs you have on your property (sidewalks, driveway, basketball court, etc.) should be checked for signs of cracks and / or movement.

If you do discover a crack, it can be easily repaired using silicone caulk or concrete crack filler. Make sure to wash the crack thoroughly before hand so that the filler / caulk works with maximum efficiency.

Concrete cracks can be an eyesore for potential buyers. The bigger they get, the harder and more expensive they are to fix.

You may also find a brick or asphalt surface with a crack. There's ways to go about fixing these as well. Consult your local home department store if you need to know how.
#6 – Siding & Foundation
Walk around your property and do a thorough inspection of the exterior material (stucco, siding, brick, etc.) for missing pieces. Also take a good look at the foundation for any cracks that may have formed over the winter.

While exterior damage is often an easy fix, issues with your foundation are serious and you should contact a foundation repair specialist to take a look as soon as possible.
#7 - Paint
The deep freeze of winter can cause paint on window sills, decks, fences and other things outside to crack and chafe off.

A good paint job not only contributes to home curb appeal, but also forms a protective barrier against the elements. Touch-up paint is relatively inexpensive and easy-to-do.
#8 – Sprinkler System
If you happen to have a sprinkler irrigation system, you'll want to check it for leaky valves, exposed lines and damaged sprinkler heads.

Damaged sprinkler systems can cause water to accumulate in unwanted areas like at the base of your foundation, for example.

Also check that your sprinklers spray away from windows and the house as this can also cause moisture problems.
#9 – Woodwork
Decks, pergolas, railings, fences and other outdoor wooden structures will last much longer if they are restained or resealed every year or two, although it depends on their exposure to sun and rain.

Also check for loose parts and deterioration. Sharp woodwork can contribute greatly to curb appeal and give off a strong impression that the property has been upkept and well cared for throughout the years.
#10 – Tools

Having the right tools for the job is a big part of being able to perform exterior home maintenance properly. For example, a gas-powered lawn mower is no good without fuel and dull blades.

Make sure you visit your nearest home department store to stalk up on tools because you never know just when you'll be motivated or have the time to do exterior spring home maintenance on your property!
More Home Maintenance Tips
Questions about Calgary Real Estate?

Call me anytime at 403-370-4180 or message me below for a prompt, if not immediate response. I am looking forward to helping you accomplish your real estate plans!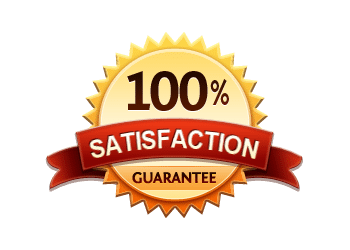 [gravityform id="35" name="Here to Help" title="false" description="false"]