7 Tips for Calgary First Time Buyers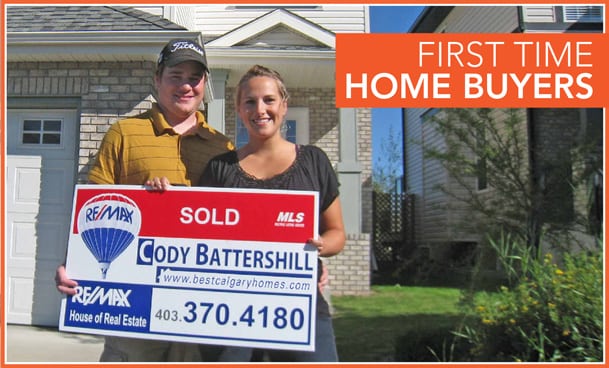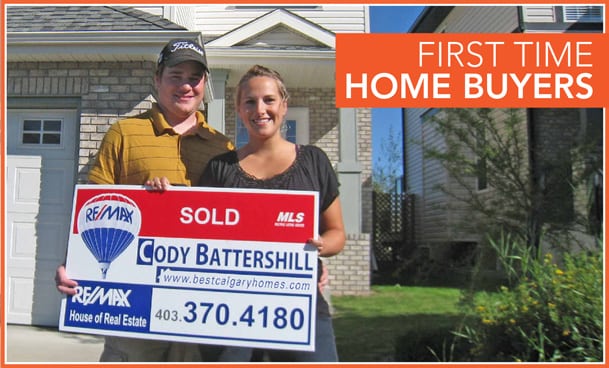 Purchasing your first home is as exciting as it gets! It is likely that your first place will be the largest purchase in your life up to this point so educating yourself is key to making the best and most informed decisions.
Here are a several Calgary first time buyers tips that will help you decide if you're ready to begin the journey of home ownership.
1 – Evaluate Your Finances
Before you begin your search, you'll want to thoroughly evaluate how much you can afford to spend on owning a home.

There's a lot more expenses to come your way after the initial purchase and its best to consider how much your property taxes, required renovations, home maintenance and services will cost every month, not to mention your down payment…
2 – Down Payments
More is usually better and when it comes to mortgages this is especially true. The larger your down payment, the more likely you will be approved for a mortgage as it will lower your Gross Debt Service ratio and your Total Debt Service ratio, two affordability factors of extreme importance explained below.

Calgary first time buyers, also be aware that the minimum down payment is 5% of the purchase price.
3 – Affordability Rules
There are two basic affordability rules you should be aware of.

The first – your monthly mortgage payments, heating and property taxes should not be more than 32% of your gross income. For condominium buyers this rule also includes half of the monthly condominium fees.

Mortgage brokers determine how much of your monthly gross income will be spent on these costs, this figure is also known as your Gross Debt Service ratio. Anyone looking to buy a home must have a Gross Debt Service ratio of under 32%.

The second – every month your debt load shouldn't be over 40% of your monthly gross income. This includes your mortgage, heating and property taxes plus the rest of your monthly payments that could include credit card bills or a car loan for example. This figure is also known as your Total Debt Service ratio.

To be approved for a mortgage your Total Debt Service ratio needs to be no more than 40%.
4 – Pull Your Credit Report
Applying for a mortgage is just like applying for anything else that requires credit. Lenders want to see what your history is like when it comes to paying bills and any other debts you owe before they make any decisions.

You can never be too careful on this, so it's best to pull your credit report and history from both…

TransUnion Canada – www.transunion.ca

Credit report errors are common, so if you see any make sure to clear them up as best as you can. Learn more at Why Check Your Credit Rating?
5 – Mortgage Pre-Approval
There are several different mortgage options available on today's market. Do a thorough investigation of available rates and terms, and after you've found the right one for you, apply with your lender for a mortgage pre-approval.

The last thing you want is to find that perfect first home you've dreamed of, and then find out your mortgage application has been denied. Save yourself the heartbreak and give yourself purchasing power through pre-approval!

This way you know what price points you can look at and it shows both real estate agents and home sellers that you are a serious buyer. Read more at 6 Steps Before Purchasing a Home.
6 – Find a Real Estate Agent
Top realtors offer the best level of service in the industry through extensive experience and commitment to their clients.

One of the best ways to find the right real estate agent is by word-a-mouth. Ask your loved ones if they have had a positive buying or selling experience themselves, and if that fails rely on the internet to find someone who specializes in helping Calgary first time buyers.

As a first time home buyer specialist, I can explain everything you need to know about buying your first home and take care of all the details as your representative. I am 100% committed to finding you the right home for the right price, all on your time schedule. See what Mike and Megan had to say about their first time home buying experience.
7 – Renting Out Helps
If you're worried about expenses, you can always consider buying a property that has the ability to generate extra income.

Renting out the basement or perhaps a room means more money in your pocket and could help you to pay off your mortgage faster or other bills you may have.
More First Time Buyers Tips
Be sure to check out our Calgary First Time Buyers Guide for even more great tips on purchasing your first home!
Questions about Buying Your First Home?

…from an experienced Calgary REMAX Realtor today! Call me anytime at 403-370-4180 or message me below for a quick response. I am looking forward to helping you accomplish your real estate goals!