8 Tasks We All Can Forget About in the Midst of a Stressful Move
Moving into a new property is exciting to say the least. However, actually getting there isn't always the most fun thing to do as it typically involved many hours of work, countless boxes and lots of organization. Also see these 6 Things to Add to Your Moving-to-do List.
With so many things to do on and before moving day, it's easy to forget about doing those simple tasks that will help a lot when it's time to start moving all your stuff. Here's a list of tasks we've categorized as simple, but essential to help make things go as smooth as possible:
#1 – Getting rid of junk
Over time it's really easy to collect a bunch of stuff that we don't use anymore, things that just take up space unnecessarily.

Do yourself a huge favor and begin ridding yourself of all the extra junk you won't be taking with you as soon as possible as it will help alleviate the work load on moving day.

Some people like to sort things while packing and put everything they don't want in a particular room or spot in the yard. That works too! Also see these 11 Packing Tips to Help With the Move.
#2 – Dissembling furniture
Most furniture nowadays comes in modules that are easy to take apart, like my IKEA bed frame, night stands and shelves.

If possible, you should try and take apart all the furniture you can before the big day because dissembling IKEA stuff is a lot like putting it all together – it can take a lot longer than anticipated!
#3 – Door stoppers
Having a set of door stoppers is a must to keep things safe and scoff free on moving day.

You can purchase actual door stoppers at your local home department store, or, like most people do, grab some small heavy objects and use those as you see fit.
#4 – Do it in comfort
Are you moving in the summer heat? Consider wearing a sports hat and bringing along an extra change of clothes just in case.

On the flip side, those moving in winter should definitely bring a set of warm gloves with a decent grip on the palms and fingers.

Moving is usually an all-day thing so don't sell yourself short in the comfort zone because a lack of is a one way street to stressville. Also see these 8 Tips to Help Reduce Moving Stress.
#5 – Good shoes
Another tip related to comfort-ability is using appropriate shoe wear on moving day.

If you plan on lifting lots of heavy furniture and boxes, then a steel toe shoe might be your best bet.

Avoid sandals and other types of shoe wear with low support as you could easily role your ankle while lifting / moving heavy objects.

A sprained ankle and a box full of broken dishes is the last thing anyone needs on the big day!
#6 – Stay hydrated
Especially if it's a hot day! Also bring along some quick snacks to keep that fuel burning.

Many people actually load up a cooler with all the food and drink they need for the day, then shimmy it around in their personal vehicle. Always a great idea!
#7 – Parking location on both ends
If you live in a single-family home, it's likely that the truck used to move your stuff will sit outside along the street with enough space to allow passerby's through.

However, condo residents should be conscientious of where the truck is be parked – whether that is moving into or out of a condo – because it could cause complications for others. The same goes for your moving company! See more at Relocating to Calgary – Finding the Right Moving Company.

Condominiums usually have designated loading bay areas for people who are moving, so make sure you know where these zones are and how to gain access before the day to relocate actually arrives.

For both home and condo residents, consider finding a spot that will give enough space for the ramp to be used without any crowding.
#8 – Elevator reservation in condominium / apartment
It's absolutely imperative that you contact the condominium management to book the elevator for moving in and / or out on the day of.

Some condominium corporations have designated days where the elevator can be booked so make sure to look into this well before hand.
More Relocation Tips
Questions About Relocating to Calgary?

As a top-producing REMAX real estate agent in Canada, I promise to help you find a property that fits your wants, needs and lifestyle best while providing you with all the information needed to make the most informed decisions.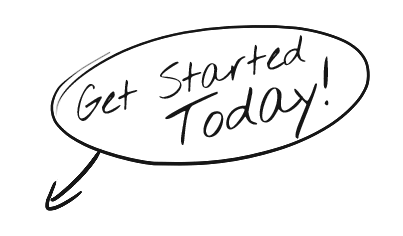 Call me anytime at 403-370-4180 or message me below; I am looking forward to your call!