A Day in Victoria Park Calgary
May 31, 2013
By Cody Battershill
A Day in Victoria Park Calgary
[caption id="attachment_10337" align="alignright" width="300"]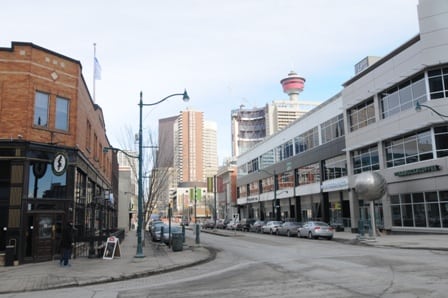 First Street Village in Victoria Park Calgary[/caption]
Some might ask is there really a full days worth of activities in Victoria Park? The answer is yes! A day in Victoria Park Calgary is a day well spent.
Take a walk down any street in Victoria Park to discover some of the oldest structures in one of the oldest communities in Calgary with establishment dating back to the early 20th century. Learn more at History of Victoria Park.
In present times, Victoria Park has evolved into one of the most energetic and fun places to be in Calgary. Activities in Victoria Park are as bountiful as there are bees in a bee colony, well maybe not that many, but a full day's worth anyway!
With so many places to go, things to do and people to see, spending a day or even an afternoon in Victoria Park Calgary is always a good time. I have spent lots of my own personal time in the area and have only good things to say.
Here are some of my recommended activities for you and your friends, families and whoever else you're with to do while visiting Victoria Park Calgary.
Macleod Trail
Sometimes there's no better way to enjoy your day then to go for a leisurely stroll with no plan at all…
Take a walk along Macleod Trail and discover games and live comedy at the Elbow River Casino, revel in delicious French cuisine at L'Epicerie or perhaps enjoy a good ol'fashioned burger at Loungeburger.
For a more affordable meal stop in at Sunterra's Market Bar located on the second floor to find a main course for around $6, or if the weathers right pop outside onto their huge patio and indulge in one of the lunch BBQ specials while enjoying the sights of downtown.
After some eats head over to Raw Bar at Hotel Arts and enjoy some sun at one of their seasonal pool parties, then on your way out take a moment to view the beautiful pieces of artwork decorating the interior.
Find yourself getting hungry again? Not to worry, Raw Bar is an award winning restaurant of its own, serving up a fusion of Asian and contemporary cuisines that will leave you coming back to this Victoria Park Calgary restaurant for more.
1st Street SW
On 1st Street SW discover Forman's Fashion Group, an upscale men's clothing store residing in a historical building where Calgary's first bank was located. Look inside and you will see the original vault still in mint shape and working order!
Walk a block into First Street Village in Victoria Park to Giuseppe's Italian Market and order some take out gourmet Italian cuisine, or stay a while and enjoy your food while watching one of their live Jazz band performances.
Just a few metres from Giuseppe's is the Drum & Monkey & Bamboo Lounge, where you will find daily drink and food specials tagged with live music on Thursdays and DJ performances on the weekend.
And for activities at night, be sure to check out the Habitat night club on 1st Street and 12th Avenue SW. This small but cozy club is a great place to enjoy some drinks while dancing the night away.
Elbow River
Maybe you've had enough of the city streetscapes and are looking for something more "natural" to do in Victoria Park?
Found on the eastern end of the beltline community is the meandering Elbow River which has more than enough recreational uses to keep anyone active and having fun.
A day at the Elbow River parks and pathways is very similar to a day at the Bow River parks and pathways.
Head south to discover the Talisman Centre, one of Calgary's best indoor recreational centres, while going northward connects to RiverWalk, East Village, Inglewood, Fort Calgary, the Calgary Zoo, St. Patrick's Island, Princes Island Park, Eau Claire Market and much more.
Calgary Stampede
Every year in July Victoria Park is host to "the greatest outdoor show on Earth".
Also known as the Calgary Stampede, this event showcases the roughest and toughest cowboys from around the world in an all out rodeo battle, while its carnival like atmosphere with rides, games, artisan shopping, live entertainment and much more make it a fun-filled event for all ages.
More than 1 million visitors from Canada and around the world come to the Stampede every year. So why not join in on the fun and do what the locals do this year at the Calgary Stampede!?
How to get there

Getting to Victoria Park without a car is very simple. All you have to do is take a Somerset bound southwest LRT train and get off at the Victoria Park station, or if you're coming from the south simply get off at the same stop.
You can easily access Victoria Park, the Stampede Grounds, Scotiabank Saddledome and 17th Avenue SW by using this station.
Some of the simplest ways to get to Victoria Park while driving is to head eastbound on 17th Avenue SW, northbound on Macleod Trail South or come through downtown and turn south onto 1st Street SW or Macleod Trail southbound from any avenue.
Even simpler would be to plug in Victoria Park Calgary into your smart phones GPS. But we all knew that anyway!
Activities in Victoria Park Calgary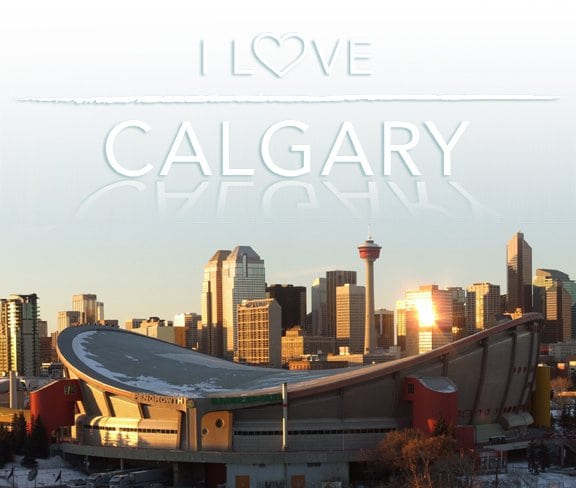 When in doubt about where to go and what to do, Victoria Park Calgary has a solution for you!
Whether it be street shopping, wining and dining, outdoor recreation or any other of the fun activities and events mentioned above, there's always activities in Victoria Park that are fun for everyone.
Also be sure to check out those activites on 17th Avenue Calgary, another highly visited and vibrant area in Victoria Park and Connaught.
What are your favourite activities in Victoria Park? Please let us know below, we would love to hear what you have to say!