AGNI Fine Indian Cuisine Calgary Restaurant Review
April 17, 2021
By Cody Battershill

We've noticed AGNI Fine Indian Cuisine off the corner of 12th Avenue and Edmonton Trail NE and have wanted to try this restaurant for quite some time now. A quiet Sunday during lockdowns in late April presented us with the perfect opportunity.
To sum up the details of this review, you'll want to call AGNI or go to their website to order as soon as possible if you like Indian cuisine. This place is THAT GOOD! I mean, Google reviews don't lie – this place has 30 5-star reviews and has been open for just 2 weeks or so at the time this review was written.
Here's what we ordered from AGNI Fine Indian Cuisine in Calgary and also why we think this may just be one of the absolute best Indian restaurants in the city.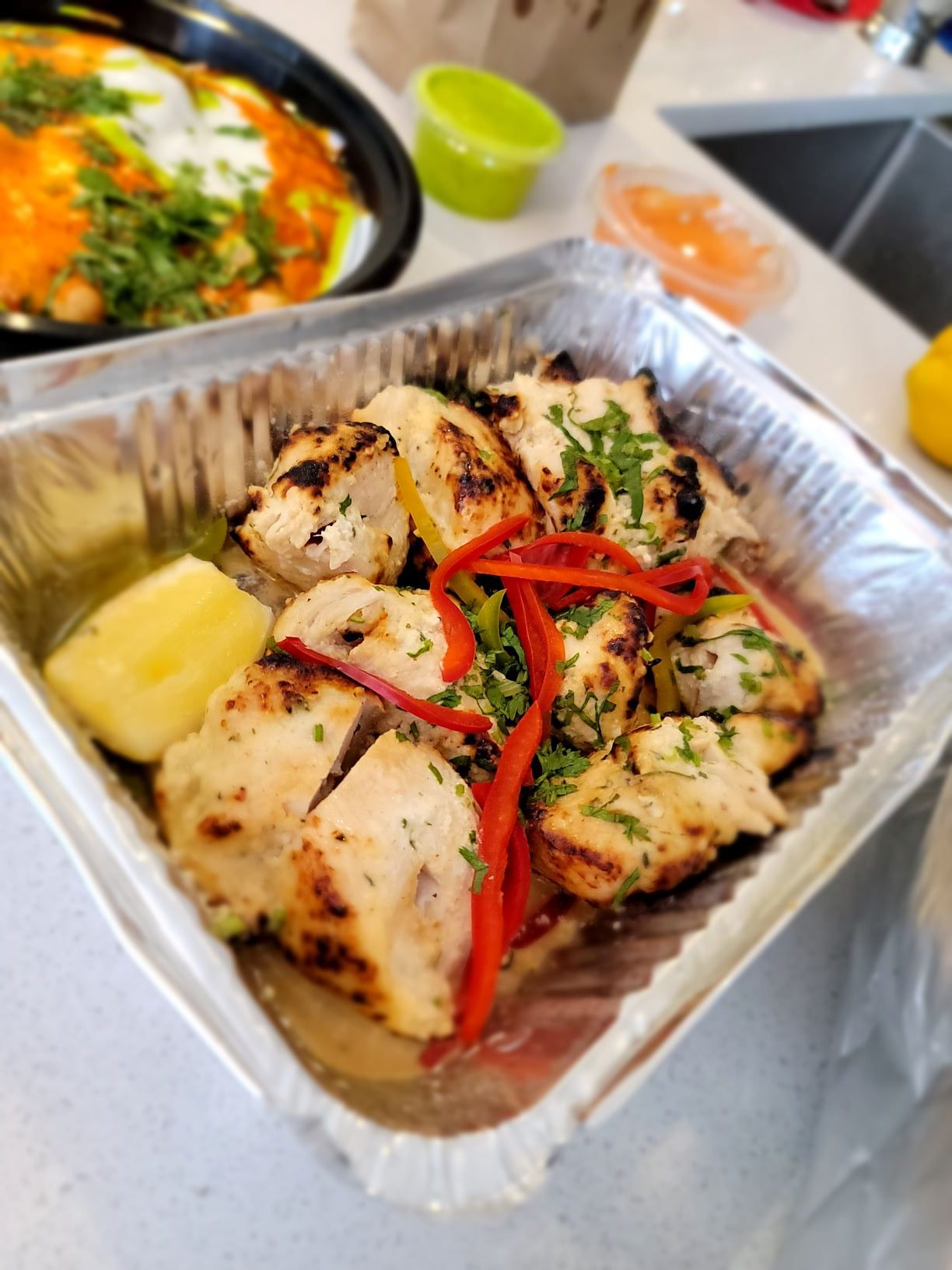 Note: Given how tough restaurants have had it as of late due to pandemic-related restrictions, we encourage you to pick up any orders order yourself (if possible). Delivery apps apply monstrous charges and local restaurants need all the help we can give them during these tough times - #supportlocalyyc
AGNI Fine Indian Cuisine: Ratings
Atmosphere – 9.5/10
Service – 9.5/10
Food – 10/10
Cost – 7/10
Overall – 9/10
*10 rated as best
AGNI Location
Found on Edmonton Trail and 12th Avenue NE in Crescent Heights, AGNI Fine Indian Cuisine is conveniently located in the inner city just a few minutes north of downtown.
This new Indian restaurant in Calgary shares the building with a few other shops including a liquor store and K Street Food, a Korean food and drink establishment which we also love.
The building has about a dozen or so parking stalls, so you might get a parking spot. If not, there should be parking along Edmonton Trail or on 12th Avenue NE.
AGNI Atmosphere & Service
The interior of AGNI Fine Indian cuisine is absolutely beautiful and well done. It features a contemporary design with sleek stone walls, clean white panels, and light wood finishings which make for a great ambiance, although we'll have to wait for pandemic restrictions to lift before getting to enjoy dining in.
On the back end of the restaurant you'll notice the glass wall between the kitchen and bar. We love the open-kitchen concept where you can see what's going on in the back.
We also love the six HDTVs found along the seating area on walls. Enjoy your favourite Indian cuisine dishes while watching the game!
Onto the bathrooms, which we used and noticed were quite clean when picking up our order the other day.
Our Orders
Aloo Tikki (4 Pcs) - $7.95 - Spiced potato patties with yogurt, tamarind sauce and mint chutney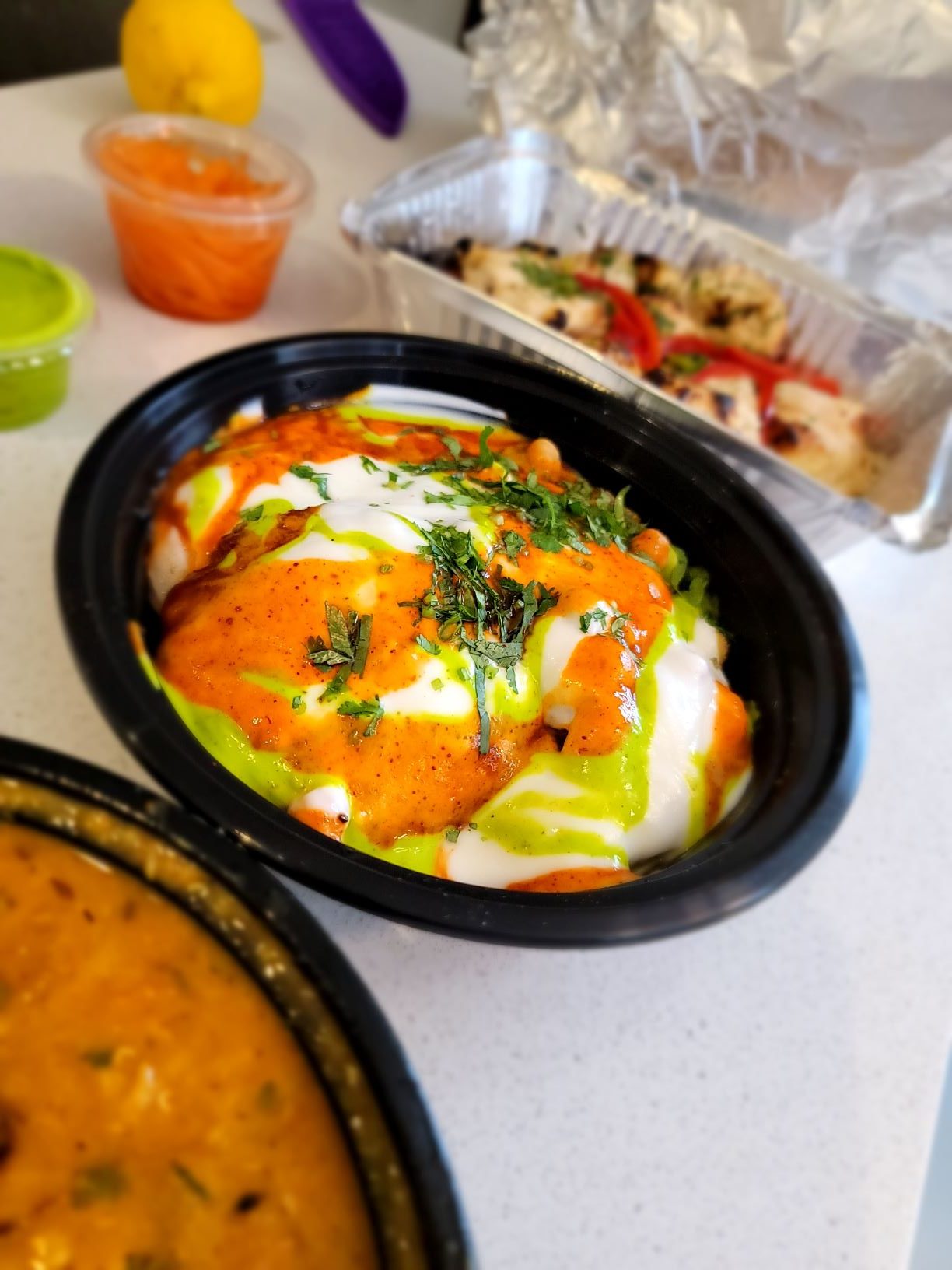 Absolutely loved this dish. The potato patties are topped with a mix of yogurt, mint chutney and a tamarind sauce that make each and every bite of this affordable appetizer make you want more. The potato patties themselves were perfectly cooked with a soft texture and flavour enhanced by the three toppings.
Malai Tikki (8 Pcs) - $14.95 – Overnight marinated tender chicken with exotic spices and cashew paste
Wow. Just wow. AGNI's Malai Tikki is basically another word for chicken that's been marinated and cooked on skewers then grilled – in this case, to perfection. The chicken itself was juicy and is doused with lemon, bringing even more richness and flavour to this delicious dish.
Daal Tadka - $12.95 – Yellow lentils tempered with fresh ginger, garlic, tomatoes and spices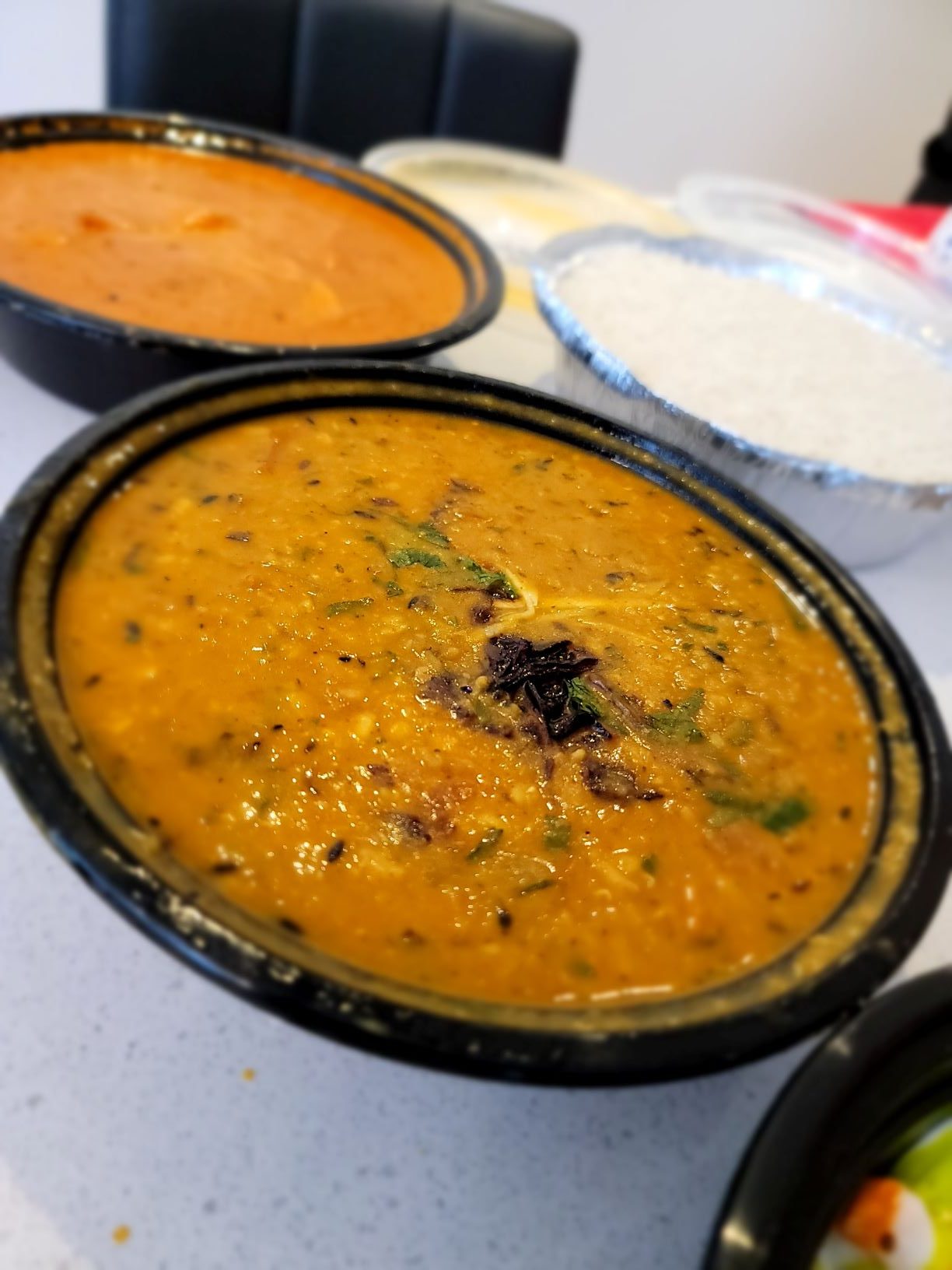 AGNI's Daal Tadka is downright delicious! This vegan concoction was a pleasant dip for our naan bread and also was perfect on top of rice. We recommend trying this dish if you're looking for something out of the ordinary but aren't sure of what to order. Dishes with "Daal" – or lentils and peas – are also known to be quite healthy for you.
Butter Chicken - $15.95 – Mild dish cooked in rich tomato-based sauce with fragrant spices finished with cream
An absolutely delightful take on the butter chicken with a rich, creamy tomato taste with little spice (hot). This dish is a must for dipping your naan and to put on top of rice.
We also ordered garlic and butter naan bread as well as coconut rice as a base for all these delicious dishes. We recommend you do too!
Final Word
AGNI Fine Indian Cuisine has made it onto Calgaryism's lists of best new restaurants and best Indian restaurants in the city. We absolutely loved our take-out food, and would order again in a heartbeat.
Address – #120 – 1211 Edmonton Trail NE, Calgary
Phone Number – 403-509-0261
Website – yycagni.ca
Join Us @ Calgaryism

Looking for more of the best local activities, events, restaurants and everything else to do with Calgary? If so, we invite you to join us at Calgaryism on Facebook and Instagram today. We hope to see you there!