Alberta's New Home Buyer Protection Act Is Here
February 11, 2014
By Cody Battershill
Alberta's All-Inclusive New Home Warranty Program is Awesome!
As of February 1st, 2014, every new home constructed in Alberta will be covered by warranty under the New Home Buyer Protection Act.
This is great news for new home buyers in Alberta as they now have a guaranteed warranty term that their home builder is subject to which will be a great means of high quality control in the province.
But then and again, Alberta's builders are quality as is so there isn't much to worry about!
Below are all the details you need to know about this exciting new government program.
What types of homes are covered?
How long is the warranty?
There are four different warranty categories each with their own length and specs. They are as follows:
1 Year – included in the first year after a new home purchase is warranty concerning materials used in construction or apparent flaws in the way that it was built.

2 Year – for up to two years after construction warranty for labour defects and essential household materials such as plumbing, heating, and electrical systems.

5 Year – plus another possible two additional years to cover the envelope a.k.a. the exterior shell of the home including the walls and roof.

10 Year – a decade warranty on the structural integrity of your home including its foundation and frame.
Who provides the warranty?
When buying new, there are 5 different insurance companies that builders have the option of partnering with to include your warranty coverage. They are:
The Alberta New Home Warranty Program

Travelers Insurance Company of Canada

Progressive Home Warranty Solutions Inc.

Blanket Home Warranty Ltd.

National Home Warranty Group Inc.
It is essential to talk to your new home builder about which of these companies they use and how the warranty coverage works throughout the new home buying process.
What is my role as a home owner?
The most important thing you can do before buying a new home is to research prospective home builders and carefully examine their track record including reviews, references, and experience.

Also important is to get to know the warranty provider they work with so you can make the deadlines set forth and know what the steps are if you do need to file a claim.

After your home is built, you are responsible for initial home maintenance and standard home maintenance tasks to be eligible for the new warranty. An example would be changing your furnace filters and cleaning out your eaves troughs.
What is the role of my new home builder and warranty provider?
As mentioned above, your home builder is responsible to partner with one of the 5 warranty providers and become a legitimate user of the new home registry online. This is where they will enter any information on new construction projects that fall under the warranty specifications.

They are your main contact throughout the building process and must adhere to all standards set by Alberta's rules and regulations.

The warranty provider will be the one who responds to any claims.
What exactly is the government's role?
The Government of Alberta is basically the iron fist of the warranty, making sure that the policies set forth by the New Home Buyer Protection Act are followed by builders and that warranties are tracked accordingly. They will also provide the necessary tools to make sure that warranty coverage is ready to go before new construction projects begin.

Home builders and others in the industry who do not comply with the new warranty program will be subject to some hefty fines – up to $100,000 for first time offenders and up to $500,000 for the second offense and onward.
Alberta Home Builders
The great thing about Alberta`s home builders is that they already have quality products and the government believes that there will be few claims under the new warranty act as a result. However, if a claim is necessary, here are the steps:
1 – Find out if the issue you are having has an active warranty under the 1, 2, 5, and 10 year warranties mentioned above.

2 – Contact your home builder and talk about the issue. It then may be resolved between you two; however, it is important to note that by doing this you are not making a claim.

3 – If you still have an issue, contact your warranty provider and make an official claim. They will be more than happy to guide you through the procedure and requirements.
Online Registry
Alberta`s New Home Buyer Protection Act will have an online database accessible to all. Home owners who qualify will be able to access their warranty information by simply visiting the Alberta Online Registry and typing in their address. This will help home owners keep track of their own warranty dates and other information.

Those looking to purchase a new home may also use the registry to find out how much warranty is left on a prospective home.

More questions? Call the Alberta Municipal Affairs toll free at 1-866-421-6929

*All information sourced from the Alberta Government
Questions about Calgary Real Estate?

If you have any questions about Calgary real estate, please call me anytime at 403-370-4180 or message me below for a prompt response. I am looking forward to your call!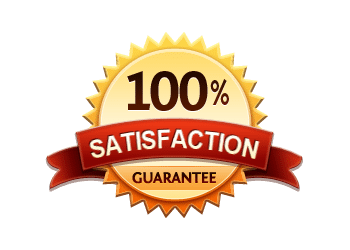 [gravityform id="35" name="Here to Help" description="false"]