Less non-permanent residents in Alberta
The latest economic recession which began in 2014 made many people pack up their bags and move from Alberta to another province. But it wasn't just Canadians being lost to net out-migration interprovincially. Thousands of visitors from all over the globe decided to leave as well.

Within this group of visitors are non-permanent residents such as students living on study visas. However, a large number of these residents are also on work permits and were brought to Canada to maintain a job and work under the Temporary Foreign Worker Program (TFWP).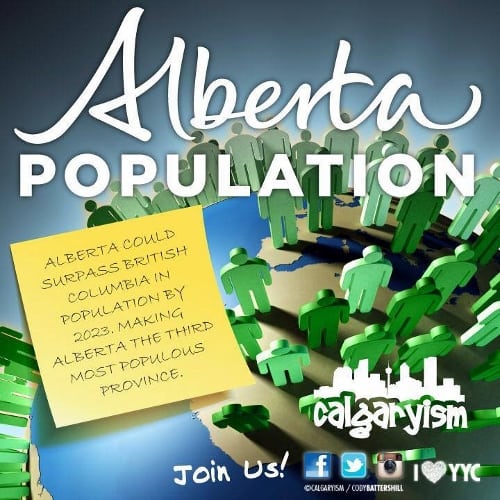 During the severe labour shortages in Alberta of the late 2000s, there were thousands of workers brought in under the TFWP to work jobs that employers were having difficulty filling. As a result, the total amount of non-permanent residents increased from 20,000 at the turn of the century to more than 100,000 by 2013.

The latest recession, however, there was much less jobs to fill through the program. Alberta's provincial unemployment rate doubled between 2013 and 2016 and hit record highs in 2017, a time in which many people – both from Canada and foreign countries – lost their jobs. Under the TFWP, workers who don't have a sponsor are required to return home.

The peak of non-permanent residents in Alberta occurred in 2014 with a total of approximately 110,500 persons. Since then, this figure has been dropping steadily with about 76,000 non-permanent residents remaining within the province in 2017 – the lowest it's been since 2007.
Interprovincial migration since 2010

Meanwhile, interprovincial migration has had its own influence on Alberta's population. In Canada, people have the free will to move between provinces for work – also called "labour mobility" by economists. While Alberta has historically attracted many people from all over Canada for employment, it has not been without its own periods of a net migration outwards.

The economic expansion between the years 2010 and 2015 saw a net gain of 133,000 people during 9 consecutive quarters. This streak ended in mid-2015 when the recession sent some people looking elsewhere for jobs. Net out-migration from 2015 lasted for 8 consecutive quarters and saw a net loss of 30,000 persons.

Now, once again, net migration has turned positive. IN the first quarter of 2018, net-migration was about 1,900 persons. We can expect net-migration to continue trend in the positive as Alberta's economy slowly recovers from the latest recession.
Related Articles