Alberta Retirement – More Albertan's are Choosing to Work Longer than Before
A less common statistic examined in monthly reports for jobs by economists is the participation rate based on age. This statistic measures the amount of population who are currently working or who are looking for a job. While the average percentage for the entire population of Alberta remains constant, the case is not the same for the older age group.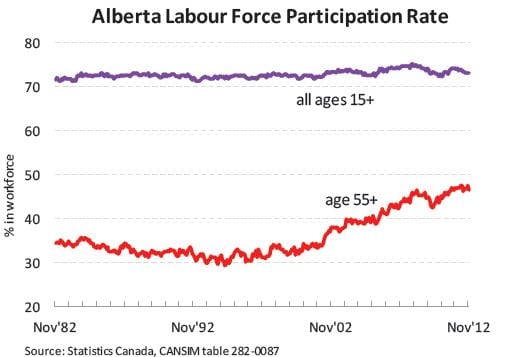 In 1982 the amount of people in Alberta's workforce age 55 or older was 34 percent. During the 1990's that number decreased to below 30 percent. In November of 2012 a report released by Statistics Canada set that number at approximately 47 percent! What an increase!
Why is this Happening?
There are definitely some reasons why older Albertan's are choosing to work longer before retirement than seen in the past, one of them being that they are generally in better health.
As our medical systems and knowledge increased over the years, so has the average life expectancy. Many people are more aware of their own health than ever before and have invested time and money into living a healthy lifestyle. (Check out our 99 ways to Stay Healthy)
Feeling more healthier than ever, it's easy to see why the older age group is now accounting for a larger percentage of Alberta's work force. Fewer workers are willing to leave their jobs at the typical retirement age of 65.
Another possible factor would be the shortage of skilled labourers entering the work force. Companies have become keen on devising ways to keep their older, more experienced employees from retiring too soon with more flexibility and accommodating policies set for them in the workplace.
And let's not forget about the financial aspect. Living expenses in Alberta are on the rise and many investments made by Albertan's haven't had an opportunity to recover from the hit they took during the most recent economic downturn. Some older workers feel like retirement is not an option just yet.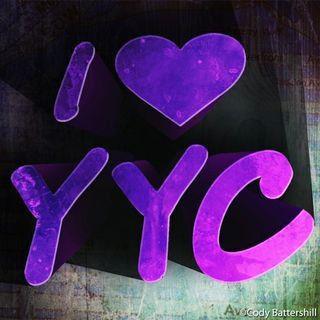 For more Canadian economics, be sure to check out our Canadian Economics Summary where you will find articles on Alberta, Calgary and Canada!