More Youth Are Working in Alberta Than Any Other Province!
University graduates can sometimes find it hard to get a job once they have completed their post-secondary education. Truth is some professions may have more job opportunities than others, and the same goes for provinces, with Alberta taking the lead out of all of Canada for the lowest youth unemployment rates around.
In January of 2015, the unemployment rate for Albertans between the ages of 15 and 24 was 7.5 percent. Compared to provincial numbers – at 4.5 percent – this might seem high, but is about five percent below most of Canada`s other provinces with a collective average of 12.8 percent. Alberta Also Added Jobs as a Whole.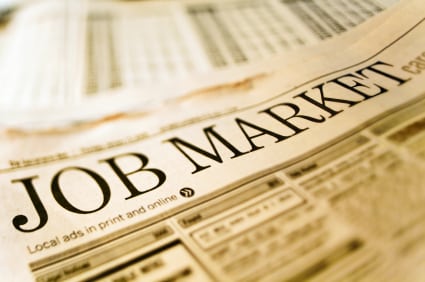 And the unemployment rate was not just lower in Alberta, but the gap has also widened between it and the rest of the provinces by about 3 percent since 2010.
In October of 2013, that gap reached a climax of approximately 6 percent – nearly double than Alberta`s 15 to 24 age unemployment rate at the time.
Many of these youths working, whom are still attending high school or post-secondary, are employed in the food and retail industries, two sectors that often have a wide range of openings that can accommodate the schedule of a student.
Alberta`s low youth employment rates are a result of a strong provincial economy, up until the end of January of 2015 anyhow. Low oil prices have held the economy back heading into 2015 and it is likely that the gap of youth unemployment between Alberta and the rest of Canada will narrow, unless something dramatically changes in the months ahead.
Would You Like to Work in Alberta?
Over the next few months, there are a bunch of Alberta Job & Career Fairs being held in various towns and cities across the province.
Dates, title and location include:
March 13th, 2015 – JBS Canada – Medicine Hat

March 17th, 2015 – Panda Express – Edmonton

March 18th, 2015 – Lakeland Regional Job Fair – Bonnyville

March 24th, 2015 – Bayshore Home Health – Edmonton

March 25th, 2015 – Central Alberta Career & Job Fair – Red Deer

March 25th, 2015 – Standard General Inc. – Edmonton

March 26th, 2015 – Labour Ready – Edmonton

April 1st, 2015 – Red Deer Mini Job Fair – Red Deer

April 9th, 2015 – Spring Job Fair – Edmonton

April 23rd, 2015 – Employer Connection – Westlock

May 6th, 2015 – Red Deer Mini Job Fair – Red Deer

For more details, visit Alberta Job & Career Fairs today.
If you are searching for a job, we wish you all the best in finding one! Until next time, we invite you to see more Economics on Calgary, Alberta and Western Canada today.