Altadore Parks and Pathways
July 22, 2012
By Cody Battershill
Altadore Parks and Pathways Contribute to Enjoyable Living Experience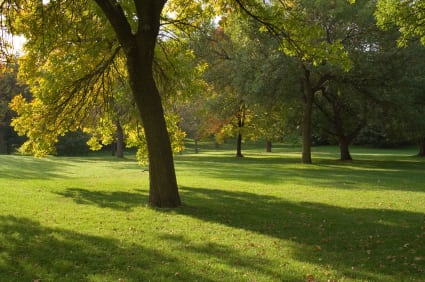 Altadore is an established inner city community in southwest Calgary found between Crowchild Trail and the Elbow River.
Homes in Altadore are in high demand as people are looking to live in this prestigious neighbourhood for a number of reasons; one of them being the extensive network of parks and pathways found nearby.
On the Front Door Step...
It takes only minutes for home owners to walk to one of the many adjacent river parks for some outdoor leisure and recreation. A number of picnic areas, open fields, riverside benches, playgrounds and river wading areas are found on the front door step of the community. Let's not forget about the amazing Calgary River Pathways!
The sheer volume of pathways available for walking, running, rollerblading, biking and so on is stunning! With over 600km of pathways connecting natural areas, parks and communities, it is the largest bike way and pathway system in all of North America!
What Better Place than Altadore?
What better place to live in Calgary than in Altadore, where you could take the bike out of the garage, ride across the community border, hop onto the Elbow River pathway and ride as far as the heart desires! Such a large pathway system is capable of delivering a unique route every time you use it, but people typically tend to have their favorites, which is perfectly fine!!
It is hard to deny how favorable inner city homes in Altadore become when they are situated only minutes from such a great recreational resource like the parks and pathways mentioned above. Another bonus for residents is close proximity to main routes like Crowchild Trail, Glenmore Trail and 4th Street SW.
Hey, if driving makes you crazy there is always the alternative of using the river pathways to bike to work and back! Not only will you be enjoying a scenic ride to work and be skipping all the traffic, you'll be the fittest person in the entire office!

A more extensive review of this community found at our Altadore Calgary Infill Community Profile
Interested in Altadore?
Altadore homes are in high demand and sell quickly. If you have interest in the area, let me be your guide and help you in finding the best property for the best value.
If you would like to view listings in the area, then visit the Altadore New Infills and Homes Search.
Have any questions? Call me at 403-370-4180 or get a hold of me using the contact form below.

[gravityform id="11" name="How Can I Help You?"]