New Calgary Condo Guide – Frequently Asked Questions
December 29, 2015
By Cody Battershill
5 Common F.A.Q.'s by New Condo Buyers in Calgary
Before signing on the dotted line and making your new Calgary condo purchase official, there are several very important things that you should take into consideration.
I have seen the good, the bad and the ugly in my lengthy career as a new condo specialist and Calgary REALTOR® and highly recommend you safeguard your final decision by reading over these frequently asked questions and finding an answer for each that satisfies your real estate goals.
What About the Developer?
If you are buying a new condominium, one of the most important considerations you'll make is on the developer. Some questions you should get the full answers to include:
What is their experience?

What kind of development do they specialize in, if any?

What is their track record and credibility?
An exceptional and reputable developer should be upfront and proud of what they have built. Learn more at our New Calgary Condo Guide to Choosing the Right Developer.
If this developer is new to an area or type of development then its possible they have a great team, contractor and partners to make the project a success.
But if you're buying in a high rise concrete building from a developer that has never done a high rise concrete building before, or perhaps one with minimal or no experience, then you should without a doubt ask more questions.
If a developer has a good portfolio of past projects you should visit them, talk to some owners (yes, knock on a few doors in the hallway) and check with the condo board to see if everything originally promised was included in the finished project.
How do Sale Centre's Work?
As nice and friendly as the sales centre staff may be, remember that they do not work for you but for the developer! This is where having a Certified Condominium Specialist (CCS) who's also an experienced REALTOR® on your side can be extremely beneficial.
This is someone who knows the market, sales, forecasts, which locations buyers like and vice versa as well as resale value because unless you intend on living in the condo literally forever, that is also something very important to think about.
The developer sales staff are not obligated to go over and above for you in any manner; therefore, you should be sure that you have all the information on the building and area because when you sign the new contract it states "this contract covers everything and there is nothing else outside of it".
That means when you ask what's going to be built on the piece of land beside your unit and they say they don't know, that may be factually correct but it doesn't mean that nothing is going to be built. You need a professional, experienced condo  REALTOR® on your team to guide you and work on your behalf protecting your interests.
How to Buy From a Floor Plan?
Buying from a floor plan and specifications sheet can be tough as sometimes the unit is hard to visualize unless the developer already has another product on the market that is similar. This can be very unlikely as many new condos are originals in design inside and out.
Additionally, another problem with this is the developers right to make modifications to the unit!
I have seen countless buildings completed in a far lesser state of glory than they were purported to be when originally sold. When this happens the sparkle and shine of the sales centre will be gone and you may have a headache on your hands!
Having said this, it is crucial to strip away the glamour / merchandising of the sales centre and really break down and understand what you are buying. Learn more at our New Calgary Condo Guide to Buying From a Floor Plan.
What is the Outside Date?
The "outside" date is the date at which if not completed the contract is cancelled and you would not have to buy the unit anymore. This date is usually very liberal so that even if the building is late they will still have lots of time to finish it and not risk the catastrophic loss of their sales.
My point is if you need the condo by a certain date because you are moving, retiring or for other life purposes, negotiate a term that if not completed by this date you are released from your contract so you can buy something else.
What is a Sales Cycle?
If you are buying unit 40 out of 250 in a complex then you need to be aware of how the sales cycle works.
A developer may sell some units for less, some units for more and at the end of the day pool all the revenue together and see how much they have made.
Where it gets tricky is if you buy high and the developer slashes prices to sell remaining units your value is inherently lowered, and trust me, the developer will not give you any kind of discount!
Be cautious of remaining inventory, how long they have been trying to sell for and consider asking for a price matching clause so if the developer sells your same unit for less per square foot or based on any other metric then you would also automatically get this discount.
Everything is Negotiable
... Especially in Real Estate! I can't tell you how many times I have offered to buy a product right now if they give me the employee discount or even a meager 5% off.  It works, not always but when it does it feels really good and hey - if you don't ask you don't get.
This is another reason you need a experienced condo real estate agent on your team to represent you and negotiate on your behalf with your best interests at heart. As a professional negotiator your Certified Condo Specialist (CCS) and Accredited Buyers Representative (ABR) designated condo REALTOR® knows the sales, value and how to get you the best possible price!
More New Condo Guides
Questions About New Condominiums in Calgary?

Call me anytime at 403-370-4180 or message me below for a prompt response. I am looking forward to helping you accomplish your new condo goals!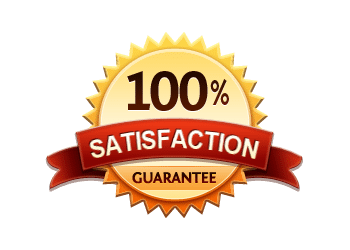 [gravityform id="35" title="false" description="false"]