Best Calgary Date Ideas – Romantic Dinner Restaurants
September 5, 2012
By Cody Battershill
Best Calgary Date Ideas – Romantic Dinner Restaurants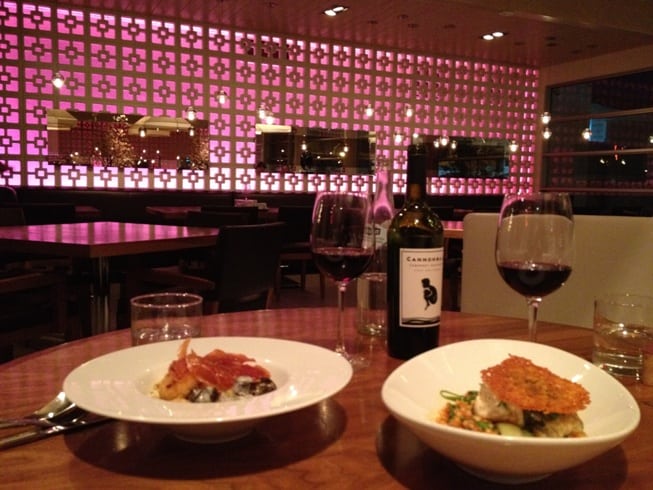 Date nights are essential at the beginning of a courtship, maintaining the fire or revitalizing the spark in any relationship. What constitutes a romantic setting? Think candlelight, amorous music, picturesque scenery and a crackling fire.
Whether you're on a budget or looking to splurge, we have a list of restaurants that exemplify romance and will sure make your significant other swoon.
Here are our Best Calgary Romantic Dinner Restaurants...
- Alloy -
Alloy is one of my top picks when it comes to romance. Their illuminated decor, more than spacious seating and amazing food and service provide all the necessities for a delightful one on one romantic dinner. Now it's up to you to bring your manners!

Address - 220 - 42nd Avenue SE
Phone - 403-287-9255
- Brava Bistro -
Brava Bistro is a quintessential romantic dining experience in Calgary offering guests an exceptional diverse cuisine, an award-winning wine list and unparalleled service in a simple, yet elegant setting.

Address - 723 17 Avenue SW
Phone - (403) 228.1854
- Vero Bistro -
Vero Bistro has an incredible seafood platter for sharing. Enjoy plentiful of mussels, clams, prawns, scallops, seasonal fish, lobster tail, king crab claw and calamari. Definitely a best Calgary date idea for those who love sea food.

Address - 209 10 Street NW
Phone - (403) 283.8988
- Borgo Trattoria -
Giuseppe de Gennaro broke our hearts when Capo closed. But he has renewed our faith in authentic romantic Italian cuisine by opening Borgo Trattoria.

Their menu is based on sharing so try their Orecchio D'Elefante – a meal for two consisting of veal chop, arugula salad and truffle frites. What better way to share a romantic date in Calgary than at Borgo Trattoria?

Address - 818 16th Avenue SW
Phone - (403) 245.2202
- Il Sogno -
Il Sogno will deliver an unforgettable evening. Amid flickering candlelight, attentive service and haute Italian cuisine, you and your guest will take pleasure in the serene ambience.

Address – 24 4th Street NE
Phone – (403) 232.8901
- River Cafe -
Summertime at River Cafe screams romance. Try a romantic picnic in the park right on the bank of the Bow River!

This Calgary restaurant offers a basket filled with fresh fruit, cheese, candied salmon, a selection of sandwiches and delectable sweets.

Address - 25 Prince's Island Park
Phone - (403) 261.7670
- La Boulangerie -
La Boulangerie captures the vivid essence of an outdoor patio cafe in Paris. Offering fresh baguettes, croissants, sandwiches and French pastries, it will be hard to resist ordering just one item. The buttery, melt-in-your-mouth chocolate croissant is a must.

Address - 2435 4th Street SW
Phone - (403) 984.9294
- Vendome Cafe -
Tucked away in Sunnyside, Vendome Cafe is a quaint cafe perfect for a romantic breakfast, brunch, lunch or just a coffee. Share or be selfish by indulging in their tantalizing dessert including fresh fruit on meringue or tiramisu.

Address - 940 2nd Avenue NW
Phone - (403) 453.1140
- Sultan's Tent -
Discover Morocco by taking a trip to Sultan's Tent. Everything from the stunning decor, hypnotic music and authentic dishes will leave a sensual experience for you and your date.

Address – 4 – 14th Street NW
Phone – (403) 244.2333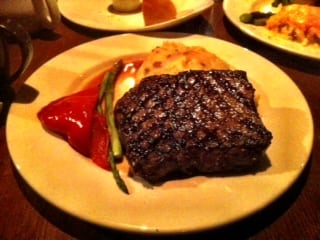 - KEG Foothills (Stadium) -
Keg Foothills (Stadium) is one of my favourite Keg locations in Calgary not only because of its amazing food and service, but because of its very romantic atmosphere.

Couples who are meat lovers, delight in a delicious steak while having the utmost of privacy when dining at the Keg Foothills! They also have a long list of specialty wines that go well with any Keg steak!

1923 Uxbridge Drive NW
403-282-0020
- Bonterra Trattoria -
Bonterra Trattoria delivers an amazing romantic experience for those who love authentic Italian cuisine. Delve into some of the best Italian wines and delicacies at Bonterra Trattoria!

1016 8th Street SW
403-242-8480
- Jacquline Suzanne's Bistro -
Treat your date with a unique and charming dining adventure at Jacquline Suzanne's Bistro. Savour their Grand Marnier scallops with a glass of Pinot Grigio while being surrounded by their eclectic collection of antiques.

Address - 1219 9th Avenue SE
Phone - 403-266-1005
- Moti Mahal -
Moti Mahal features rich interiors accented with warm wood furnishings, dim lighting and hanging artwork reminisce the streets of Kashmir. The relaxed yet enchanting atmosphere is an inviting setting to share the wide variety of succulent dishes while sipping on a chai martini.

Address - 1805 14th St SW
Phone - 403-228-9990

And the Winner is...
If you are looking for some of the best romantic restaurants in Calgary, then try out any one of them on our best Calgary date ideas list. You won't be disappointed! Also be sure to check out our Best Calgary Date Ideas for a broader spectrum of ideas other than dinner.
Are there any places in Calgary you think would be a best Calgary date idea? Let us know what it is below! Thanks for stopping in!