The Best Calgary Italian Deli's
December 4, 2011
By Cody Battershill
The Best Calgary Italian Deli's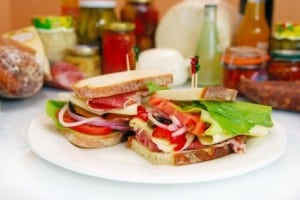 If you are looking for a sandwich, some meat and cheese, or some amazing take home food these Italian Deli's will not disappoint.  Olives, Pasta, Sauces, Meats, Pizza's, Dessert, Tiramisu, Italian Specialties and More Await.
Some of these places only serve sandwhiches, while others have full markets or even restaurants built in. Bottom line: You cannot go wrong trying something new and stopping by the Italian Deli's listed below.
265 20th Avenue NE
403.277.7898
1240 Kensington Rd NW
403.283.5360
120-999 8 St SW
403.277.7572
2202 Centre Street N.E
403.277.9166
Mercato Market
2224 4th Street SW
403.263.5535
1308 9 Avenue SE
403.264.6452
1207 1st Street SW
403.232.6230
Francesco's Italian Market

3413 26 Avenue SW
403.249.1151
Dinorosas Italian Market
9136 Macleod Trail S
403.255.6011
Best Calgary Italian Deli's
What is your favourite Italian Deli in Calgary? Leave us a comment below and well add it to the list!!

Until next time, be sure to check out some more of the best in Calgary!