Best Calgary Late Night Entertainment Food and Drink
September 11, 2012
By Cody Battershill
Best Calgary Late Night Entertainment, Food and Drink
Welcome to our list of best Calgary late night entertainment, food and drink.
I hope you will find this list useful when its well into the night and you are looking for some good food, drinks or looking to have some fun in Calgary! Check it out...
Best Calgary Late Night Entertainment Options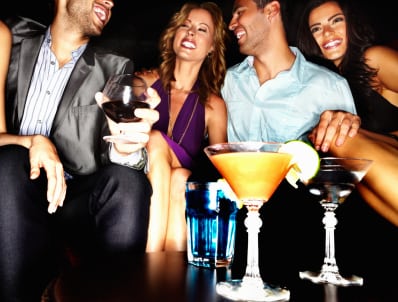 Boudoir Rouge – One of the newest strip clubs from the French Maid Group, Boudoir Rouge is easy to get to at its location on 9th Avenue SW in downtown Calgary.
Black Betty's – Step into the basement at Black Betty's for a night of fun. Black Betty's hosts various events every weekend ranging from bands and DJ's to Playboy events.
Flames Central – One of my absolute favourite night clubs in Calgary. Flames Central has fun and exciting events happening every weekend, featuring some top stars in every genre. Flames Central is very classy and has a huge maximum capacity.
Habitat – Is a smaller club featuring great live DJ entertainment and more! Found in First Street Village.
HiFi – One of Calgary's best stops for electronic music of all genres. HiFi is a smaller club, so be prepared to be shoulder to shoulder on the dance floor.
Speak Easy / French Maid – Another strip club with great entertainment, food and drinks.
West – Is a classy, upscale restaurant that turns into one of the best Calgary clubs at night. West's roof top patio is a preferred party destination of choice for many during warm summer evenings. Check it out!
Best Calgary Late Night Food Options
Belgo – 2:00am – Find some very appetizing French cuisine to help subside any late night hunger of yours. Open late, till 2am.
Blind Monk – 2:00am – Serves cold drinks and kitchen food until 2am. Blind Monk also has some fun arcade game like Big Buck Hunter to keep you busy.
Brava – 11:30pm – Brava has a relaxing ambiance with untypical dishes. If you like fries, then you must try their Lobster Poutine.
Earls – till late – With multiple locations in and around town, you can never go wrong with stopping in at any Earls location for some of the best late night food and drink in Calgary
Muriettas – 10:00pm to 1:00am – Monday to Thursday till 11pm, Friday and Saturday till 1am and Sunday till 10pm. Muriettas is definitely one of the best restaurants in Calgary for late night food and drink.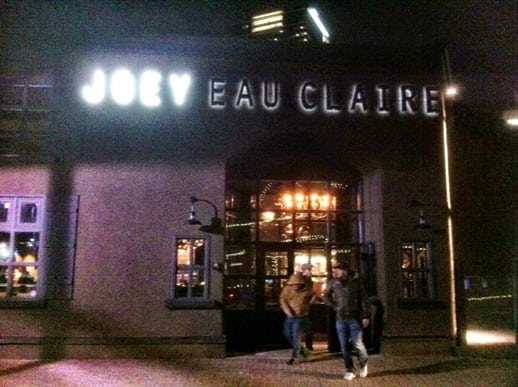 Joeys Tomatoes – 1:00am / 2:00am – Open Monday to Thursday till 1am and Friday Saturday till 2am. Joeys is a well established Calgary restaurant and lounge where you will find some of the best late night food and drink in town. Earls has multiple locations around Calgary, all equally as good.
Living Room – 12:00am – Living Room has a relaxing atmosphere where you will find some of the best Calgary late night food there is.
Lounge Burger – 10:00pm / 12:00am – Open Monday to Thursday until 10pm and Friday to Saturday till midnight. I love Lounge Burger's Caesars and waffle fries. Try them out!
Manies on 17th – 1:00am – Serving delicious Greek cuisine, Manies on 17th is open until 1am, 7 days a week. Manies could just be the best late night food places in Calgary, with its delivery service who will deliver until 4:30 am and for free if you are within a 5km radius! Amazing!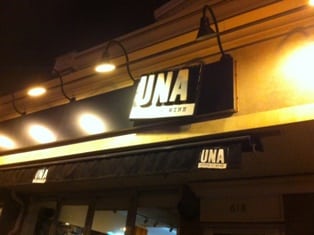 Una Pizzeria – 1:00am – My favourite late night pizzeria in Calgary! Open until 1:00am 7 days a week, Una is well known for serving delicious food all night long.
Raw Bar – 1:00pm to 11:00pm – Located in Hotel Arts, Raw Bar has delicious food and drink all hours of the day. A must try if you happen to find yourself at Hotel Arts.
Taste – 12:00am – If you are looking for some appetizers before or after going out, Taste is a good place to go.
VBar – 1:00am / 2:00am - Is a trendy late night bar, part of the Earls Restaurant family open Monday to Thursday until 1am and Friday to Saturday until 2am.
U & Me - 2:00am / 4:00am - serves amazing, authentic Chinese food till all hours of the night. U & Me is great for those looking to fill their stomach's after a night out at the Calgary clubs!
Chicken on the Way  - 12:30am / 1:30am - looking for a greasy, but delicious way to end the night? Head over to Chicken on the Way on 14th Street and Kensington Road and try their chicken and corn fritters!
Kim Anh Vietnamese Subs - found just across the street from Thai Tai, Kim Anh offers a different take on Oriental subs that are absolutely delicious! Located down from 4th Street SW.
Let's not forget about some of our most long-standing late night food and drink establishments!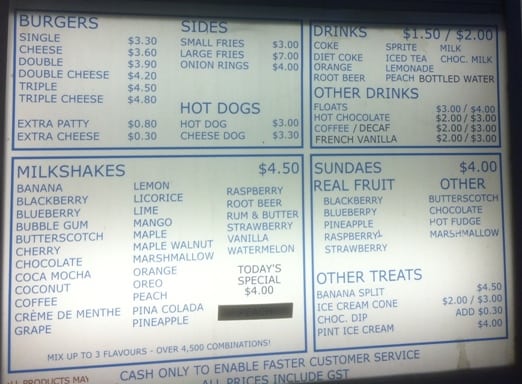 Peters Drive In – 12:00am – Open 7 days a week until 12:00am, serving some of the best burgers and milkshakes in Calgary. A definite must try late night food option!
Boston Pizza – 1:00am / 2:00am – Boston Pizza always has decent food and drink well into the night. What better place to watch the late game with company than at Boston Pizza.
McDonald's – Some are 24 hour drive thru's. Once again, you can never go wrong with your favourite McDonald's burger when famished.
A&W – Some chains are 24 hour drive thru's. You can't go wrong with a mozza burger and classic A&W Root beer.
Best Calgary Late Night Drinks Options
Melrose – A popular restaurant and bar known for its role in the beginning of the crazy "Red Mile" parties during the Calgary Flames Stanley Cup run in 2004, where they aired all games for the enjoyment of patrons. Check out this misted patio on 17th Avenue SW, you won't regret it!
UBU – Is an restaurant / lounge serving Japanese cuisine during restaurant hours, then morphing into an exhilarating night club later into the evening. Always a good time at UBU!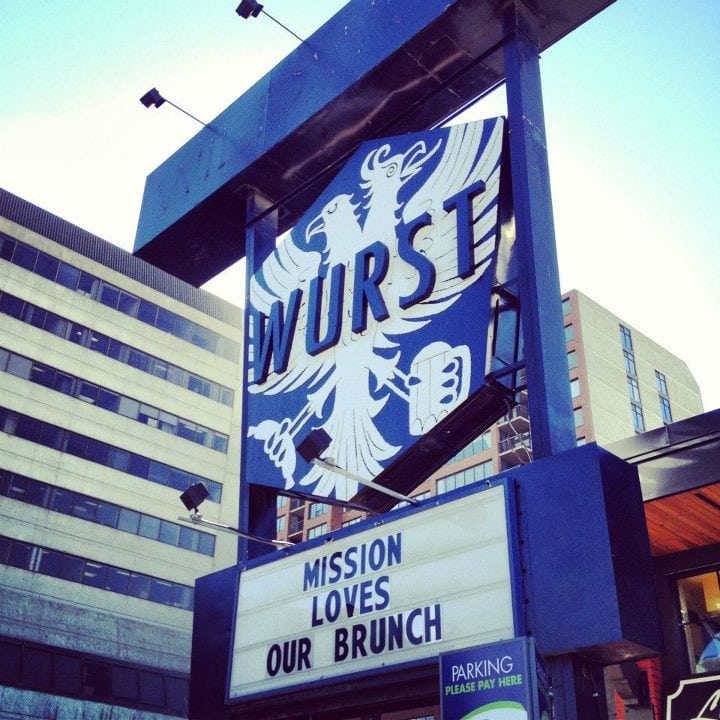 WURST – Is a unique, German inspired beer garden with a massive list of beers, many which I have never heard of before. I love heading to WURST for some authentic German cuisine while sipping on a delightful new type of beer every time. I swear this place could possibly have the largest pints I have ever seen in Calgary.
1410 / 1600 - 1410 and 1600 World Bier Haus are restaurant and lounge restaurants found on 17th Avenue SW and in Glenmore Landing SW, open every night until 2am. With a wide selection of delicious drafts from all over our world, you can't go wrong at 1410 or 1600.
Ox and Angela – Serves delicious food and drink well into the hours of the night. Ox and Angela has creative drinks and is always a fun place to get together with whoever the party may be.
Laurier Lounge – Is a neat little lounge that takes you back into a classical era. Found in Connaught, Laurier Lounge is an awesome place for some late night drinks in the inner city and offers some amazing morning brunch as well.
Vicious Circle – Found in Connaught, this downtown restaurant and lounge has live DJ entertainment and has some very fun and interesting holiday celebrations. Vicious Circle has a relaxing, loungy feel to it, but can get very fun and wild later into the night.
Yardhouse – Has an awesome lively patio at both its locations in Kensington and on Uptown 17th Avenue SW. Yardhouse is a great place to stop in at to watch the game, or to enjoy a drink on the patio.
Hudsons – A popular pub with a decent sized dance floor and lively atmosphere. This Canadian tap house always is packed, so plan on waiting in line or getting there a bit early.
Best Calgary Late Night Entertainment, Food and Drink...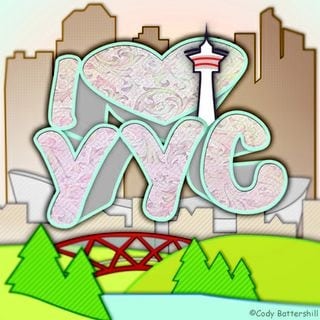 What's your favourite late night destination of choice? Please let us know below and I will do my best to add it to the list!
Until then, be sure to check out more of the best in Calgary!