Best Calgary Mother's Day Brunches Your Mom Will Love!
Mother's day is just around the corner! Time to celebrate the lives of our very special Mother's!
What better way to start off a Calgary Mother's Day this year than with a delicious family breakfast or brunch!
Here are some of the best Calgary Mother's Day brunches in and around our city you won't want to miss.
There's only a few days left before the special day is here so book your breakfast and brunches now before its too late!
Classy Mother's Day Brunch at Thomsons Restaurant
There's a reason why I have included Thomsons Restaurant in almost every breakfast and brunch blog I have wrote. Thomsons breakfast and brunch is just that good!
This Sunday experience one of the best, all-inclusive breakfast and brunches at Thomsons in the Hyatt Hotel in downtown Calgary. For one price you get unlimited quality food ranging from eggs benny and make it yourself omelettes to Tropicana beverages and sweets for the kids.
Sunday's forecast is looking good for a patio Sunday brunch so don't waste any time and call Thomsons Restaurant today to reserve a table! Find out more at Thomsons Calgary Restaurant Review.
Address – 112 Stephen Avenue Walk SW, Calgary, AB
Phone Number – 403-537-4449
Two-day Mother's Day Brunch at River Cafe
Unfortunately our work and other commitments don't always put themselves on hold when the time for celebration is near, which is why River Cafe's two day Mother's Day brunch is ideal for those who might find their schedules booked on the special day.
The event is being held on both Saturday May 11th and on Sunday May 12th, 2013.
River Cafe is an amazing restaurant in an amazing location. Enjoy their award winning brunch while you set eyes on the natural beauty of Prince's Island Park and hear the trickling sound of rushing water from the nearby Bow River.
Hours – 10:00am to 3:00pm

Address – 25 Prince's Island Park, Calgary, AB
Phone Number – 403-261-7670
On-the-way Mother's Day Brunch at Canada Olympic Park
Kick off a great Mother's Day this year at Canada Olympic Park's new conference centre in the Markin MacPhail Centre. COP brunch is especially a good idea for those who are leaving Calgary to enjoy the day outside of town.
Canada Olympic Park's brunch costs are as follows…

Adults – $27.95
Children – $15.99
Seniors – $26.95
Children (under 4) – eat for free

Address – 140 Canada Olympic Road NW, Calgary, AB
Phone Number – 403-247-5607
Nature Mother's Day Brunch at Infusion in Bragg Creek
Does your mother love the outdoors? Head out to Bragg Creek this Mother's Day for one of the best brunches at Infusion Contemporary Cuisine.
Infusion has a great patio that nature loving mothers will enjoy. Sit amid a group of tall pine trees while soaking up the sun this Mother's Day and fill your stomachs with the delicious entrees at Infusion! Call them today before it's too late!
Find out more at Best Brunch Bragg Creek Calgary at Infusion.
Address – 23 Balsam Avenue, Bragg Creek, Rocky View No 44
Phone Number – 403-949-3898
Mountain Mother's Day Brunch at Rimrock Hotel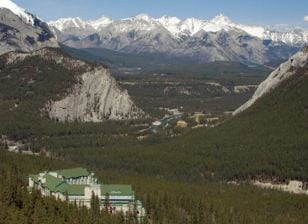 Are you determined to get out of town this Mother's Day? The Rimrock Resort Hotel in Banff is hosting a special Mother's Day brunch from 10:00am to 1:30pm on Sunday, May 12th.
Found only minutes from the Banff Hot Springs, the Rimrock Hotel is an ideal brunch location for families looking to get away from the city on Mother's Day, even if its just for a short while. Prices are as follows…

Adults – $39.00
Children 6-12 – $19.50
Children 5 and under – eat for free

Address – 300 Mountain Avenue, Banff, AB
Phone Number – 403-762-1848
Beltline Mother's Day Brunch at CRAFT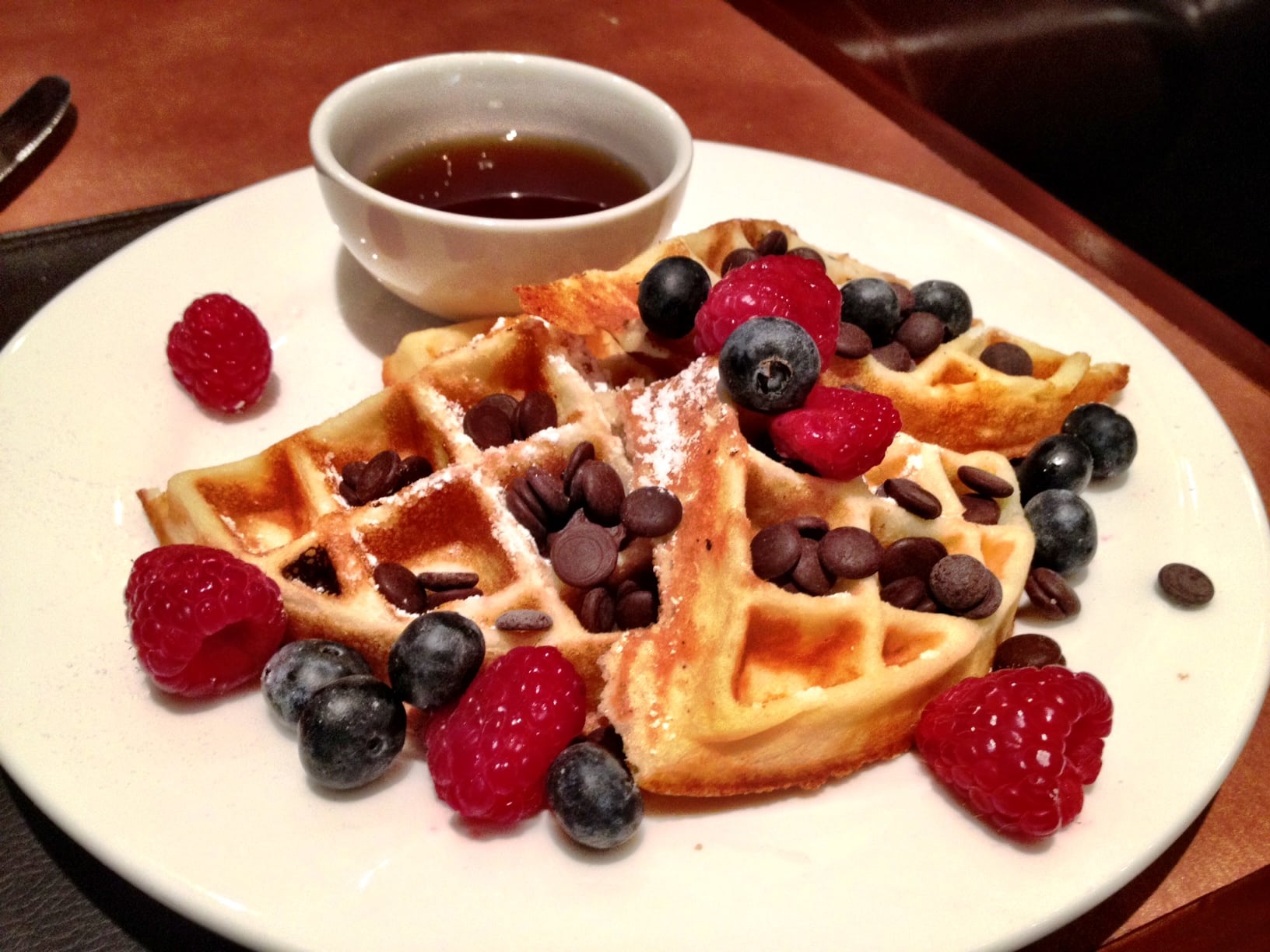 CRAFT in Mission is offering a 50 item brunch this year for Mother's Day. This restaurant has very comfortable booths and private tables that are great for a family dining experience and can accommodate very large parties along with a reservation.
Brunch is being served from 10:00am to 3:00pm. Tickets are going for $24.95 for adults and $10.95 for children under 12.
Call CRAFT today before tables run out. There's a good reason why it's one of the Top 6 Restaurants in Mission Calgary.
Address – 345 10th Avenue SW, Calgary, AB
Phone Number – 403-514-2337
Uptown 17th Ave Mother's Day Brunch at Melrose
Melrose on Uptown 17th Avenue is celebrating Mother's Day this year by giving away a complimentary flower package and drink on the house for the first 50 moms to come in the door.
Featured at their buffet are the very special Grand Marnier Crepes, they are so delicious, you just have to try them!
Perhaps after brunch at Melrose take a stroll along the beautiful Elbow River walkway and enjoy!
Address – 730 17th Avenue SW, Calgary, AB
Phone Number – 403-228.3566
Fun Mother's Day Brunch the Calgary Zoo
Check out the adventurous Safari Brunch at the Calgary Zoo this Mother's Day! Filled with fun family activities and a diverse menu for all tastes (and ages), the Safari Brunch is a good choice for mothers who want to make their special day a family fun day!
The brunch is on a first come, first serve basis which makes it great for those who haven't made reservations yet, but keep in mind that tickets have to be pre-purchased to attend. Seating times are at 9:00am, 11:30am and 2:00pm. Ticket prices are as follows…

General (16-59) – $37.95
Children (3-15) – $20.95
Senior (60 and up) – $34.95

Address – 1300 Zoo Road NE, Calgary, AB
Phone Number – 1-800-588-9993
Favourite Mother's Day Brunch
Calgary is full of fantastic breakfast and brunch restaurants who deliver exceptional food and service every time. If you aren't sure where a good place would be for Mother's Day brunch, consider any one of these best Calgary breakfast brunch spots.
Belmont Diner, Holy Grill, Cucina, Phil's, Reds Diner, Blue Star Diner, OEB Over Easy Breakfast, Pfanntastic Pannenkoek Haus, Cora's, Extreme Bean, Lazy Loaf…the list goes on and on. Just thinking of all these restaurants makes my mouth water!
Picnic Mother's Day Brunch
Whether it is in Kananaskis Country, in Banff National Park, someplace further or in Calgary itself, have a picnic with your mother this year on Mother's Day and surprise her with all her favourite eats.
One of my favourite places for a Mother's Day picnic celebration is in Kananaskis Country called Elbow Falls. My family has made Elbow Falls an annual Mother's Day trip for almost a decade now and every year has been very memorable!
The landscape is beautiful and relaxing and picnic areas are well-kept. Elbow Falls is only 35 minutes from the City of Calgary! Check it out!
Address – Alberta 66, Kananaskis, AB, try using Google if you don't know exactly where to go.
Family Mother's Day Brunch at Home
Sometimes a homemade breakfast or brunch for our special mothers on Mother's Day is the best one of them all. Some ideas would be to head over to your mom's favourite coffee shop and grab some of her favourite blend, or perhaps visit the grocery store and pick up some of her most liked breakfast ingredients.
Surely you know your mom best and whatever creative idea you come up with she will absolutely love!

Calgary Mother's Day Brunch…
I wish you all a very happy Mother's Day! Please let us know what your favourite Mother's Day brunch is and we will do our best to add it to next years list!
Thanks for coming to Best Calgary Homes, be sure to check out more of the best in Calgary today!