Best Calgary Restaurants
March 20, 2013
By Cody Battershill
The Best Calgary Restaurants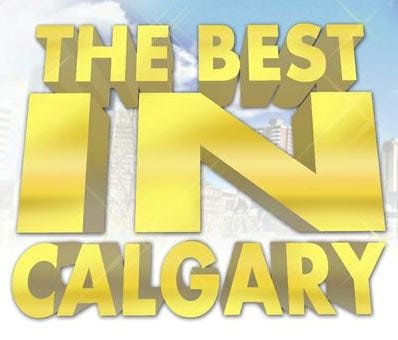 The food scene in Calgary has never been so extreme. The amount of delicious new restaurants opening and trying to outdo the last is keeping all our bellies full and satisfied, so that's why we have to share with you some of the best Calgary restaurants!
Whether you are visiting Calgary for a short while, or have lived here for years and are looking for something new, these best Calgary restaurants will keep your taste buds screaming for more!
[pb_vidembed title="Video of the Best Restaurants in Calgary!" caption="" url="http://www.youtube.com/watch?v=XKyGvCz-ABI" type="yt" w="580" h="385"]
FARM
FARM on 17th Ave is known for working closely with farmers who care for their animals and respect their land. Their kitchen folk create daily features showcasing local produce and protein including bison, lamb, pork, beef and fish.
Definitely one of the best Calgary restaurants around! Read more at our FARM Calgary Restaurant Review.
1006 17th Avenue SW, Calgary, AB
403-245-2276
CATCH
Catch downtown on Stephen Ave is not only one but two restaurants in the historic building that features cutting edge interior design. An Oyster bar on the first floor provides a comfortable and fun atmosphere while upstairs you will find an upscale seafood restaurant!
CATCH's culinary flare starts with fresh vegetables and herbs from the roof top garden, a neat feature not many restaurants have in our beautiful city. Read more at our CATCH Calgary Restaurant Review.
100 8th Avenue SE, Calgary, AB
403-206-0000
Holy Grill
Holy Grill offers a delicious menu with speedy service, fresh ingredients and is very affordable. It is a family run restaurant serving some of the best breakfast, brunch and lunch in Calgary!
Located on 10th Avenue and 8th St SW, Holy Grill makes it possible to never miss the important meals in your life when you are constantly on the go. Try the Calgaryism Eggs Benedict, it's to die for! Read more at our Holy Grill Calgary Restaurant Review.
827 10th Avenue SW, Calgary, AB
403-269-4659
Brava Bistro
Brava Bistro is located in the trendy 17th Avenue district, featuring a cozy interior with a delicious menu and all for an affordable price at that! Brava features a Mediterranean menu with modern fusion, providing nothing but happiness for your taste buds! This best Calgary restaurant is definitely a must try!
723 17th Avenue SW, Calgary, AB
403-228-1854
MONKI
MONKI proves many things but the one thing that stands out is the exceptional flavour in their food. Brunch will never be the same when you leave MONKI, whether you are addicted to the hash or the gluten free eggs Benedict, MONKI will not disappoint.
A cool feature about MONKI is their HUGE collection of hot sauces, why not try them all! MONKI is located downtown across from Community Foods on 10th Ave and 13th Street SW. Find out more at our MONKI Calgary Restaurant Review.
1301 10th Avenue SW, Calgary, AB
587-352-7131
Ruth's Chris
Ruth's Chris, Steak lovers unite. When ordering a steak dinner out you crave exceptional and at Ruth's Chris you get just that. Located in the base of the Calgary Tower, Ruth's Chris provides excellent service and quality food.
Whether you want to sit at the bar or dine privately with just the two of you, the choice is yours at Ruth's Chris Steakhouse. One of the Calgary restaurants there is for steak!
#294 – 115 9th Avenue SE, Calgary, AB
403-246-3636
Mercato
Mercato is like walking into your grandma's kitchen, that is if your grandma is Italian or a culinary genius. Mercato has been providing fresh Italian fair to the community for over 20 years.
The original owners are still actively involved but have passed down the must try Italian restaurant to their son.
Whether you want to sit down and enjoy a meal, or pack it up and take it home Mercato is for sure one of the best Italian restaurants in Calgary. Mercato is located in the lovely community of Mission just off 4th St in the southwest.
2224 4th Street SW, Calgary, AB
403-265-5535
Thomsons Restaurant
Do you dream of fresh eggs Benedict, an omelette bar and pancakes brought right to your table with trays of fresh fruit? Then Thomsons is a must try brunch restaurant, especially for their brunch buffet on the weekend made fresh and more than you could ever imagine eating.
Thomson's proves to be the best value for a brunch buffet in this city. Thomson's is located downtown in the Hyatt hotel. Find out more at our Thomsons Calgary Restaurant Review.
112 Stephen Avenue Walk, Calgary, AB
403-537-4449
Pegasus
Pegasus restaurant is located in Marda Loop in the Southwest of Calgary. Offering a warm and cozy atmosphere with great service, Pegasus has the best Greek food in the city at the best price.
Pegasus has been around for 28 years and that proves they are not only great at what they, they are amazing at it!
Bringing more than just delicious Greek food to the table they also offer fun Greek bands on various Tuesdays, with Friday night roasts! More at our Pegasus Calgary Restaurant Review.
4824 16th Street SW, Calgary, AB
403-229-1231
Pho Binh Minh
Pho Binh Minh has some of the best Calgary pho with some of the best prices in the city! With the trend of PHO sweeping the nation it's the perfect dinner spot on those cold Calgary nights. Pho Binh Minh has many different items to choose from and a clean and speedy atmosphere that will keep you coming back for more.
4710 17th Avenue SE, Calgary, AB
403-235-2521
CHARCUT
Named one of 50 best restaurants in Canada by Maclean's Magazine, CHARCUT has something we all are missing, the in and out in 45 minute lunch special. For $15.00 you receive gourmet food with the perfect bag of cookies to accompany you for dessert.
CHARCUT doesn't disappoint in any other areas of their menu either, from their raspberry cheesecake to their Butcher steak, every meal at CHARCUT leaves you craving more even though you are packed full.
CHARCUT is located downtown in Hotel Le Germaine. Definitely one of the best Calgary restaurants around! Find out more at our CHARCUT Calgary Restaurant Review.
#101 - 899 Centre Street SW, Calgary, AB
403-984-2180
Red Water Grille
Red Water Grille has 4 locations in Calgary making it impossible for you not to try out their menu on your next date night or girl's night out!
From appetizers to dinner or a glass of wine at the bar, everything you need for a great dining experience can be found at the Red Water Grille.
Their menu is packed with delicious seafood recipes and can make almost anything on their menu gluten free, making it one of the Best Gluten Free Restaurants in Calgary!
Red Water Grille has locations In the Southwest, Downtown, and the Northwest.
Cibo
Cibo offers a modern take on Italian food with delicious tapas and heavenly pizza. This is the perfect place to enjoy a dinner out with friends while you socialize and pick at many of their tasty dishes.
Located right on 17th Avenue and 10th Street SW, Cibo has a warm, inviting atmosphere with staff you want to come back and visit.
Whether you sit upstairs or down in the lounge, each experience will bring you back for more. Learn more at our Cibo Calgary Restaurant Review.
1012 17th Avenue SW, Calgary, AB
403-984-4755
Silver Dragon
Located in Chinatown in Downtown Calgary, Silver Dragon offers contemporary style with traditional Szechwan and Cantonese cuisine.
Silver Dragon has been serving Calgary for over 44 years that has given them the capability to serve some of the Best Calgary Dim Sum there is. This is the perfect restaurant for your dim sum cravings, take my word for it!
106 3rd Avenue SE, Calgary, AB
403-264-5326
Cilantro
Cilantro features California- southwestern cuisine. With a wood fired over and endless delicious entrees, you will crave the menu for weeks. The delicious drink menu is perfect for a summer day while you relax on the beautiful patio and enjoy casual conversation.
Located on 17th Avenue and 3rd Street SW, Cilantro is light satisfying food with the perfect atmosphere to boot. Find out more at our Cilantro Calgary Restaurant Review.
338 17th Avenue SW, Calgary, AB
403-229-1177
Best Calgary Restaurants...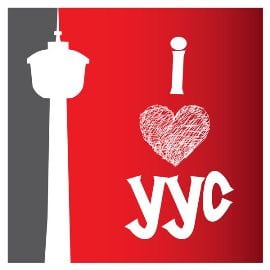 Calgary has many delicious restaurants; these are just a few of our favourites! We would love to hear from you about where you enjoy eating and why! Don't forget to share your photos via Instagram and Facebook so we can join in on your fun! #Calgaryism
Check out more of the Best in Calgary today!