Condo Investments in Canada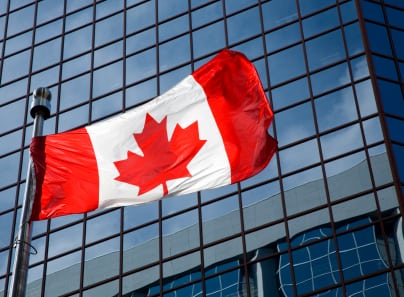 Calgary holds the current title for the hottest real estate market in all of Canada. There are many reasons why this is true; low taxes, high paying jobs, our nation's largest concentration of head offices per capita and highest average income per capita, strong inbound migration and a high quality of living are but only a few of them.
Other considerable reasons would be the fact that The Economist named Calgary as the world's 5th best city to live in for the last 3 years running and that the oil reserves of Alberta are the world's largest found in a democratic country and the world's 3rd largest total reserves overall. See for yourself how Calgary and Alberta compare economically with the rest of Canada in our Canadian Economics Summary.
Calgary Condo Investments
With such an active market and strong economy, if you are thinking of making a real estate investment anywhere in Canada then Calgary would be the best place, especially a new condo investment. To put things into perspective in January of 1991 the average price of a Calgary condo was $85,007, and today the average price is $288,291! Over 21 years, that is a 238% increase in price! For the times it truly doesn't get any better than investing in a new condo in Calgary, Alberta.
A condo investment into one of the new developments in the city is a great idea with the way the local market and economy are performing and are projected to perform for the long term. With several new condo projects underway in Calgary, it is crucial to know which ones are the best for an investment and which ones to stay clear of.
Whether you are a foreign investor or live in the city yourself, having an experienced Certified Condo Specialist who knows the local condo market inside and out is an absolute must to getting the best deal and making the best investment possible.
Making the Best Condo Investments in Canada
Hi, my name is Cody Battershill. I was born and raised in Calgary. Through my experience and certifications as a Calgary Realtor and extensive knowledge of the Calgary condo market, I provide you with the best service and all the information you need as an investor to make the best condo investment possible in Canada. While the new condo markets in Vancouver and Toronto have softened, Calgary has showed the underlying fundamental strength of our economy and prices here are still very attractive on a per square foot basis.
An example of an investment opportunity in Calgary is the new condo development FIRST in the up and coming, new downtown community of East Village. Here are some numbers…
One Bedroom Suite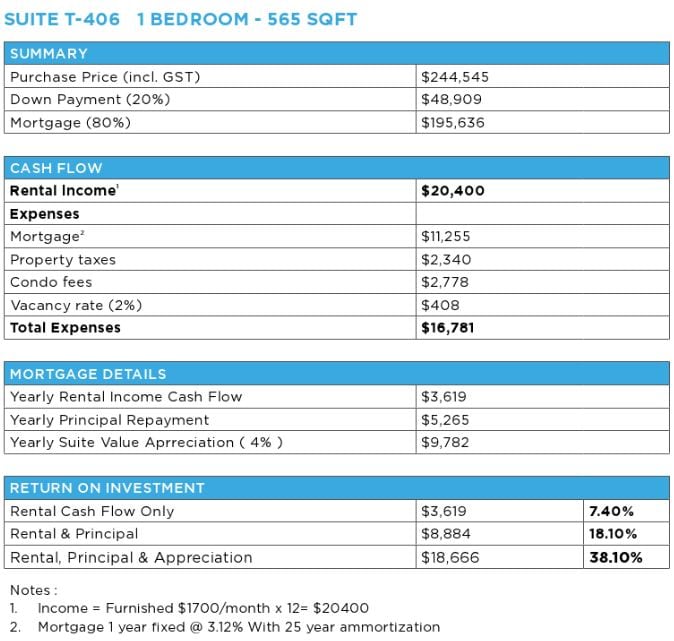 Two Bedroom Suites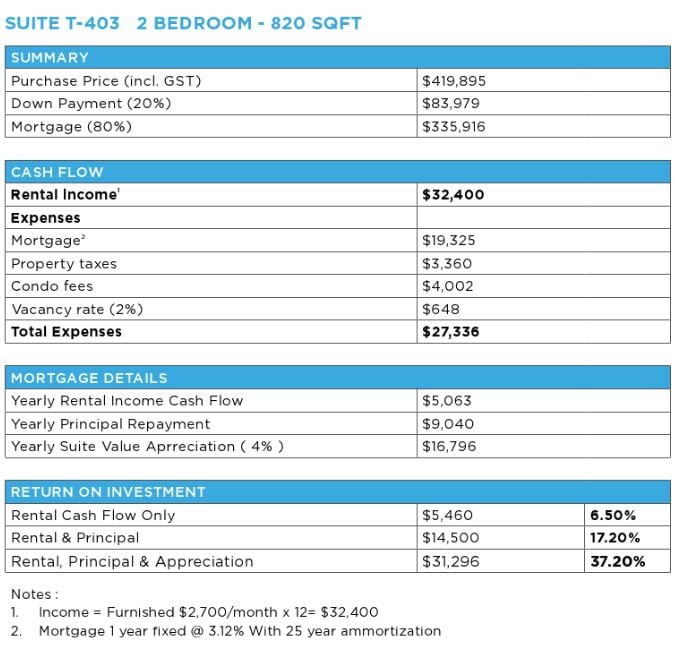 *Courtesy of FIRST Condos
As you can see from above FIRST Condos on the river in downtown Calgary is a good option when considering a condo investment in Canada. There are many other great opportunities as an investor in the Calgary condo market, of which I would love to share with you.
Questions about Real Estate and Condo Investments in Canada?

If you have any questions about condo investments in Calgary or Canada, please call me direct at 403-370-4180. I am 100% committed to helping you accomplish your real estate investment goals!