Top 3 Nightclubs in Victoria Park
January 12, 2017
By Cody Battershill
Victoria Park Isn't Just All Restaurants, Shops and Rodeo's... It's Got Nightclubs Too!
Are you looking for a night out on the town in Calgary? If so, Victoria Park has three of the best nightclubs that are worth a visit not only because they are fun, but also are right where all the action is - in the beltline!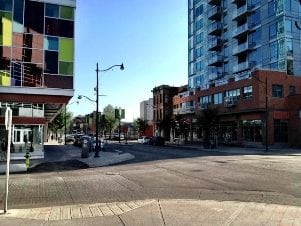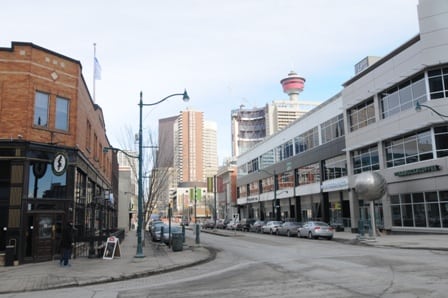 That also means there are other nightlife options just moments away on foot, and once the party is over, some late night eateries nearby to fulfill any food cravings you might have.

Without further ado, here are Calgaryism's top three nightclub destinations in Victoria Park!
Hi-Fi
[mappress mapid="290"]
Address – 219 10th Avenue SW
Cover - $5.00 to $20.00

If you're into all kinds of genres from the electronic dance music movement, then the Hi-Fi Club is the place for you.

Located just off the corner of 10th Avenue and 1st Street SW, the HiFi is easily accessible from the downtown LRT corridor, and is also within a few minutes' walk from a number of other top notch nightclub / pub destinations (Habitat, CRAFT, National on 10th) just in case you're not feeling the groove!

But you have to at least enter this nifty little joint first, as you'll immediately feel the deep bass from an obviously high-quality sound system thumping through your chest.

Don't forget the weekly drink specials and affordable prices on Friday – Saturday, which also make the HiFi Club one of the best Victoria Park nightclubs there is.
Habitat
[mappress mapid="291"]
Address – 1217 1st Street SW
Cover - $5.00 to $20.00

Whether you like rap, house, indie or even rock, The Habitat on 1st Street Village has got you covered! From Wednesday to Saturday the club often has national and international talents from a wide range of genres coming in to perform at this smaller, but more intimate club setting.

Thinking of throwing a private party while dancing the night away to your favourite house DJ? Check out options for booking one of the backrooms and enjoy the ultimate in privacy all night.

The Habitat's prime location just off of 1st Street and 13th Avenue SW also puts visitors just a short walk away from other nightclub destinations in Victoria Park and nearby Connaught. Also see these Top Calgary Clubs for Summer Groovin'.
Cowboys Nightclub
[mappress mapid="292"]
Address – 421 12th Avenue SE
Cost - $10.00 to $30.00+

Located inside the Cowboys Casino is one of Calgary's biggest and wildest country-themed nightclubs around. Country music isn't all that this club plays though.

Every week Cowboys Nightclub has a handful of special events going on such as "Midget Wrestling Warriors" and "Annual Superbowl Bash", as well as a line-up of country music stars and up and comers from all over North America at least every few weeks or so.

Before or after the club you can easily hit up one of the dozens of games like blackjack, roulette, slots, or perhaps poker in the 24-hour poker room.
What's your favourite nightclub in Victoria Park, Calgary? Leave us a line below and let us know and we will add it to our list.
Join Us
Looking for the best local restaurants, activities, events and other things to do in and around our city? If so, we invite you to join us at Calgaryism on Facebook, Twitter and Instagram today – we hope to see you there!