Borgo Trattoria – Delicious Italian in the Calgary Beltline
Borgo Trattoria is a very Italian restaurant centrally located in Connaught's beautiful Mount Royal Village.
The decor is beautiful – rustic modern, with white brick walls, industrial light fixtures, and handcrafted wooden tables.
A stunning blend of raw and natural materials has transformed this space into an authentic Italian heaven, staffed predominantly with genuine Italian servers and an older gentleman owner whose presence is always noticeable and very welcoming.
Only Steps from Your Beltline Condo…
Borgo is so European in its ambiance and service that you'll forget you're only steps away from your Calgary beltline condo.
Borgo offers brunch, lunch, and dinner menus, all at very moderate prices. While there is plenty of parking available, I'd highly recommend the short walk to Borgo from anywhere in the beltline area.
If you live at Drake new condos or perhaps in the upscale development Montana, Borgo Trattoria is only a short walk away!
You will leave full, guaranteed, and should really allow some room to indulge in their wonderful wine and cocktail list!
Sip a cappuccino or Peroni on the patio, drink a real Italian Bellini, enjoy a glass of Chianti, but most importantly, sample the menu.
And remember, this food is meant to be shared. So gather friends from around Connaught and make a morning or night of it!
What I Highly Recommend…
A really attractive and affordable option for any group or date evening is the "Sperlunga," offered nightly. This is the Napolitana word for "Long Plate" a true sharing experience that showcases the restaurants specialties throughout a three course meal.
At $45/person, the Sperlunga features four appetizers (arancini, gamberoni, mushroom bruschetta, and caprese salad), an always delicious pasta (usually vegetarian), and two entrees, one fish and one meat both with accompanying sides (green beans and creamy polenta).
The tandem service, ambiance, and food that define the Borgo experience will have you wanting to visit this establishment time and again.
It's is everything you'd expect of a high-end downtown Calgary restaurant, prime location, fair price, classy, sexy, and intimate vibe, all set in the mellow hustle and bustle of Connaught.
Borgo is a great new gem in the Beltline area with absolute staying power. For more information on this best Calgary Connaught restaurant, be sure to check out our Borgo Trattoria Calgary Restaurant Review.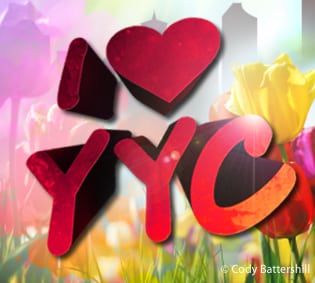 Borgo Trattoria
Address – 818 16th Avenue NW
Phone Number – 403-245-2202