Brookfield Place Calgary – Construction Begins
September 28, 2013
By Cody Battershill
Construction Underway at Brookfield Place Calgary!
Calgary has entered a new era of downtown skyscraper construction. It started a few years back with Eighth Avenue Place and the Bow Tower, two high-rises that have provided our downtown with millions of square feet of much needed office space and have been the main focus of skyscraper construction in Calgary for quite some time. Learn more at the History of the Calgary Skyline.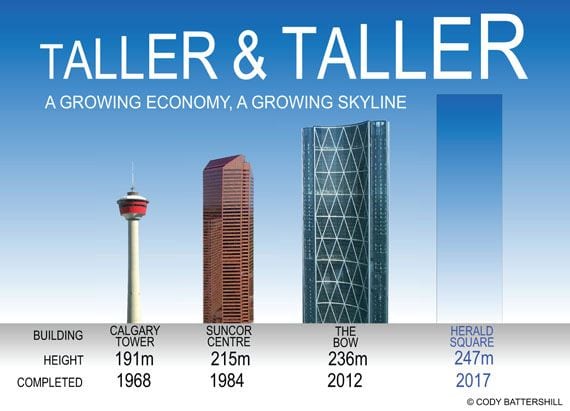 Today most of us are turning our attention towards Brookfield Place Calgary, a new high-rise office tower that will outdo The Bow as the tallest building in Western Canada. Construction is now underway for this new and exciting office tower at its location in the heart of downtown – between 6th and 7th Avenue and 1st and 2nd Street SW.
[caption id="attachment_14740" align="alignright" width="269"]
Photo Credit Brookfield[/caption]
The Facts
Formerly known as 225 Sixth, Brookfield Place will consist of two skyscrapers. Currently under construction is the East Tower which will rise 56 floors to 247 metres and will contain 1.4 million square feet of office space.

An additional 1 million square feet will bring the total amount to 2.4 million after the second tower is completed sometime in 2017.

Approximately 1,300 construction jobs and 7.5 million work-hours will be created by the entire project.
Leading Tenant
Cenovus Energy, a leading North American oil company, has agreed to a long-term lease with developer Brookfield for 1 million of the 1.4 million square feet in the East Tower.

The oil company plans on maintaining its office space in the Bow Tower while it looks to centralize its workforce still found at various locations throughout Calgary.
More Facts
Brookfield Place Calgary will be home to more than just office space. Also included at the new downtown development will be…
1,100 underground parking stalls

Public plaza with public art, restaurants, cafés, cultural activities

Street level amenities and retail shops

Electric car plug in stations and special bicycle accommodation

+15 Skywalk accessibility
LEED Gold
Brookfield is aiming for LEED Gold Certification for their new two tower development. This means that Brookfield Place Calgary will have a LEED score between 60 to 79 points out of 110 total and will aim to…
Reduce construction waste

Be water and energy efficient

Have high indoor environment quality

Feature innovative, environmentally friendly design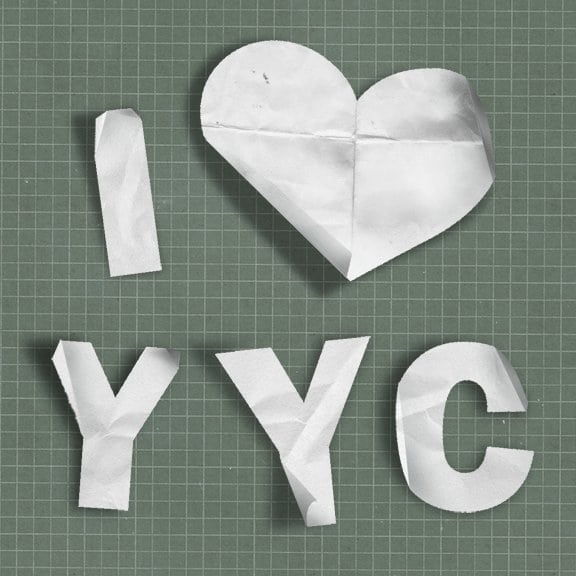 Calgary is only going "up" from here. Also be sure to check out the New TELUS SKY High Rise in downtown Calgary!
Want to get involved in the Calgary community? Be sure to check us out at Calgaryism on Facebook, Instagram and Twitter today. We will see you there!