Brookfield Place Will Out Do the Bow by Nearly 36 Feet!
Western Canada's soon-to-be tallest building is beginning to take its "towering" shape in the heart of Calgary's downtown business core.
At 247 metres, Brookfield Place will be taller than the fairly new Bow Tower, the current record holder, by approximately 11 metres, or just over 36 feet!
Location
Quick Facts
Architecture by Dialog, Arney Fender, Katsalidis

Two tower development between 1st and 2nd St's and 6th and 7th Ave`s SW

East tower – 56 floors, 247 metres (or 810 feet), 1.4 million square feet

West tower – 40 floors, 178 metres (or 584 feet), 1.0 million square feet

2.4 million square feet of office space between the two buildings

18 metre (or 60 feet), 50,000 square foot glass pavilion linking the towers

1,100 underground parking stalls

Ground level restaurants, shops and services

Approximately $1.3 billion CAD to build

­To meet LEED Gold Core and Shell certification

Estimated completion in 2017
More Cool Facts
Construction began on October 30th, 2013

EllisDon as main construction contractor

Cenovus to centralize its work force in one spot, to lease 1 million square feet

Will create more than 1,300 jobs + 7.5 million work hours

Over 160,000 cubic metres of material removed from construction site

Conical corners with increasing radius as you move up the building

Will have electric car plug-in recharge stations

A unique bicycle parking facility accessible by designated ramps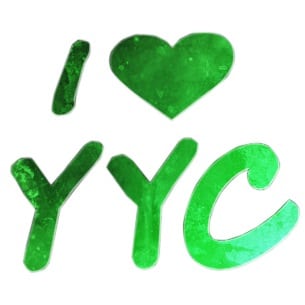 Brookfield Place is just one of a handful of skyscraper projects recently completed or currently underway in downtown Calgary.
Others such as Manulife Tower and TELUS Sky, for example, have joined Brookfield Place in evolving the downtown skyline into a more architecturally diverse and spectacular sight for years to come.
Join Us
Looking for more cool facts, infographics and everything else to do with Calgary, Alberta? If so, be sure to give us a like at our page Calgaryism on Twitter, Instagram and Facebook and you'll stay updated via your live social media feed – it's that easy. We hope to see you there!