6 Reasons to Use a REALTOR® to Build Your New Home
November 29, 2015
By Cody Battershill
Why Should You Consider Building Your New Calgary Home With REALTOR® Cody Battershill?
Why should you build your new home with the help of a REALTOR® / real estate agent? It's a good question that many ask and should be answered in full detail!
I do a lot of work with new home buyers and have had several different instances where clients have asked me why it would be beneficial for them to use my services when building new home instead of going directly to the home builder.
Here are some main reasons why I believe you cannot build a new home or condo without the extensive experience and professional advice of a Realtor who is looking out for you and your best interests.
For more buyer tips, see these 5 Essential Tips for New Home Buyers today.
#1. Convenience: 
Have a hassle free, stress free buying experience and save valued time because you can trust that I will take care of all the details for you.

Don't worry about researching, organizing or analyzing any information to do with locating the right areas, specifications, price ranges and viewing details.

All of the details of finding your new home are taken care of for your convenience. Also see Why Use a REMAX Real Estate Agent in Calgary today.
#2. Education: 
Building a new home is a different process and type of transaction compared to buying a resale home.

While a new home may appeal to you for different reasons, it is still good to know you are making an informed and educated decision based on several factors such as the builders experience, floor plan and competitive pricing to name a few.

Make sure that you are receiving the best value and price in your new home home through comparisons between the resale market and the new markets that are provided for you.

It can also be nice to see the contrast and get inspiration from existing resale homes in an area you are considering incase you do decide to sell your home at some point in the future. See these 15 Ways to Increase Your Homes Value today.
#3. Value:
You pay the same price with or without the services of a REALTOR® when building and / or buying a new home in Calgary. Hence, why would you forgo your own independent representation when it costs you nothing absolutely nothing!?

Having this independent third party representation can help you incredibly during the buying process and add to the overall value to your purchase.

A few examples would be getting a better price on the property, or perhaps getting some extra add-ons thrown in through negotiation.
#4. Expertise:
The builders sale staff work for the builder. Period. They are not obligated to go above and beyond to help you. There are no fiduciary relationships established and they ultimately are looking out for their employer.

You need to balance out this equation and have your representation so you have a first opinion and guidance on the decisions you are making.

Without all the facts, I have seen the client end up extremely dissatisfied. If you use me as your REALTOR®, I will be your guide, start to finish and am looking forward to anything else I can do for you post-purchase!
#5. Service:
My standard of service goes above and beyond the normal call of duty for REALTORS®. Many other REALTORS® in Calgary will take you to a show home one time and introduce you and that's it!

This is not how I operate.

I accompany my clients during the search, offer, upgrade selections and every other important appointment to make sure that they are taken care of and are provided with only the best service and information.
#6. Connections:
Take advantage of my connections and existing relationships in the building community.

Having sold new homes and condos for years, I have built strong relationships with many new home builders. I also have found that my clients are treated more seriously when the builder knows they are working with a REALTOR®.

Having me as your representative when building your new home in Calgary means that you will have all the facts and that I will be your advocate looking out for your best interests at all times to help accomplish your real estate goals.

Have peace of mind knowing that every bit of information you need is honest, accurate and readily available if you don't have it already! Also see these 21 Questions to Ask Your New Calgary Home Builder today.
Questions about Building a New Home?

Call me anytime direct at 403-370-4180 or fill out the form below and I will be in touch promptly! I am looking forward to helping you accomplish your real estate goals!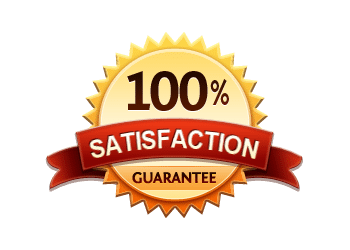 [gravityform id="1" name="How Can I Help?"]