Calgary – 5th Most Livable City 5 Years in a Row!
August 19, 2014
By Cody Battershill
Calgary is the 5th Most Livable City for 5 Consecutive Years!
The Economist Intelligence Unit (EIU) has once again found Calgary, Alberta to be the 5th most livable city in the world!

For five consecutive years our city has managed to hold the fifth spot on the EIU's Livability Survey, one of the most prestigious rankings of its kind.

Australia and Canada dominated this year's edition with 7 out of the top 10 cities being located in either of the two countries. New Zealand, Austria and Finland also had one city each on the top 10 list.
Here are the top 10 most livable cities in 2014: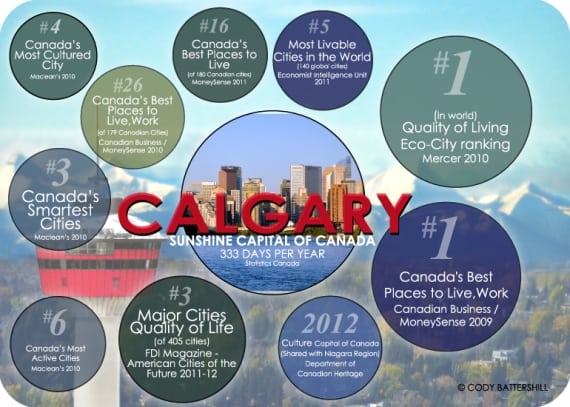 10 – Auckland, New Zealand
Ranking Factors
Interestingly enough, the EIU's Global Livability Survey had the same top ten cities in the exact order in 2013.
But there is nothing static about this in-depth report that takes into account over 30 factors across five different categories which give a good measure of just how "livable" any city would be. They include:
Infrastructure relating to water, public transportation, housing, energy, roads and more

Military / civic conflict, crime rates and terrorism

Freedom of information, availability of culture, sporting and food / drink

Quality and accessibility to public / private health care

Quality and accessibility to public / private education
Each of these categories has many sub-factors which are evaluated on the scale below (from worst to best):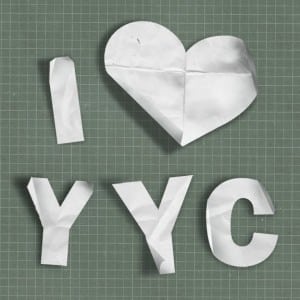 After each sub-factor is evaluated, a total score out of 100 points is assigned to each city. Here are Calgary's scores for each main category:
Overall rating – 96.6 | Infrastructure – 96.4 | Stability – 100 | Culture & Environment – 89.1 | Healthcare – 100 | Education – 100
Calgary was awarded its lowest score in culture and environment partly due to long, cold winters and sometimes unpredictable weather, both of which fall under the categories "humidity / temperature" and "discomfort of climate to travellers" sub-factors.
It's no surprise to see this kind of weather viewed as a drawback. But then and again, many of us Calgarians have become used to it, staying busy and getting involved in activities and events in and around the city no matter what mother nature brings us!
Vancouver and Toronto managed to pull in higher scores in culture and environment but scored lower in infrastructure. Way to go Calgary!
Least Livable Cities
The EIU takes note of how a majority of the world's most livable cities are often medium-sized, located in prosperous countries and have moderately low population densities.
With much strife happening around the world in late 2013 and early 2014, the biggest change on this years' survey was as the bottom of the list.
Here are the EIU's bottom ten least livable cities in 2014: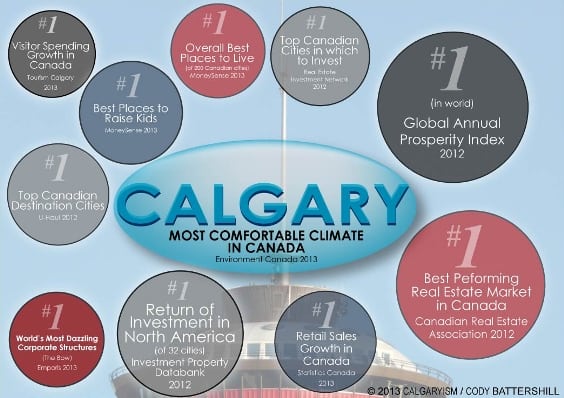 131 – Abidjan, Cote d'Ivoire

138 – Port Moresby, Papua New Guinea
Why Calgary is Awesome
As a born and raised Calgarian, it is easy for me to say how much I love my city and how great of a place it is to live, work and play. See other Calgary Awards and Rankings.
However, when media institutions such as the Economist Intelligence Unit confirm my claims it goes to show that there's much more to Calgary than just a locals bias.
So what makes Calgary such an awesome place to live? Well, for starters check out our 7 Reasons to Love Living in Calgary today.
To learn even more things about why many locals absolutely love this city, be sure to check out these 20 Reasons to Love Calgary today.
Join Us
Are you planning on moving to Calgary sometime soon? Perhaps you already live here and just want to stay updated with local activities, events and learn more about the city?

If either of these describes you, we invite you to join us and tens of thousands of other people online at Calgaryism on Facebook, Twitter and Instagram today! We hope to see you there!