Jubilee Auditorium – Do What the Locals Do – Episode 19
August 8, 2013
By Cody Battershill
Calgary Activities at the Southern Alberta Jubilee Auditorium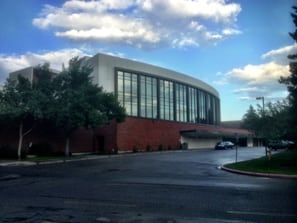 Are you looking for some local Calgary activities and events but aren't sure exactly what to do? Well, one of your best bets for performing arts, bands and entertainers is the Southern Alberta Jubilee Auditorium.
Located at the Southern Alberta Institute of Technology (SAIT), the Jubilee Auditorium is a conveniently located entertainment venue in Calgary where you'll find everything from ballet and opera performances to graduation and memorial ceremonies.
The next time you're bored and are looking for a different entertainment experience, definitely check out the Southern Alberta Jubilee Auditorium and one of its memorable events!
History of the Jubilee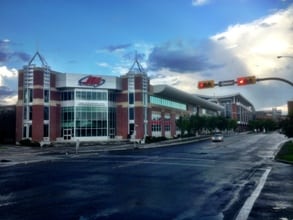 Originally a gift to Albertans by the provincial government, the Southern Alberta Jubilee Auditorium began construction in 1955 to commemorate the province's 50th birthday.
Since it's inauguration it has experienced multiple renovations to keep up with a modern society while continuing to host the quality stand up comedians, bands and orchestras, Broadway shows, theatre productions, awards ceremonies and festivals it has become known for.
One of the largest of these renovations occurred in 2005 as a part of the celebration of the centennial birthday for Alberta. The Jubilee underwent a complete makeover with an end cost of $91 million!
Today, the main theatre can hold a bit more than 2,500 people across its three levels and is a state of the art venue created to deliver an exceptional entertainment experience.
Also at the Jubilee
Besides its activities and events, the Jubilee offers services for private functions, galas, meeting, entertainment and others of the sort. Preferred vendors and full catering services are also available to help make that private function a memorable one!
You'll definitely want to check out the Southern Alberta Jubilee Auditoriums website for information on ticketed events!
Calgary Activities…
More fun Calgary activities await you at Do What the Locals Do! Here you will find a full list of local Calgary attractions that are definitely worth a gander.
Thanks for stopping in, please leave us a comment below and let us know what your favourite Calgary activities are!