Calgary Condo Communities
January 1, 2013
By Cody Battershill
Calgary Condo Communities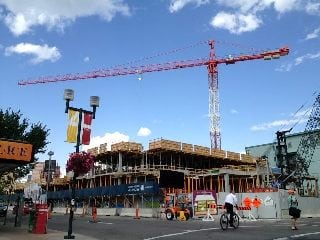 Calgary condos are a great type of residence for home buyers looking to live a low maintenance lifestyle in a safe and secure environment. Calgary condos are found everywhere throughout our city, right from the most outlying suburban communities all the way to the downtown core.
As one approaches the beltline and downtown area of Calgary from the city outskirts they would notice the residential portfolio changes drastically from a majority of houses to mostly (or all) multi-family developments and condos. Over the past few years new condo developments have especially dominated these areas, with several new condos under construction or in the planning stages.
The Condo Lifestyle
For the most part, Calgary condos are more affordable than a house and are a way of minimizing our environmental footprint. With an average price range from the $250's to $400's, they are a fantastic choice for condo investors, urban professionals and first time home buyers.
Below is a combination of downtown and beltline communities where you will find a large majority, if not all of the residential homes as multi-family developments or condos. These are Calgary's condo communities!
Connaught
Connaught is part of the Calgary beltline area found directly south of the downtown area. Connaught is so close to downtown Calgary, it is even sometimes regarded as a part of downtown itself. Today, there are multiple condo projects underway or just finished in the area, including...

Connaught is a highly desirable community to live for those who enjoy being in close quarters to everything downtown and the inner city have to offer. Opportunity to live a walk able lifestyle can really come full circle when living in this inner city community. Learn more at Connaught Calgary Condo Community and Listings.
East Village
East Village is the latest and greatest master planned community to hit the Calgary real estate market. Found directly east from the downtown Calgary core, East Village will be a mixed-use development with a wide range of amenities and services within, plus it will be home to unique attractions like the National Music Centre and more. New condo projects in East Village include...

Combine a less than 5 minute walk to the downtown business core with the grand list of amenities to come, riverside location and completely redeveloped infrastructure and you get one of the most desirable urban living destinations in Calgary. Learn more at East Village Calgary.
Eau Claire
Long ago Eau Claire was a quiet riverside neighbourhood. Today the neighbouring downtown Calgary business core has influenced Eau Claire dramatically, giving birth to multiple new urban projects and condo developments. Although space is quite limited, some companies have managed to acquire land for new condo projects, while the mainstay of premium luxury condos still stand as a hot item on the Calgary real estate market. Condos in Eau Claire include...

Eau Claire's downtown riverside location makes it one of the most popular Calgary condo communities to buy in. Any type of amenity needed can be found close to home and a walk able lifestyle is always an option. Find out more at our Eau Claire Calgary Condo Community and Listings.
Lower Mount Royal
Lower Mount Royal is closely associated with the Calgary beltline. Found south of 17th Avenue SW, it's easy to see why its location would easily be considered as a part of the popular inner city area. Lower Mount Royal is host to a wide range of multi-family developments and condos including...

Residents of Lower Mount Royal have the grand opportunity to live a walk able lifestyle if they choose. With the Talisman Centre, Calgary Beltline and Elbow River close by, anything needed amenity wise can be found close to home and all of it within reach on foot. Read more at our Lower Mount Royal Calgary Condo Community and Listings.
Mission
Mission is another highly desirable living destination for urbanites looking to live in the inner city region of Calgary. Found south of 17th Avenue SW and between 4th Street SW and the Elbow River, Mission has an excellent location close to lots that Calgary has to offer. Condo projects include...

Mission's residential profile includes infill homes and multi-family developments in addition to condos. Learn more about this popular riverside neighbourhood at Mission Calgary Condo Community and Listings.
Sunalta
Sunalta is another Calgary condo community found in the inner city region, just west of Eau Claire and the downtown core. Sunalta borders the Bow River to the south and Scarboro and the beltline to the north, giving residents convenient access to a wide range of amenities and services found in these areas.

Most of Sunalta's population are renters, making it a great inner city community for a condo investment. If you would like to read more, please visit our Sunalta Calgary Condo Community and Listings.
Victoria Park
Victoria Park is one part of the two piece beltline area of Calgary. This inner city condo community is so close to the downtown core it is included as a part of by many people. There are several different condo developments in Victoria Park for buyers to choose from including...

Victoria Park gives residents access to a plethora of different amenities, services, entertainment and recreation. Located within minutes of walking from your Victoria Park condo is 17th Avenue SW, the Talisman Rec. Centre, the Elbow River, the Stampede Grounds, Scotiabank Saddledome, downtown Calgary. But that's not all! Learn more about this amazing inner city community at Victoria Park Calgary Condo Community and Listings.
Looking for a Calgary Condo?

Questions? Call me today at 40-370-4180 or message me below. I would love to discuss your real estate goals with you and explain how I can help you in achieving them!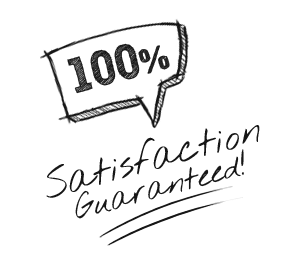 [gravityform id="35" name="Here to Help" title="false" description="false"]