Condo Security Tips: 10 Ways to Improve Your Apartment's Security
December 4, 2022
By Cody Battershill
Top 10 Condo Security Tips to Help Improve Your Safety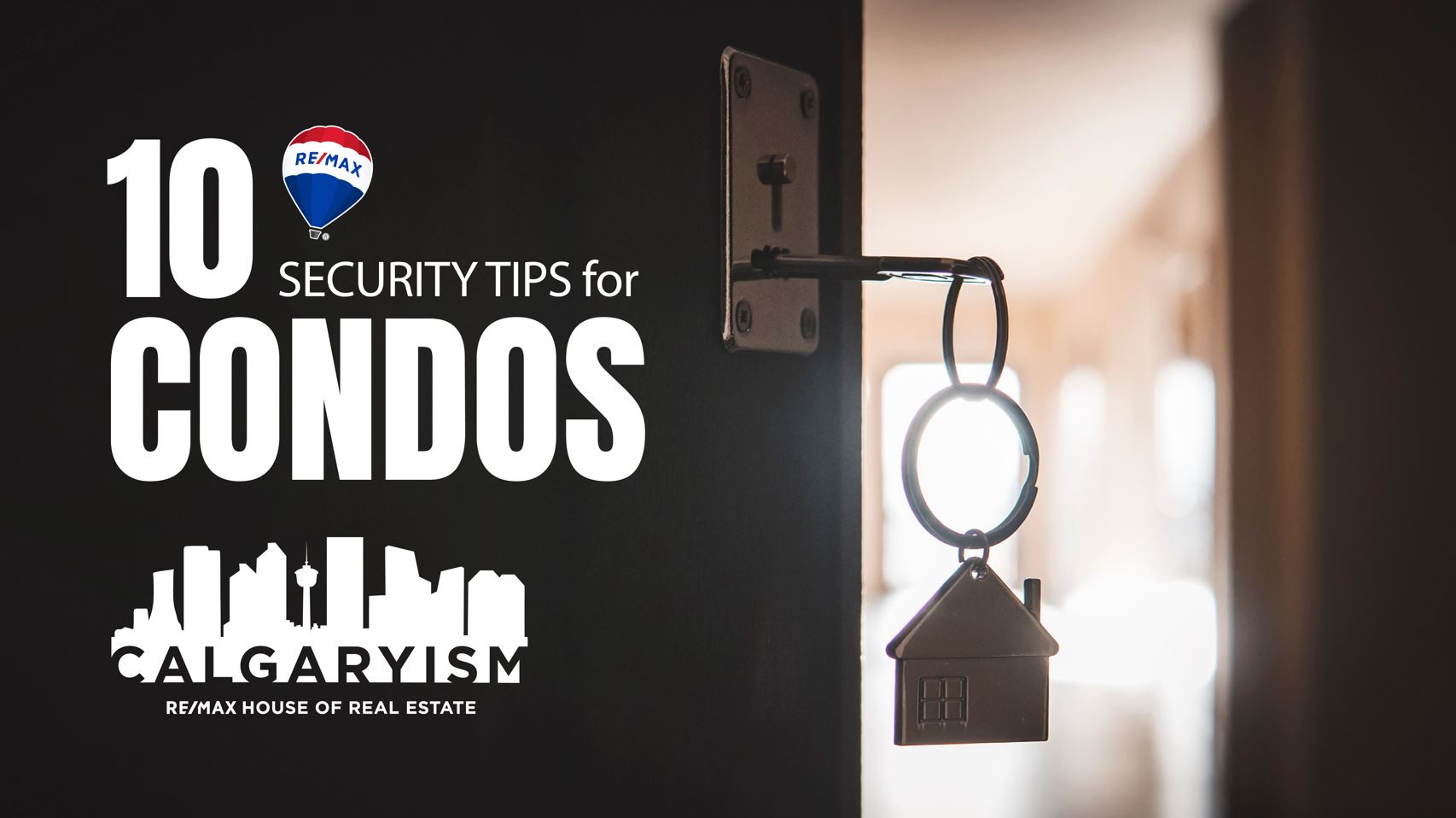 Condos provide residents with a heightened sense of security. Not only do you have neighbours close all around you, but common areas are well lit and security systems operate 24/7 to ensure your safety.
But despite these inherent features, some may want to take their condo security to new heights. After all, every condo owner is responsible to themselves, their neighbours and the common property to be accountable and diligent in upholding security for the building.
So, if you're looking at ways to feel safe when living in an apartment, we recommend you follow our condo security tips below. These actions are easy to do and don't take much to improve your overall security – and safety. Also see:
Condo Security Quick Tips:
Parkade security is key as it is often a target of crime
Don't just let anyone into your condo
Meet your neighbours and open lines of communication just in case
Avoid using your full name on the buzzer I.D. system
Reinforce any and all entrances to your apartment
Ask the board about getting more video surveillance and lighting
Get collective feedback about how to improve apartment security
If you see suspicious behavour, report it
Get rid of signage that would direct criminals to valuable property
Consider hiring a concierge or security service
#1 – Be mindful of the parkade security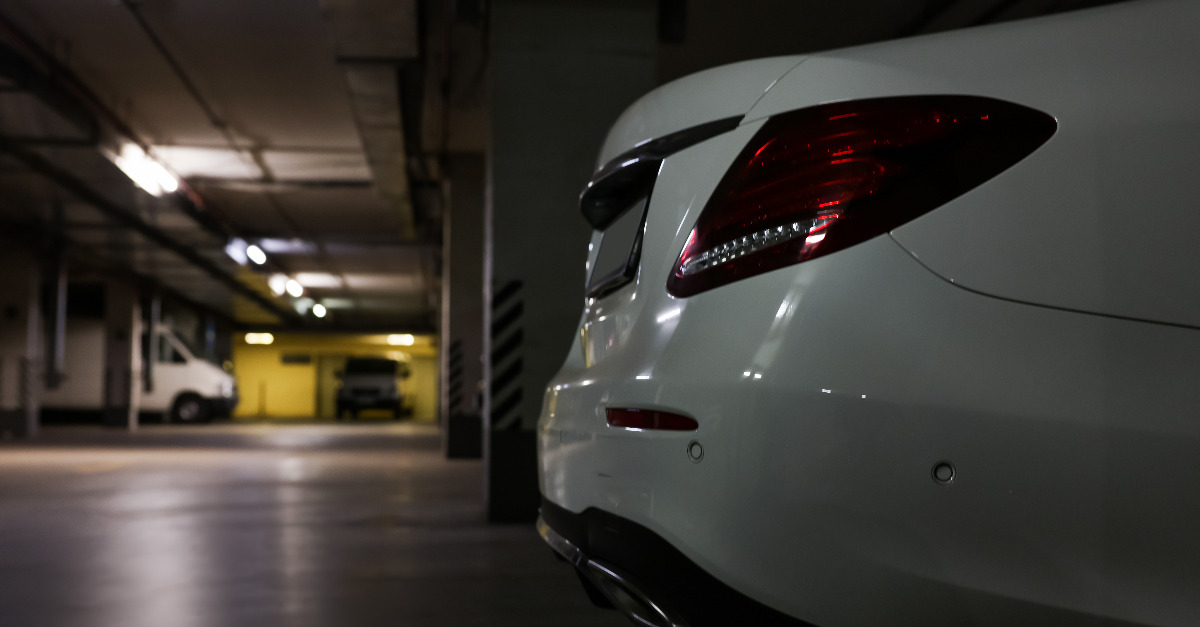 The underground parkade in condo buildings is often a target for crime due to its seclusion away from the residential units and use for storage by residents.
When you enter and exit your parkade, be wary of anyone trying to breach the garage. Stop and wait until the door closes behind you to ensure your condo's security.
#2 – Don't let people in who you don't know
A primary rule of thumb for condo security is not to let anyone in that you don't know. Instead, subtly shut the door behind you as you exit or enter, and kindly ask any guests and visitors to buzz themselves in.
If you feel uncomfortable going into or leaving your condo when strangers are waiting at the entrance, consider going through another exit to avoid them altogether.
#3 – Get to know your neighbours
Condo owners have a sense of shared security as "shared" owners of the building. Therefore, getting to know your neighbours is a great way to enhance security and be aware of what's happening in and around the building.
If possible, exchange phone numbers with them so that you have a line of communication open to report any suspicious activity. You never know when a quick text or call may come in handy in a security situation.
#4 – Simplify your buzzer identification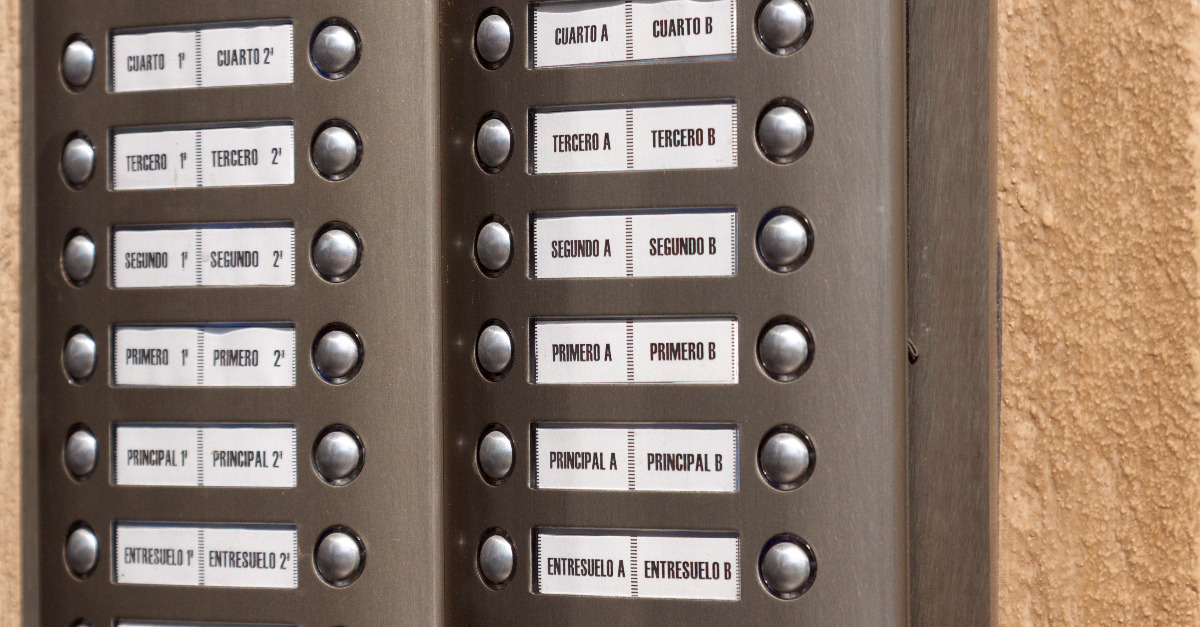 Avoid putting your full name on your front-door buzzer system. Instead, consider using your initials so that someone can't pretend to know you to get access to the condo.
Not using your full name also enhances your condo's security, as people will be unable to search for your name – for whatever reason that may be.
#5 – Reinforce your door with locks

Another excellent condo security tip is to invest in new hardware for your door. Most condos have a simple door lock which isn't the best line of defence when looking for added security.
Consider buying a door reinforcement lock or hinged lock to beef up your entranceway's security – and sleep peacefully knowing your apartment is secure from break-ins.
#6 – Invest in more video and lighting

Cameras and lighting are both deterrents to crime, so give your board a few condo security tips and ask them to invest more in both. More lighting along exterior entranceways and video surveillance inside and outside of the building will improve security considerably.
Also, motion-activated lights for the exterior save energy and create awareness for when there is movement near a certain part of the building. Such lights have been proven to deter criminals as they make it harder to conceal their identity and activity.
#7 – Be aware of suspicious behaviour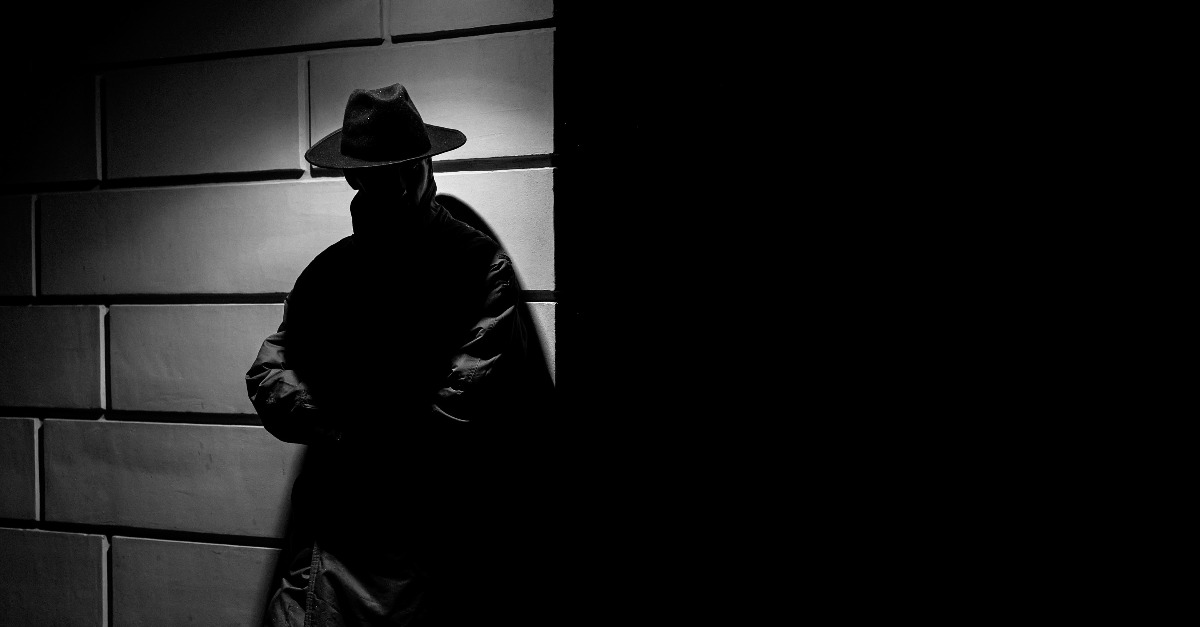 Notify your building manager or security staff about suspicious behaviour you see or hear. You may be right if your gut feeling tells you something is wrong.
It's better to be safe than sorry in these situations; don't doubt your instincts regarding condo security and tipping off your building's management staff.
#8 – Get feedback from building residents
The more minds, the better when thinking about collectively improving your condo building's security.
An anonymous comment box in the mail room, for example, allows residents to make suggestions on how to further improve the condo's security, tips that should be carefully considered.
#9 – Get rid of signage for valuables

Remove any signage that may indicate where valuable objects are stored. For example, remove the label "bicycle storage" from its storage room door so anyone who may breach the parkade, for example, doesn't know where to look.
New residents will need a proper walk-through to ensure they know where everything is – something your building manager or board should consider.
#10 – Consider 24/7 concierge or security
Investing in a 24/7 concierge or security service to maintain a presence at your condo building drastically reduces the chance of criminal activity.
Hiring a security guard or front concierge may be expensive, so it is often used as the last line of defence for condo boards looking to beef up security. However, many upscale developments cover these costs with more costly condo fees.
Condo Security Helps Retain Your Investment

Implementing these condo security tips above will help you retain the value of your condo. How so, you might ask?
When a condominium gets bad press or has security issues, it can also impact the building's desirability and thus its overall market value. Bad press in the media and adverse incidents in condominium documents can influence buyer demand without a doubt.
So, take an interest in your condo and discuss these measures with fellow owners – for the well-being of yourself, your neighbours and your finances. It is absolutely in your best interest to do so!
Questions about Condo Security in Calgary?

As top-producing RE/MAX real estate agents and professional REALTORS®, we know apartment security tips well and would love to share our knowledge with you!
Contact us anytime at info@bestcalgaryhomes.com or call us at 403-519-0495 if you have questions about condo security or anything else to do with the residential market and we will be happy to assist you!