Calgary Condo Guide – Think About Resale Value!
July 28, 2015
By Cody Battershill
Considering Resale Value for Prospective Condos is a Must!

So you have recently decided to buy a condominium and are now on the hunt for that perfect one. It might take just a few days, or possibly a month or more of searching the MLS® until you find that special condo in Calgary that fits your wants, needs and lifestyle best.
Having said that, here are some simple condo tips for you as a buyer that can help progress your search, one of them being to always think about your resale value!
Research locations thoroughly
The overall ambiance a neighbourhood has could mean the difference between a quick and a drawn-out sell when the day comes.

Start by considering the differences between morning, afternoon and nighttime hours. Ask yourself… How is the traffic? Does it feel safe to be out on the street? How about noise and how well can it all be heard from the prospective unit at different times?

Also consider any future developments such as other condo towers that could be built in the future that would hinder and / or cause privacy concerns… your resale value could very well depend on it!
Go for the views
Any views - whether it be of the downtown skyline, river below or perhaps the southwest quadrant – will help when it comes to resale value.

Having a great view contributes to your own personal satisfaction while living in there and will be a very appealing characteristic for future buyers.
Opt for the highest square footage possible
It never hurts to buy a unit with more square footage because in the end your resale value will be higher than if you bought one with less space.

Condos with smaller space are also more difficult to resell which could also lead to more time spent on the market.
Storage space is precious
Condominiums have limited storage space as is; therefore it is definitely in your best interests to find a unit that comes with a storage locker.

Having a storage locker when the time comes to sell could just be the deal sealer that you need and you will be able to add to your asking price as a result.
Rent a parking space
Even if you don't necessarily need a parking stall, you should consider renting or purchasing one for the sake of your resale value.

Any future buyer might not take it so well that there is no parking when the time comes and veer off from purchasing all together.
Is the building mostly owners or renters?
Some people will veer away altogether from buying a condominium in a building that has a large amount of renters.

More rental units' means lots of elevator bookings for moving, while some could agree that renters don't show the same amount of love and care for the building than owners do.

A building with a high amount of renters could make things more difficult when it comes time to sell.
More Condo Tips
Questions About Calgary Condos?

As a Calgary condo expert, I can help you find the best condominium that suits your wants, needs and lifestyle best. Call me anytime at 403-370-4180 or message me below; I am looking forward to helping accomplish your condo goals!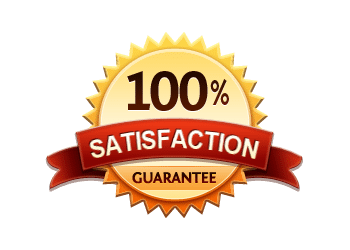 [gravityform id="35" title="false" description="false"]