Calgary Condo Guide to Pets & Animals
May 30, 2016
By Cody Battershill
Calgary Condo Buyers Guide: Advice for Pet / Animal Owners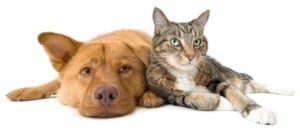 If you are thinking about buying a condo in Calgary and have pets, it's really important to verify the condominiums specific dog, cat and other pet policies.
Most condominiums will allow some form of a pet but most typically do have a restriction on the number allowed and size.
Some will restrict dogs over 20 pounds, some will restrict certain types of dogs and some may even restrict all dogs. In others, the bylaws will specify that you cannot have more than two animals living with you in total.
Not any two condos are alike, and while bylaws may be similar, you'll always want to perform due diligence and inspect them yourself for pet policies or request that it be reviewed professionally on your behalf.
Verify the Condo Policies
You can find the information that you're looking for to verify the pet policy in the condominium bylaws which your Calgary REALTOR® can provide you with.
Sometimes there will also be a pet registration form and sometimes you will need formal approval from the condominium board for your pet.
In a situation where you need formal written approval, my recommendation would be to make that a condition of your offer in addition to the condominium bylaws. This way you're protected to make sure that your allowed to bring your pets before you commit to the purchase.
Start your Calgary Condominium Search on the Right Paw
Another way to make sure that you're not looking at condominiums which don't allow your specific type of pet(s) would be to either verify with the listing REALTOR® or to verify the listing information which may have the pet policy listed.
You can also call the condominium manager who manages the condominium corporation.
If all of that doesn't work then put your Calgary Condo REALTOR® to work verifying the pet policy in prospective buildings.
This will save you the time of finding and writing an offer on a Calgary Condo building that ultimately doesn't allow pets, and of course the heartbreak that comes along with it.
 The Smart Way to Buy a Condo in Calgary
When you're looking to buy a Calgary condominium, its imperative that you find an experienced Calgary Condominium Expert to help guide you throughout the process.
Never assume any information is correct until you have verified it for yourself, or have an agent who you absolutely trust working for you.
Most importantly don't move forward with your purchase till you've confirmed in writing you will be allowed to bring a pets.
Calgary Condo Guides