Calgary: Fifth Most Livable City in the World (2016)
August 20, 2016
By Cody Battershill
Calgary is the Fifth Most Livable City in the World... Again!
Calgary has once again been named the fifth most livable city in the world by the Economist Intelligence Unit's (EIU) Global Livability Survey 2016.
This may come as no surprise to many as the western Canadian city has managed to hold its spot at number five on this prestigious index for seven consecutive years! See last years Global Livability Survey for Calgary here.
Some people may find the pace of life in Los Angeles a bit too fast, or the hustle and bustle of urban life in a megacity like Tokyo just too much to handle; it really does come down to personal preference at the end of the day. Also see these 20 Reasons Why I love Calgary.
While these preferences are not and cannot be taken into account for obvious reasons, the EIU does attempt to quantify just exactly which cities are the best to live in using a methodical approach explained briefly below.
But fist, here are the world's top ten cities in 2016:
#1 – Melbourne, Australia

#2 – Vienna, Austria

#3 – Vancouver, Canada

#4 – Toronto, Canada

#5 – Calgary, Canada

#5 – Adelaide, Australia

#7 – Perth, Australia

#8 – Auckland, New Zealand

#9 – Helsinki, Finland

#10 – Hamburg, Germany
General Findings
Cities that scored best on the Global Livability Survey 2016 tended to be mid-sized and located in wealthier international countries.
Another key finding this year was that widespread fears of terrorism over the past twelve months has caused scores for nearly a fifth of all cities evaluated to decrease.
Ten of those are found in western Europe, including Paris which has suffered a handful of terrorist attacks as of late, as well as Kiev which some would argue is for the most part a warzone.
Meanwhile, other cities in the United States where civil unrest issues are on the rise - cities such as Atlanta, San Francisco and Chicago - have also seen substantial score drops on the index.
How it Works
The EIU's Global Livability Survey evaluates 140 cities across the world on 30 different factors spread across five key categories, including:
Education (10%)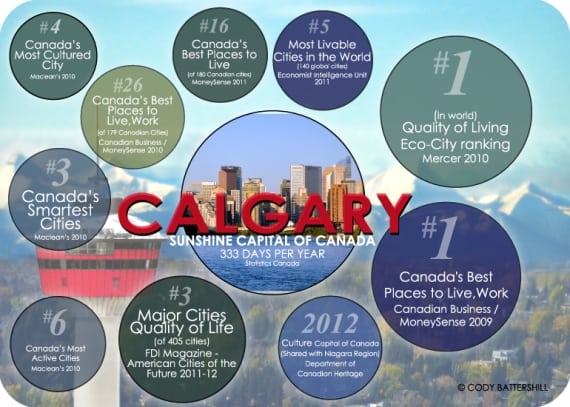 public education indicators

quality of private education

availability of private education
Environment (25%)
corruption and censorship levels

social and religious restrictions

consumer services and goods

climate, humidity and temperature rating
Health Care (20%)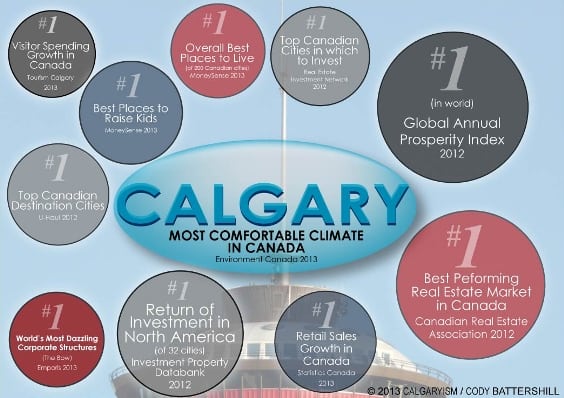 availability of healthcare

other general health indicators
Infrastructure (20%)
quality of public transportation

availability of housing and its quality

water and energy provision
Stability (25%)
threat of civil unrest and conflict

threat of military conflict

prevalence of both violent and petty crimes
The subcategories named above as well as additional ones unmentioned are then ranked on a scale from: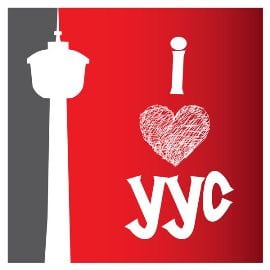 Scores are then compiled for each city then calculated onto a point-scale made out of 100. Calgary's scores are as follows: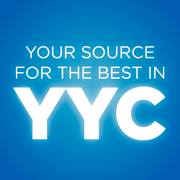 Overall – 96.6
What do you think is affecting Calgary's scores in the environment and infrastructure categories above? Drop us a line below and let us know!
I Love Calgary
Congratulations YYC on achieving another year as the fifth most livable city in the world! Until next time, be sure to give us a like at Calgaryism on Instagram, Facebook and Twitter for more of the best of everything to do with YYC – we hope to see you there!