10 Common Mistakes Made by First-Time Home Buyers
December 14, 2018
By Cody Battershill
First-Time Buyers: Mistakes to Avoid at All Costs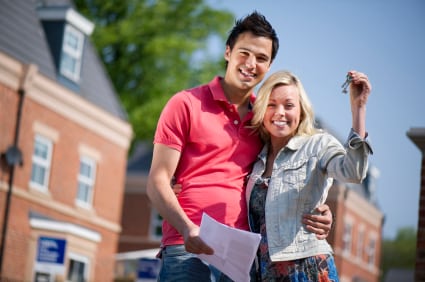 Are you thinking of purchasing your first property? As a first-time home buyer, looking for your very first place is as exciting as it gets, especially when the time is right to move out and onward with life.
But there also can be some stress involved! Getting pre-approved for a mortgage, finding the right real estate agent and then a property that fits your budget and lifestyle can all seem like quite the task.
Through all the excitement and stress, it's important to be wary of common mistakes made by first-time buyers. Here they are; avoid these and you'll be well on your way towards a successful purchase!
#1 - Not knowing your budget
One of the most common mistakes made by first-time buyers is they don't fully understand how much money they need to make it happen.
There are many expenses involved in a home purchase. This includes one-time only fees as well as reoccurring monthly, quarterly and annual ones that can range anywhere from a less than $100 to over $1000 depending on the circumstances.
There are also many start-up costs such as lawyer fees, land or property inspection fees, condominium document review (if applicable), moving costs and more. This is where a budget is essential in breaking down your funds!
If you don't already have a budget, begin making a list of all your current expenses you have but exclude your current rent costs (if applicable). Tally these up and subtract the total number from your take home pay to determine how much you will be able to spend on a monthly mortgage.
#2 - Looking past other expenses
Keep in mind that after you find out how much extra cash you have, you won't want to spend the full amount on a mortgage payment. That's because there are many other reoccurring expenses associated with owning a home, such as:
Property taxes
Home or condo insurance
Condominium fees (if applicable)
Home maintenance, repairs and renovations
Utility costs and hook-up fees
If things are tight and you aren't sure how much money these would cost, you can always call service providers to get an estimate. It's better to be safe than sorry!
#3 - Not getting mortgage pre-approval
Perhaps one of the most common mistakes made by first-time buyers is that they don't get pre-approved for a mortgage.
Sometimes there will be discrepancies between what you think you can afford and what a lender will let you borrow. This could be because of bad credit or perhaps too high of a debt load to income ratio. Unstable income is another.
There's also the possibility of an error on your credit report. This happens more often than people think, which is why you should sign up with a Canadian credit bureau to check for and fix any errors well in advance of buying your first home.
The last thing anyone wants to deal with is making the mistake of not having the mortgage they need to buy the home they want. This way there's also a gauge as to what price range you're limited to while on the hunt and will make the process more time-efficient and smoother overall not only for themselves, but for all parties involved.
#4 - Getting only one rate quote
Shopping for a mortgage is a lot like shopping for a car; it pays to do your due diligence and see what different dealerships have to offer.
Mortgage rates vary between lenders, as do the closing costs and other associated fees. For example, one lender may offer to cover some of the closing costs to solidify the deal, while others won't.
Put in a pre-approval application with multiple lenders and see what they have to offer. It never hurts to save money!
#5 - Starting without professional representation
Don't even think about beginning this journey alone! Contact an experienced REMAX real estate agent and REALTOR® who knows your community and product type well!
You should know that you don't pay for your agent's services. Unless there's a specific contractual agreement between you and your real estate agent stating otherwise, they typically make their money off the sale price of a home or condo.
So why wouldn't you find a professional REALTOR® to represent you and help guide you through the first-time home buying process?
Professional REMAX agents / licensed REALTORS® often work in the industry full-time for a living. That means they have more knowledge, experience and can give you better advice to help you avoid making common mistakes made by many first-time home buyers!
#6 - Not using tax credits
Did you know that in Alberta there's something called a home buyers' tax credit? How do you take advantage of this credit?
Qualification #1 - You or your spouse / common-law partner must have purchased a qualifying home, and you didn't live in another home acquired by you or your spouse / common-law partner within a four year time frame beforehand.
Qualification #2 - You have a qualifying home and are a first-time home buyer.
So what is a qualifying home? Here's the scoop from the government website:
single-family homes
semi-detached homes
row units or townhomes
mobile homes
condominium units
apartments in duplexes / triplexes / fourplexes / apartment buildings
Learn more at the official home buyer's tax credit website today.
#7 - Being too picky

Your first home doesn't have to be your dream home, nor it should be. Try not to be so picky!
Truth is that some first-time buyers are way too choosy when it comes to finding a place. Some want a property with everything they're looking for, but that may not be realistic depending on the allowable amount of their mortgage.
This isn't to say that they shouldn't make a list of what they want in their first home and not strive to find it all in one place. That's part of the fun! It's just best practice to be realistic.
Consider what's important in a potential home for you:
Construction date?
More bedrooms?
Fenced backyard?
View?
Location?
These are a few things that might be more or less important and need to be weighed out against one another on an individual basis.
#8 - Not viewing all your options
There's always a ton of options for first-time buyers, especially with the resurgence of New Condominium Projects over the last decade. Don't make the mistake of not taking a well drawn out gander at all properties that catch your eye on the MLS®!
NOTE: It's important that as a first-time buyer you don't get swept off your feet after viewing one spectacular home because their might be a place that is just as amazing and / or have better functionality for your lifestyle in a better location, all for the same or lower price!
Viewing as many places as possible also helps first-time buyers sort out exactly what is and what isn't necessary to have in terms of features. So, once again, do your due diligence!
#9 – Not getting a home inspection
It's crucial for all buyers to get a home inspection before going through with their purchase!
Sometimes first-time buyers are more prone to making this mistake as they aren't as familiar with the process as an experienced buyer would be.
You never know what kind of shape a property is in. There could have been some cosmetic repairs that didn't fix an issue that will resurface later, potentially costing you thousands of dollars!
Having an experienced REMAX real estate agent and REALTOR® by your side every step of the way will ensure you never make this mistake. They will have your best interests at heart and make a home inspection a mandatory part of the buyer process.
#10 – Not considering the future
You must consider what your future plans are, even when buying your first home! Do you plan on...
Growing your family soon?
Living with roommates?
Having family stay over?
…and perhaps need an extra bedroom or maybe a developed basement? These are important questions not only to make sure you're satisfied with your purchase, but also affect potential resale value.
Also, think about the location side of things. Some questions you might want to ask yourself:
Q - Am I planning on staying in this location for more than 5 years? If so, how much space will I need?
Q - What kind of future developments is planned in the area that might affect my resale value and overall comfort in my home?
Q - Are there enough nearby amenities and services for added convenience and am I close enough to work or willing to drive the distance to get there?
These are but a few of the considerations to make before following through with a home purchase!