Calgary Flood Volunteering and Donations
June 22, 2013
By Cody Battershill
Calgary Flood Volunteering and Donations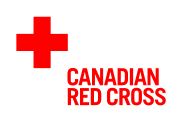 Torrential rains has caused extensive flooding across Southern Alberta, displacing tens of thousands of Albertans from their homes and bringing widespread damage to the places they live.
The Canadian Red Cross is working hard to meet the immediate needs of those who have been affected by the floods and they need your help!
Making a Donation
One of the best ways to assist the Red Cross is to make a cash donation. This way you can translate your care and compassion for those affected by the floods into immediate help.

Here is how to make a Donation to the Red Cross Alberta Floods Fund online.

If you have any questions about donating or would like to make a donation over the phone, you can do so by calling the Red Cross at 1-800-418-1111.
Calgary Clean Up
Many Albertans have rallied together to help those affected by the floods in any way they can.

One of the initiatives in Calgary, a city with approximately 75,000 evacuees, is called Calgary Clean Up. It begins on Saturday, June 22nd and is likely to continue every day as long as need be.

Participants will be dispatched to neighbourhoods and areas of Calgary that are safe to help clean up the mess caused by the flash floods.

You can find out more information on how to do your part at the Calgary Clean Up Facebook Page.
#YYC Helps
Another initiative is taking place on Twitter through #YYCHelps. The online feed is collecting a list of people who would like to help with the clean up after the flooding dissipates.

Drop a tweet at #YYCHelps on Twitter and let them know what you can do to help. For more information visit YYC Helps today.
Other Ways to Help
Calgarians who would like to offer their homes to people and pets in the shelters can do so by calling them. Find a full list of the Calgary Flood Evacuation Shelters here.
Southland Leisure Centre is looking for extra volunteers to help make sandwiches and drop them off at the shelter. Find Southland Leisure Centre at 2000 Southland Drive SW; call them at 403-648-6555.
The Calgary Drop in centre is in need of food and blanket donations. They are requesting they be dropped off at 6031 Elbow Drive SW or for more information please call 403-253-7136.
Starbucks is also accepting financial donations on behalf of the Canadian Red Cross.
Anyone who spots any animals in danger is asked to call the SPCA at 1-800-455-9003.
Calgarians are asked to limit their water usage, stay clear of riverbanks / bodies of water and limit their phone use if possible.
Stay Strong Calgary!
Keep yourself up to date on what's happening at Calgary City News.

Stay strong Calgary and Alberta! Together we will make it through this. #CalgaryStrong, #AlbertaStrong.