Calgary Infill Buyers Guide – Written Contracts
June 28, 2016
By Cody Battershill
Calgary Infill Buyers Guide to Written Contracts
Purchasing that new inner city infill in Calgary could be a reflection of some of the different goals and aspirations you have as a buyer.
Family, convenience, lifestyle and your future could be some of the reasons you are leaning towards an inner city home. See more Benefits of the Inner City Lifestyle today.
Whatever the reason(s) might be, there is is a legal commitment that shouldn't take place unless an elaborate written contract between the parties involved exists and that you fully understand its terms.
Here are some things that you want to keep in mind when dealing with binding legal contracts that are necessary when buying and / or selling inner city homes in Calgary. Search Inner City Infills for Sale now.
Before You Sign a Contract...
Never sign on the dotted line if you have not read the contract and do not understand its terms fully.

Before signing a contract, make sure to consult your REALTOR® and / or your real estate lawyer for advice.

Remember that if you have signed a contract, Canadian courts expect that you have agreed to and understand it and will be bound by its terms. There is a high possibility that you will not be protected if you claim that you did not understand the contract that you were signing.

With that in mind, it is extremely important to understand everything on it before signing on the dotted line.
Prevent Contractual Issues
Without having a descriptive agreement in the form of a contract, issues can spring forth due to the lack of a reference point that can be looked at in the event of a disagreement or misunderstanding between the builder and the home buyer.

Attempting to prove what was originally agreed upon then becomes hard to do and any enforcement of such becomes impossible.

For the most part, home building companies create their own contracts. Therefore it is in your best interest to treat each contract as unique and read through it carefully before signing any document.

Have your lawyer review the contract so you can have a second opinion on any issues or wording that may not be in your best interests. Also see How to Find the Right Real Estate Lawyer in Calgary today.

The home buying or selling process can be an intimidating task. Make sure that every concern and interest of yours has been taken care of before you enter into a legally binding contract with a home builder.

Satisfaction with the written contract is a must! See more of our Calgary Inner City Infill Buyers Guides today!
More Inner City Buyers Guides
Questions about Inner City Homes in Calgary?

Get the best advice from a highly experienced inner city real estate agent and REALTOR® today! Call me anytime at 403-370-4180 or message me below to discuss your inner city real estate goals!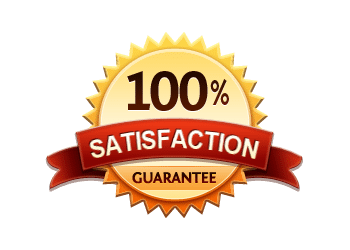 [gravityform id="35" title="false" description="false"]