Calgary Infills Buyers Guide – Choosing the Right Builder
April 27, 2014
By Cody Battershill
Calgary Infills Buyers Guide to Choosing the Right Builder

Over the past decade the face of Calgary's inner city neighbourhoods has slowly, but surely changed from old post-war era bungalows to brand new and sophisticated infill homes.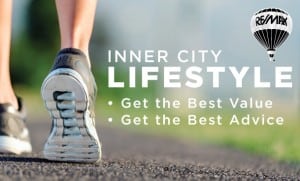 Responsible for the transformation are many of Calgary's finest custom home builders who have taken up much interest in redeveloping inner city properties as a result of strong market demand.
If you are one of those buyers looking for an infill style property, then you probably already know about the vast selection of inner city homes available. Search all Calgary infills for sale now.
How do you know which one is right for you? It starts with finding a credible and proven home builder. Here are some tips to help you choose the right home and subsequently the right builder next time around.
Seeing is believing

Seeing truly is believing when it comes to buying an infill. Viewing pictures and floor plans on the internet is a great way to lead you into the right direction when it comes to what kind of features and finishings you want.
But then and again, you can only determine so much about a home builders product from these alone, which is why it is crucial to actually see it with your own eyes.
You may discover a few or maybe even several features you don't like about a developers product in person. It could be something like…
A smaller kitchen island than anticipated

Strangely placed windows that decrease your privacy

Modern stairway that looks classy online but isn't as safe for the kids as you thought
Whatever it may be, seeing a builders product firsthand is an integral part of getting what you want out of your next infill purchase.
In the process, you may also discover a few innovative, must-have features that will maximize your overall satisfaction for years to come - you just never know!
Research is key

You know that infill under construction that you drive by on a weekly basis, the one that keeps on looking more appealing as it nears completion?
It may be gorgeous, but what is the point in buying it if its builder has an unproven track record when it comes to experience, quality control and customer satisfaction?
A few places to check up on a builders reputation are:
…and last, but not least, your REALTOR®. Experienced inner city real estate agents have a very good idea as to which builders are better to do business with based on many years of helping clients buy and sell infill homes.
When in doubt, ask your inner city real estate agent and they will lead you into the right direction! Also consider asking them about the benefits of an inner city lifestyle.
Explore all your options

There is nothing wrong with falling in love with one of the first infill homes you see; however, it is advised that you explore all your options before making any decisions.
Calgary is home to many different custom infill builders each with their own unique architecture, floor plans and finishings. Seeing a variety of inner city infills from different builders is key to finding the home that fits your wants, needs and lifestyle to the fullest.
Also, make sure you ask lots of questions such as what is the difference between attached and detached infills for example.
Doing so will help you understand the different types of properties available and may save you time after realizing that you prefer one style over the other.
It has to feel right

The bottom line is that it has to feel right when buying. You should have absolutely no doubts that this is the right home by the right builder for you and your family.
Part of feeling happy about your future home is getting absolutely every last detail in fine print. An explicit contract is a must as it should be for any purchase in the range of six or seven figures.
If you have been dissatisfied with the level of service by builder representatives, consider taking a step back to evaluate the situation because the circumstances will most likely not change after sending all your hard-earned money their way.
Once again if you have any doubts, talk to your REALTOR® and they will lead you in the right direction.
More Inner City Guides
Check out these 3 tips for building a new inner city home in Calgary.

Also, for an all inclusive guide to Calgary infills, be sure to check out our Calgary Infills Buyers Guide today.
Questions about Calgary Infills?

As an experienced inner city real estate agent, I will help you get the most value for your dollar while providing you only the best level of service and expertise the industry has to offer.
Call me anytime at 403-370-4180 or message me below and let's make your inner city real estate goals a reality! 

[gravityform id="35" name="Here to Help" title="false" description="false"]