Calgary Infills Buyers Guide – Warranty
February 23, 2012
By Cody Battershill
Calgary Infills Buyers Guide – Warranty
Thanks for stopping by and checking out our Calgary infills buyers guide. this is tip #5 of our 10 Calgary infills buyer guide tips. In this tip we discuss the issue of warranties in depth.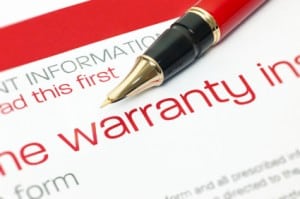 Discuss Your Warranty
Lets be honest, having a warranty is an important detail we have come to expect when making any large tangible purchase whether it be a car, appliance, home or otherwise.
When you are buying a new inner city infill it is important to most buyers to have some added peace of mind with the protection afforded by a home warranty. Not only does it say the builder is confident in his product but it does add another layer of diligence and comfort to your purchase.
A home warranty plan is a home insurance plan to assist you in the event of an incident which meets the criteria and guidelines of the warranties coverage. This plan can provide a heightened level of comfort for home-owners when unpredicted events go awry.
Two Warranty's
When buying a new inner city infill or a new home of any type you typically will have 2 warranties. The first is a builder warranty, most often for 1 year that the builder guarantees for issues of a comprehensive nature. This would typically cover any thing that may go wrong with the home.
Second and sometimes required by a mortgage lender for financing reasons you might have a warranty program the builder is a part of that covers major items like structural deficiencies and for a longer term, typically 3 or 5 years. There are a variety of popular warranty programs in Alberta including the Alberta New Home Warrant, progressive warranty and national warranty programs.
When you are buying a new inner city home, ask about the warranty and get any details provided to you in writing. it is not unusual to ahve a 1 year builder and 5 year structural warrant provided to you as a part of the features the builder is offering with the home.
Questions about Calgary Inner City Homes?

Call me direct at 403-370-4180 or message me below. I am looking forward to your call!
More Inner City Calgary
[gravityform id="1" name="How Can I Help?"]