Calgary Landmarks – Chinese Cultural Centre
September 14, 2012
By Cody Battershill
Calgary Landmarks – Chinese Cultural Centre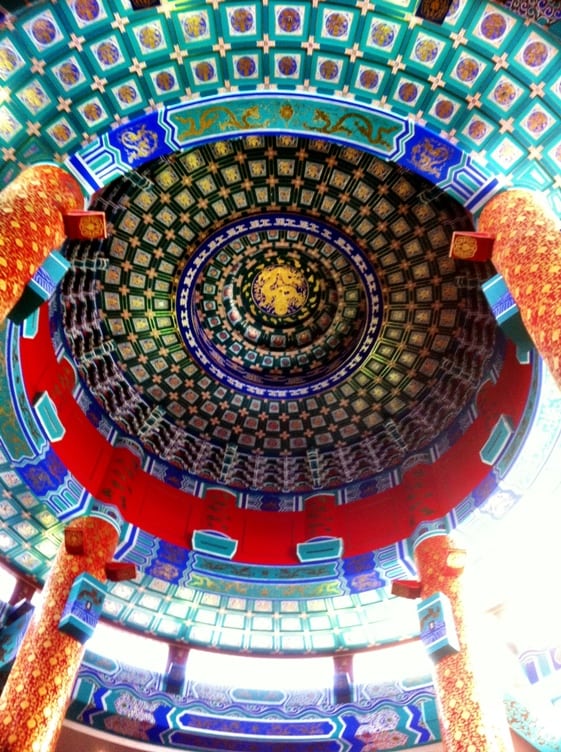 My first memories of the Chinese Cultural Centre were from grade school. Part of our curriculum was to do with Asian culture, so field trips to the centre were planned to help with our learning. One of my most vivid recollections was of the colorful inner sanctum, a multi-storied centre hall outlined with red, gold and covered in beautiful paintings strikingly attractive to the eye.
Today, everything I remembered about this Calgary landmark still holds true. In my maturity my experience at the Chinese Cultural Centre has become much more rich and pleasurable because of my ever-longing thirst for knowledge and interest for the Chinese culture.
History
What started out as an idea to preserve Chinese culture by Chinatown residents and the City of Calgary was actually the beginnings of the creation of one of the most recognizable local landmarks in the downtown area. In 1982, an interest to redevelop Chinatown was at large, also calling for a considerable reduction of its size. One of the outcomes of the joint redevelopment plan between the community and city was the construction of the cultural centre.
The Chinese Cultural Centre

With land set aside for a new cultural centre agreed upon in the Chinatown Area Redevelopment Plan, the construction of the $10 million dollar project began in May of 1991 with completion in 1992. Many parties had contributed to the cost of the project including private donors, city, provincial, federal governments, while volunteers showed up to provide any extra help they could.
The Chinese Cultural Centre was truly the beginning of a new epoch for our city that would publicly promote the Chinese culture to the public, facilitating cultural exchange while being a symbol of the multicultural spirit inherent to Canada. Since its opening, the Chinese Cultural Centre has remained an important place for learning, cultural activities, events and programs and is a focal point for Chinese culture in the city of Calgary.
Source - culturalcentre.ca
Check out this Calgary landmark today!
If you are looking for a fun local activity in YYC, then head on down to the Chinese Cultural Centre. It is an experience you won't want to miss!
Calgary Chinese Cultural Centre
197 1st Street SW, Calgary, AB
Phone Number – 403.262-5071
Open 9:00am to 9:00pm daily, closed on holidays
Other Calgary landmarks found in downtown are the recently renovated Devonian Gardens and the newly built Peace Bridge, both within walking distance from the cultural centre!