Calgary Landmarks – Devonian Gardens
June 28, 2012
By Cody Battershill
Calgary Landmarks - the Magnificent Devonian Gardens!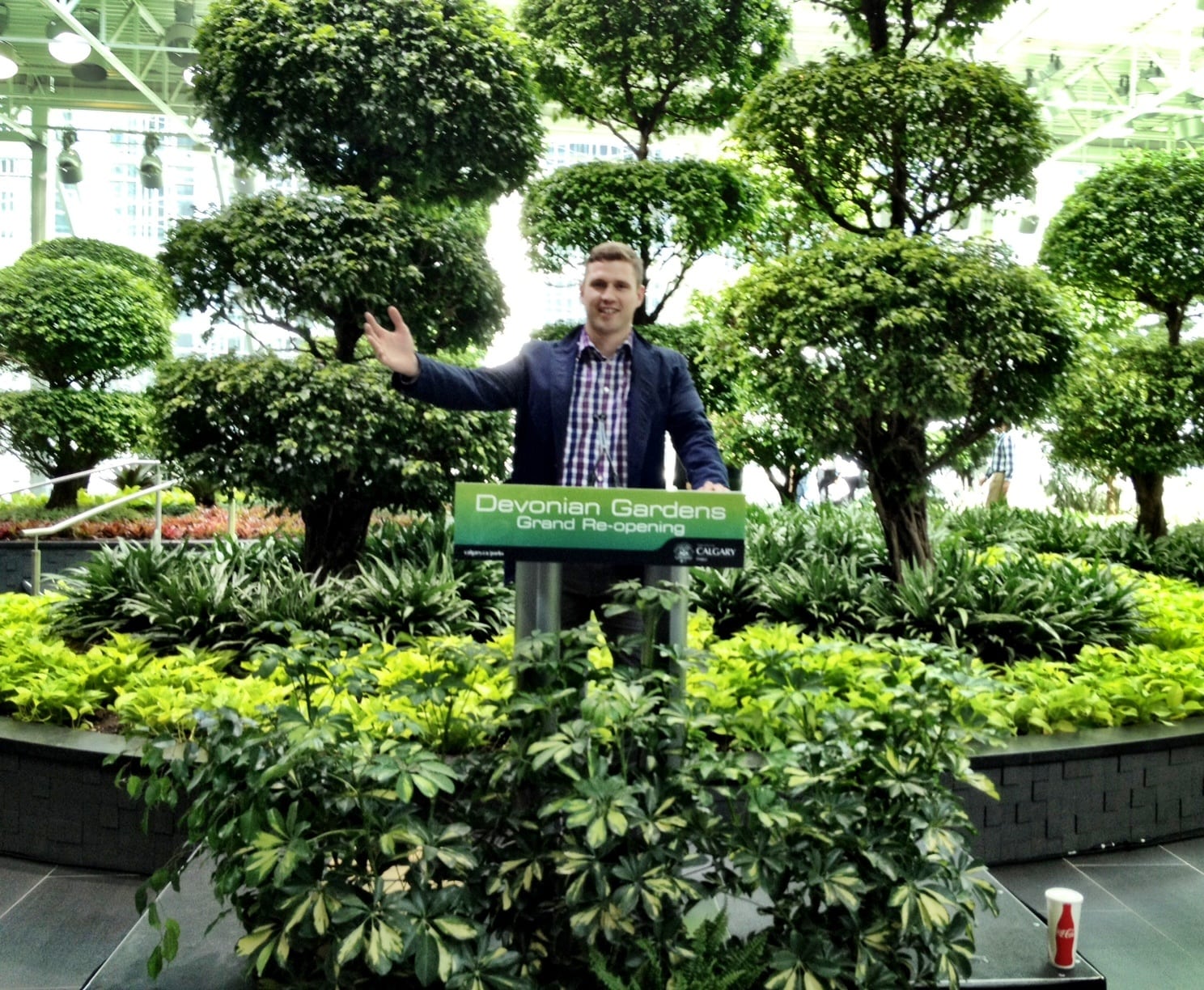 Finally, the Devonian Gardens has reopened to the public! The indoor public gardens and park in downtown Calgary has reopened after closing in 2008 for a complete renovation.
Devonian Gardens was built back in 1977. Before its closure in 2008, it was an enjoyable spot for people from all walks of life looking to find some nature in the middle of the concrete jungle of downtown Calgary. Unfortunately nature ages just like we do, so measures had to be taken to restore it from its withering state.
Part of what caused the renovations was the fact that most of the materials found in the indoor park were aged to the extent of their natural life cycle. After a substantial commitment of $37 million dollars spent on new leisure areas, skylight, plants and ponds, the Devonian Gardens in downtown Calgary will surely be more impressive than ever!
Devonian Gardens is a destination for weddings, a resource for educational purposes and will be a place in downtown you can dine at soon enough! A restaurant is in the works for the garden interior, which will be announced at some point during the summer. Sweet!
Devonian Gardens was a very popular attraction before its closing, and is expected to continue to be so now that it is finally open! I am thrilled to be able to take a walk through a hectare of a beautiful indoor garden in downtown Calgary once again! It can really be helpful when you have some time to take a walk through its serene atmosphere on one of those crazy, busy work days to unwind a bit!
If you are looking for this Calgary landmark, find it on the 4th floor of The CORE shopping plaza, accessible through TD Square. Hours of operation are from 9:00am to 9:00pm daily. Be sure to check out this unique feature of downtown at some point, as I am sure you won't be disappointed!

Another Calgary landmark is the Bow Tower. Find out more about this architecturally sound skyscraper at Calgary Landmarks – Bow Tower.
Thanks for stopping by and hope to see you back soon for more on YYC!