Calgary Named 3rd Most Prosperous City on Earth in 2014
March 30, 2015
By Cody Battershill
Calgary Ranks #3 on the Board's Scorecard on Prosperity (2014)
Good news everyone… Calgary has been named the third most prosperous city in the world in 2014 by the Toronto Region Board of Trade's Scorecard on Prosperity!

In 2013 and 2014, Calgary managed to place second on the annual rankings, however, has slipped slightly due to a lower score in the "economic" and "labour attractiveness" categories in which it received a score of "B" instead of "A" like it had the previous year.
Here are the Top 10 Most Prosperous Cities of the World in 2014: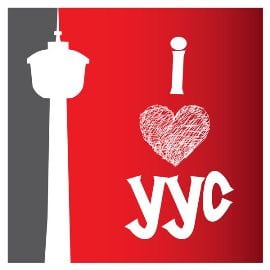 #7 – San Francisco, U.S.A.
According to the report, Calgary is the strongest economically of all Canadian cities listed, but loses two spots in the ranking to Paris and Stockholm. For labour attractiveness, YYC also fell to fifth spot behind Barcelona, Spain.
On a positive note, Calgary has the shortest commuting times – approximately 52 minutes on average – and is home to some of the most affordable housing out of all North American cities that were included in the analysis.
Calgary's population is also one of its strong points; its rate of population growth has increased considerably and the percentage of people aged between 25 and 34 is the highest on the continent.
Furthermore, it is also quite a safe city with the lowest homicide rating out of all North American cities.
More on Calgary's Scores
Calgary received five "A" grades, and ranks in the top four or five in 15 different categories. As mentioned above, the Scorecard on Prosperity highlights its population growth as one of its strongpoints, with an average growth of 2.9 percent over the past half-decade.

To put things into perspective, Calgary is growing almost at the same rate as Shanghai, China.
More about the Scorecard on Prosperity
The Toronto Region of Board and Trade has been measuring and assessing the labour prospects and economic conditions of the Toronto Metropolitan Area since the release of its first report in 2009 by comparing its performance to more than 20 other cities around the globe.
This results in a Scorecard on Prosperity that includes 33 different indicators, each split into two categories:
Labour Attractiveness (15 parts)
Rankings are done using a "most successful" and "least successful" methodology based on combined results from both categories.
I Love Calgary
As a born and raised Calgarian, I must say well done YYC! Hats off to you and its pool of wonderful people who make this place what it is.

Find out why I love this city so much and check out these 7 Reasons to Love Living in Calgary today.
Join Us
Want to know more about "the heart of the new west"? If so, join us today at Calgaryism on Twitter, Instagram and Facebook and learn about everything to do with Calgary, Alberta today! We hope to see you there!