Cibo Calgary Happy Hour
June 30, 2013
By Cody Battershill
Cibo Calgary Happy Hour in Connaught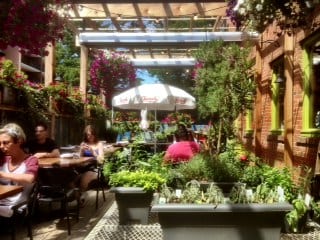 Who would have known that two can drink and dine at such an excellent restaurant like Cibo for well under $30?
It's amazing really, I myself was astonished when I went to the 17th Avenue SW restaurant for a late lunch and discovered I had arrived at the perfect time…
Happy Hour at Cibo makes me Happy
On a typical visit to Cibo you can expect to spend $30 dollars or more per person which still is a great deal considering how delicious their gourmet Italian cuisine and tapas are, not to mention their impressive list of wines and other lovely drinks you just have to combo with your meal.
The other day I discovered something exciting at Cibo that made me more than happy to put aside my hunger for a few extra hours till 3pm. Now I know why they call it happy hour!
What is Cibo Happy Hour?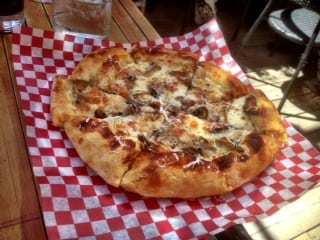 It's only the best thing ever! Here's what is offered…
Pizza for only $5. Regular sized pizza save a few of the regular toppings, including…

Flor di latte and san marzano tomato
Sausage and roasted peppers
Roasted mushroom and smoked scamorza
Prosciutto cotto and pineapple
Wildboar bacon and salami
Rucchini and feta

Wine 5oz. glass for only $5. A full bottle for $25, including…

Alpha Zeta – Valpolicella – Veneto, Italy
Alpha Zeta – Pinot Grigio – Veneto, Italy

Draft beer 12oz. glass for only $4, including…

Tankhouse Ale
Mill St. Cobblestone Stout
Organic Original Lager
When is Cibo Happy Hour?
From 3:00pm to 5:00pm, Monday to Friday except for holidays.
Where is Cibo Happy Hour?
At Cibo Restaurant on 17th Avenue SW

Address – 1012 17th Avenue SW, Calgary, AB

Phone Number – 403-984-4755
Oh and did I mention you can enjoy your meal on Cibo's patio, one of the best Calgary patios around? Beautiful hanging flowers and lush green plants all over make you feel like your somewhere else other than the inner city of Calgary!
What a remarkable experience Cibo's happy hour is! For more information, be sure to check out or Cibo Calgary Restaurant Review.