Calgary Condo Guide to Due Diligence
December 23, 2015
By Cody Battershill
Do Your Work When Buying a Calgary Condominium!
Are you thinking of buying a condominium in Calgary? If so, doing your diligence and getting all the details before making any decisions is a must!
Here are a few things that any condo buyer should include in their set of "to-do" tasks before signing on the dotted line.
Condo Documents Are a Crucial Part of the Equation

I cannot think of a situation where I would not recommend or strongly advocate for a condo document review condition in your offer to purchase a resale Calgary condominium (if you're buying a New Calgary Condo, you should read this too).
Having this condition means that before you are contractually obligated to buy the condo, you get to review and approve the condominium documents.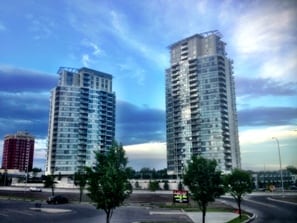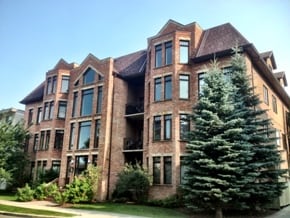 This is important because as a buyer you are not only obtaining a unit to live in but also a share of ownership in the condo corporation that maintains and manages the entire building, structure, common areas, hallways, roof, parkade, foundation, elevators, lobby and everything else considered as commonplace.
By making a review of the condominium documents conditional to your purchase you ensure you have an exit strategy should the building bylaws not mesh with your lifestyle.
For example, bylaws that restrict pets could be one reason, or worse, if the building has existing issues like water damage that could call for a "special assessment" in the future and require the corporation to dip into its existing capital replacement reserve fund to cover the cost of maintenance and repairs.
Keep in mind that almost no building is 100 percent perfect and if you do attempt to wait for the perfect building then you may never find a place to call home. The issue is whether or not the building has normal or abnormal issues.
So when you find a condo living space you like, you now need to do your diligence on the condo corporation and overall building to see if it has normal "wear and tear" with a "proactive and diligent" condo board OR if it has "abnormal" maintenance issues with a "reactive" or "inept" condo board.
Quick Steps to Doing Your Diligence When Buying a Condo
#1 - Make sure your offer is conditional to a condominium document review
#2 - Make sure you get all the condo documents as detailed in the contract as a part of the condition
#3 - Make sure these documents are the most recent version available
#4 - Read everything cover to cover, especially the bylaws and board meeting minutes
#5 - Write down any questions or make note of anything you don't understand and find the answers
#6 - Call the building manager and ask them for their overall opinion on the building
#7 - Knock on some doors in the building and talk to neighbours and see how they like living there
#8 - Get a professional condominium document review before removing conditions
Use a Calgary Condo Expert
If you are in the market for a condominium, there's no reason why you shouldn't use a real estate agent who is a Certified Condo Expert with several years of experience in buying and selling new and resale condos in Calgary to help.
Your agent will definitely be familiar with all the ins and outs of condo documents and will be a great source of information to you throughout the process.
Some real estate agents, like myself, will also refer you to a professional condo document review service that outlines all the details for you in a simplified fashion.
This information can be the difference when it comes to making a decision on a resale condo between one building and the next. See our Complete Resale Calgary Condo Guide for even more great tips on resale condominiums all from an experienced condo expert today!