Calgary Condos: Food for Thought
May 19, 2016
By Cody Battershill
Important Considerations Before Buying a Calgary Condo..
Do you know what a unit factor is?

Do you know how to properly investigate and research a building through the condominium documents before buying?

Are you familiar with what condominium documents the seller is required to give you?

What about knowledge of what will be built on the empty parking lot across your view?
These are all serious questions with a lasting impact not only on the experience of buying a condo in Calgary, but also your potential resale value when selling in three, give or seven years time down the road of life.
For the most part your professional real estate agent should take care of all these details for you. However, it never hurts to be familiar with these aspects of buying a condo so that you feel more secure with any decisions going forward. Here are a few more considerations:
The Main floor
There is definitely a perception the main floor is not as safe as being higher up in a building - especially in a high rise tower.

I am not saying don't do it and turn down any main floor units without a thought, but that there are many factors to consider before committing to a main floor location.

For example:

Do you have to be concerned about crime and leaving your windows open at all?

Is there a parking lot in front of the unit where car headlights be shining right into your windows?

Will people be smoking or yelling or walking by your open windows ever?

Will you really feel like you have privacy?

These are all very valid questions to be thinking about. Also see our Calgary Condo Guide to Resale Value today.

The most important question to consider of course is value. What is this main floor unit worth compared to units higher up and what discount will it take to make a resale buyer look at it when you resell!?!?
The parking garage door entrance
Why does this matter? If your on floor number two to five directly above the parking garage door, you need to consider the potential noise and headlights (if applicable) during nighttime.

People come and go at all hours and in a building with 60, 100, or even 240 parking stalls that could potentially be over 480 a day going in and out. Think about the noise and potential disruption that could cause.

If you do find yourself in a unit like this, sit and listen for a while. This is the best way to investigate before you buy as you will really see if it bothers you or if it is nothing to worry about!
Using a condo specialist
When buying a New Condo in Calgary it is important to remember one thing: the sales centre staff represent the developer, they do not represent you! I represent buyers, not the developers. I can give you exclusive representation and look out for your best interests while helping you accomplish your Calgary condo goals.

You pay absolutely nothing more to use me when buying your new Calgary condo and in the long run will have better information that will enable you to get a better value. If you are thinking about buying a Condo in Calgary, you should interview me using these real estate agent interview steps!

I am a highly experienced, dedicated and service focused Real Estate professional with extensive condominium experience in new projects, resale buildings, am a condo owner and also instruct on the Condominium Committee at the Calgary Real Estate Board.
More Condo Tips

Call me anytime at 403-370-4180 or message me below. I am looking forward to helping you accomplish your condo goals in Calgary!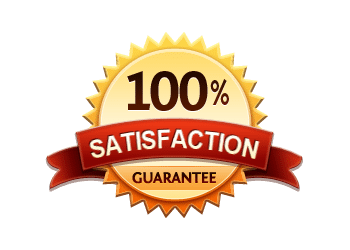 [gravityform id="35" title="false" description="false"]